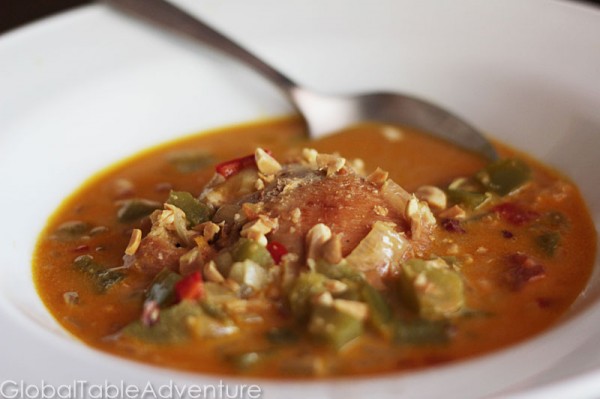 Serves 4
I can't begin to explain why or how this recipe works, but it does. Of the four adults who sampled the soup, every single person had thirds. Thirds.
Epic.
Groundnut soup is your passport to west Africa. In less than an hour, you'll be spooning a delicate blend of fresh ginger, garlic, tomato and groundnuts (a.k.a. peanut butter), with bites of browned chicken and bits of hot peppers. And you'll be mourning the time you lived without this soup.
Special thanks to Ghana and the rest of West Africa for sharing this gem of a recipe with the world. Variations include a perfectly smooth soup (the ingredients can either be pureed or simply mashed together), as well as prepared with fish or beef instead of chicken. If you're feeling adventurous, you can make an even more authentic version of Groundnut Soup by substituting fish stock instead of chicken stock and garnishing with crushed, dried shrimp.
The spice level of this soup is mild-medium. You can add more heat with ground cayenne pepper, if desired.
Ingredients:
1 Tbsp red palm oil (or peanut oil)
1 lb boneless, skinless chicken thighs
1 large onion, chopped
1 bell pepper, chopped
2 red fresnos, minced (or substitute your favorite hot pepper, as desired)
1 tsp freshly grated ginger (about an inch)
4 cloves garlic, crushed
1 quart chicken stock (or fish stock)
15 oz can chopped tomatoes
3/4 cup natural peanut butter
1 cup water
salt
pepper
Garnish:
Crushed peanuts or dried shrimp, to taste
Method:
Get groovy with a bit of Ghanaian music. Laugh as kids lip sync to their favorite tune and dance their hearts out. Especially that kid starting around 2 minutes 20 seconds (he really breaks it down at 2 minutes 50 seconds). Oh my cuteness.
Next, brown the boneless, skinless chicken thighs in red palm oil. Season with salt and pepper. This can take up to fifteen minutes, so don't fuss with it too much. Turn once.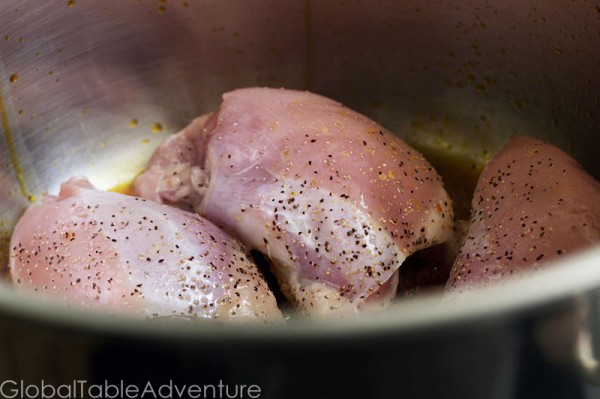 Meanwhile, chop up the peppers, onions and garlic. Grate that ginger, too.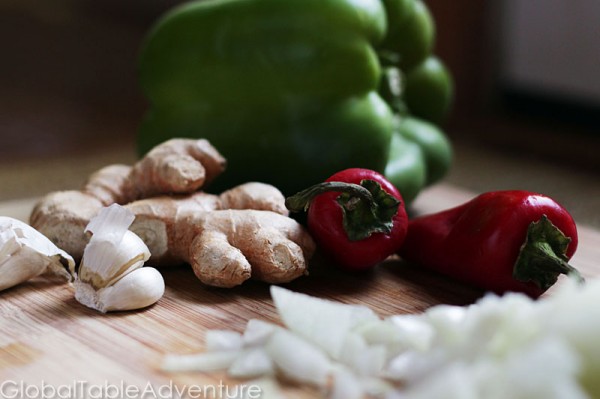 Look at the happiness that's been going on while you've been chopping. Mmm, now that's a lovely piece of browned chicken.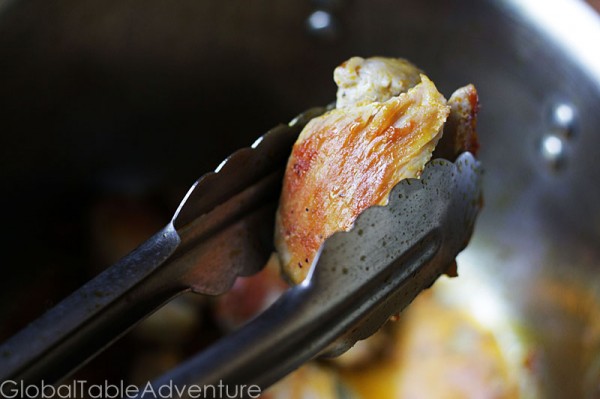 Stir in the peppers, onions, garlic, and ginger. Let the heat do it's magic. Once everything is soft and slightly browned, add in the chicken stock and crushed tomatoes. Bring to a simmer and cook for about thirty minutes.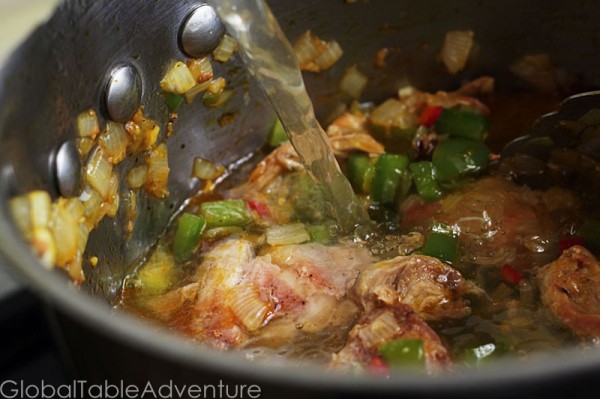 Meanwhile, mix the natural peanut butter with water until a smooth paste forms. Tradition dictates that you should use your fingers.
Add it to the simmering soup and simmer for up to fifteen minutes, until thickened slightly. Taste and season with salt and pepper, as desired.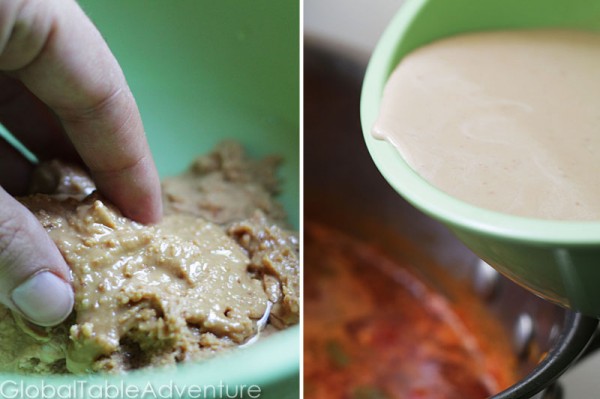 Serve hot with crushed peanuts or dried shrimp.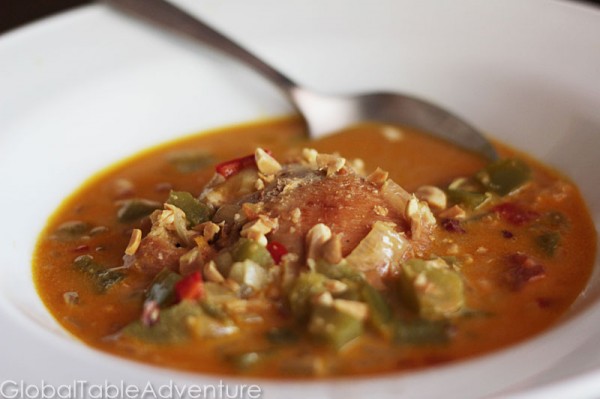 Afterwards, be sure to dance, and sing, and laugh, and love like a child.
All over the world they do it.
Perhaps children know best, after all.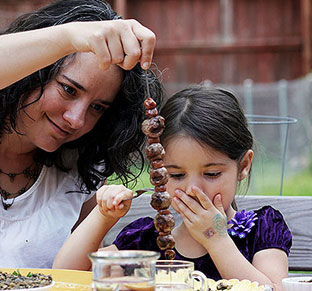 Hungry for more?
Be notified when National Geographic releases my memoir.
Simply fill in your details below.