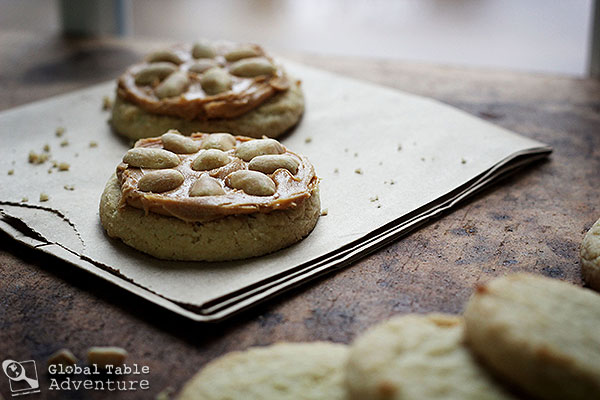 In French, Cinq Centimes means Five Cents. Don't be fooled by the name. This isn't the sort of recipe that must be studied like a terrible, paragraph-long math problem. This is not a prerequisite to calculus, or even rocket science. This is a snippet – a slice of a dream from Senegalese street vendors. A one-two-three treat worthy of any snack time.
No more. No less.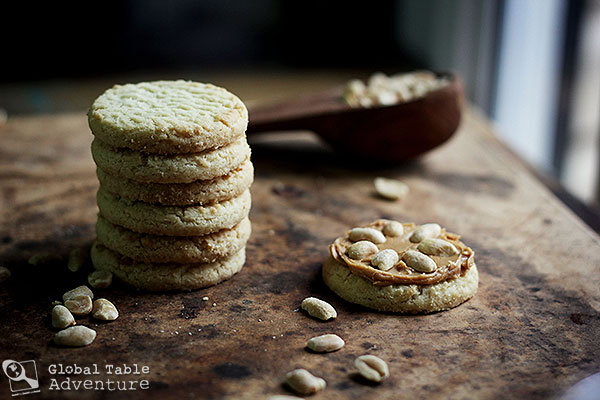 Every step is ridiculously easy.  The hardest part will be keeping your sweet, adoring Mr. Picky from sniffing the cookie tray out and eating the entire shebang, so that you have to go and arm yourself with more supplies and an extra secret spot to stash them in.
But maybe that's just me.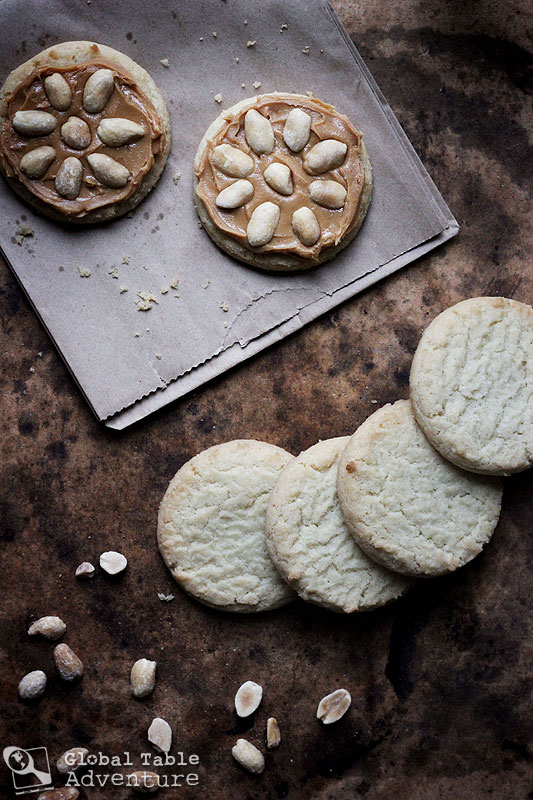 Inspired by The African Cookbook by Bea Sandler.
Ingredients:
Sugar Cookies
Peanut Butter
Peanuts
Method:
Step 1: If you have the inclination (and a great recipe from grandma), make a batch of sugar cookies. Otherwise, your local bakery is your friend.
Oh, and what a good friend they are…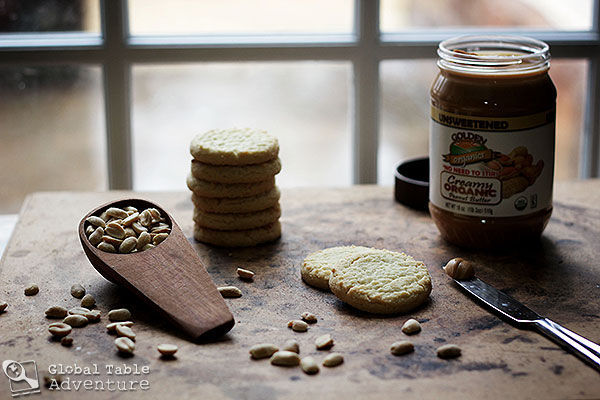 Step 2: Arm yourself with a handful of peanuts and gorgeous, shiny swirls of peanut butter.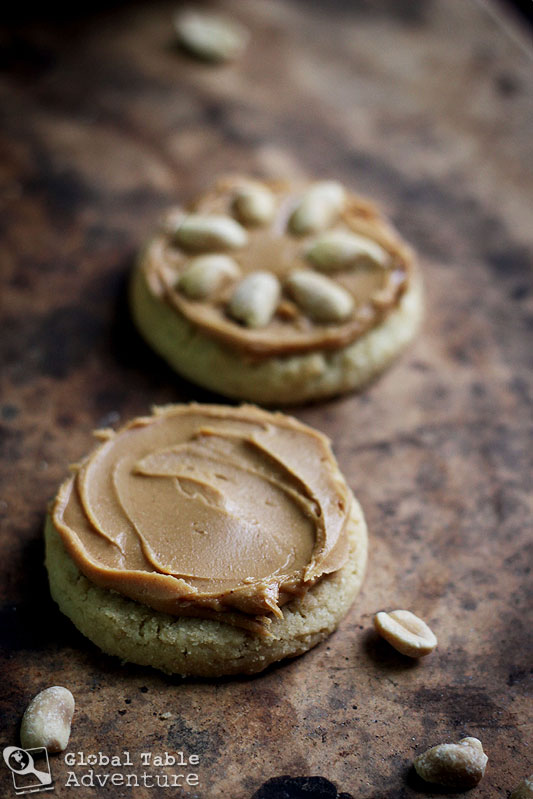 You can grab the peanuts at the market, if you happen to be near Senegal.
Step 3: You can crush the peanuts, or just give into simplicity and dot the top with whole bits, perhaps in a circle, a flower, or the Mona Lisa.
But then, simplicity is relative, isn't it?
Step 4: Finally, crack open a sweet memory, nibble a Cinq Centimes, and be thankful that this good moment is in your life.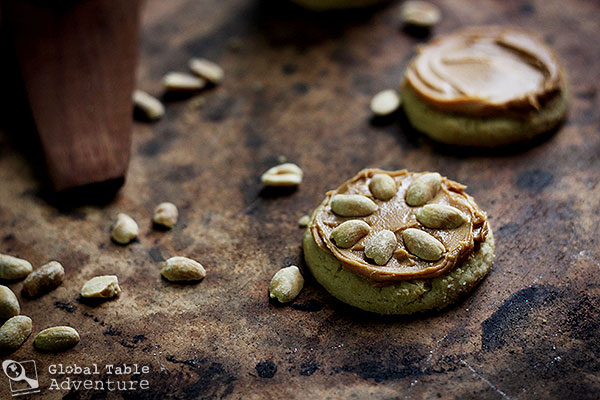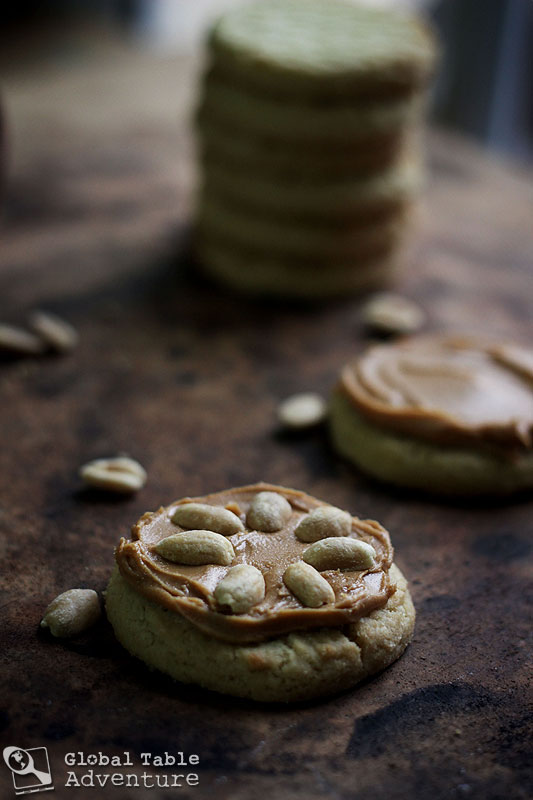 Share with someone who could use a lift.
Or three.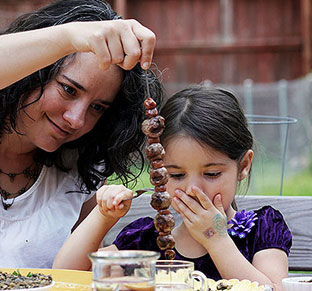 Hungry for more?
Be notified when National Geographic releases my memoir.
Simply fill in your details below.