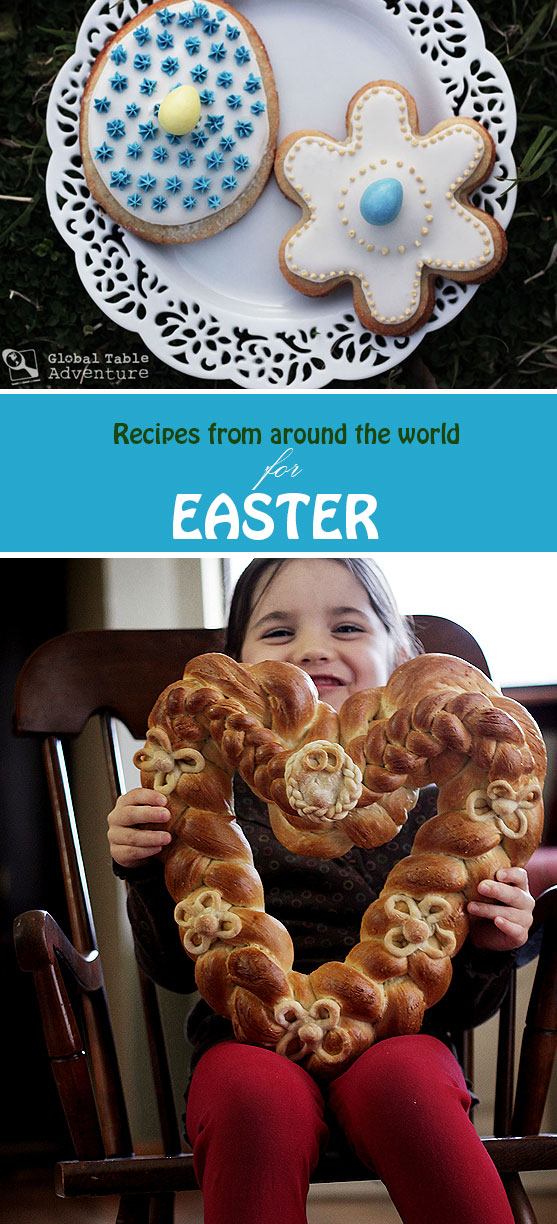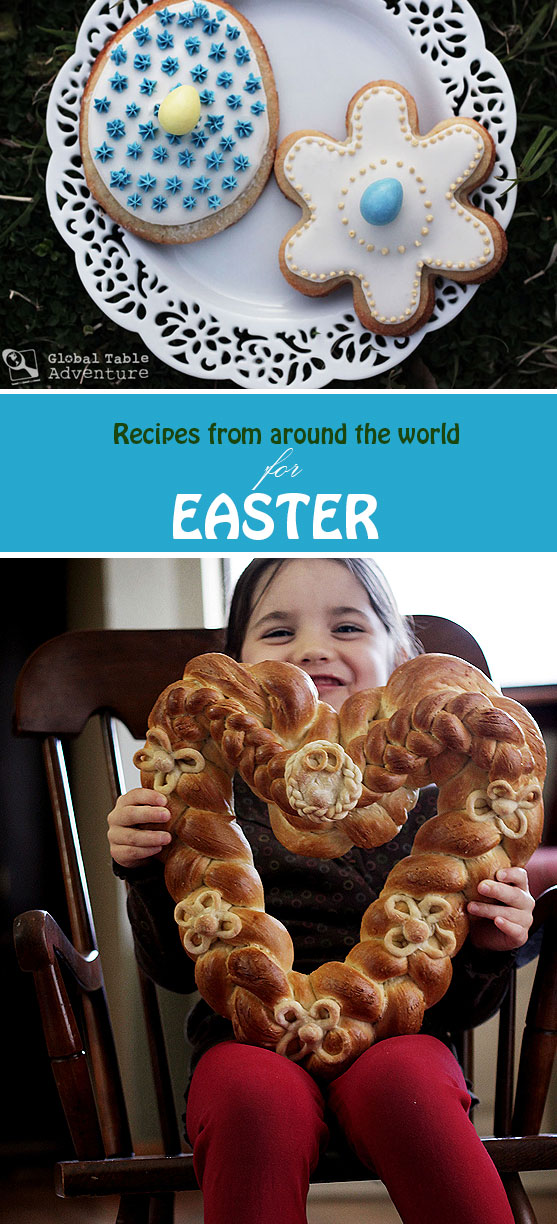 I always know when it's Easter. My daughter is surrounded by a sea of plastic eggs. Jelly beans and skittles show up in the oddest places.
But sometimes I want something a little less commercial.
A little more homemade.
And a whole lot delicious.
Here are my three favorite Easter recipes from our Global Table Adventure… they are perfect for a fun afternoon of baking with your family, or go fancy and make them for brunch.
1. Easter Cookies, a.k.a. Figolla from Malta [Recipe]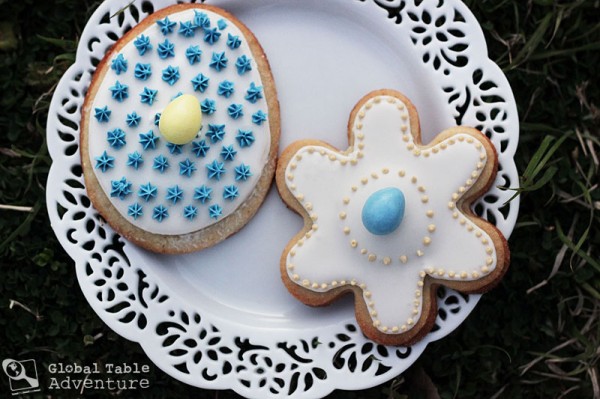 These lemon zest infused sugar cookies are stuffed with a marzipan filling, then iced. I love these so much, I even made them for a friend's wedding. They are such a conversation starter, and it's nifty they come from a tiny island in the Mediterranean (can we all just shut our eyes for a moment and just… go?
2. Romanian Easter Bread, a.k.a. Pasca [Recipe]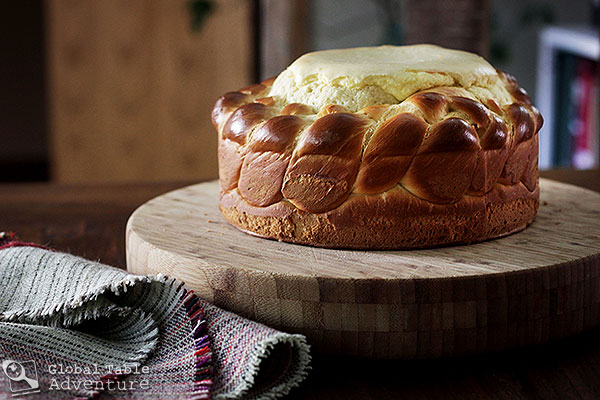 Take everything you love about brioche and combine it with cheesecake. In spirit, anyway. This Romanian bread is gorgeous and would make excellent Easter Brunch (just make it the night before). P.S. Embrace the cracks and sink holes. The Romanians do!
3. Braided Heart Bread | Slovenia [Recipe]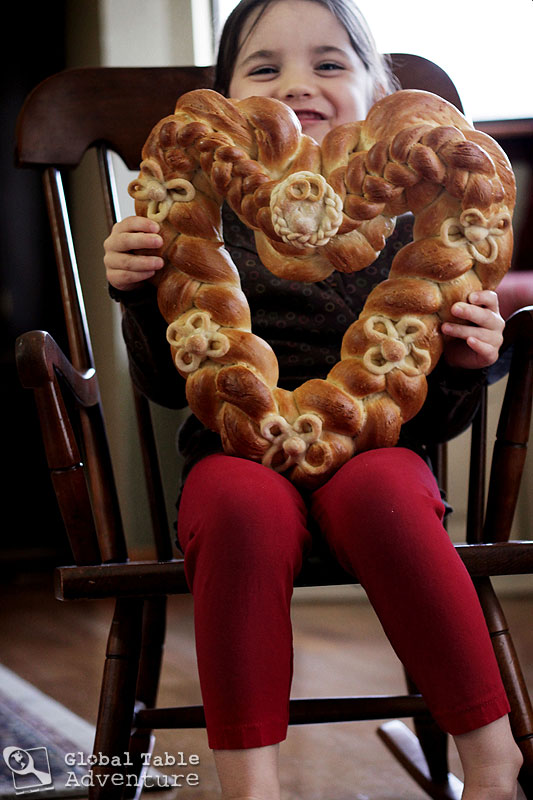 This is the most beautiful bread, period. The bread  is almost a no-brainer, so all your time can be focused on shaping the adorable decorations and braids (which made it Ava approved). Make it as ornate or as simple as you want. Just know that, in Slovenia, locals gift it for weddings and other special occasions (like Easter).
No pressure.
Happy Easter, friends!