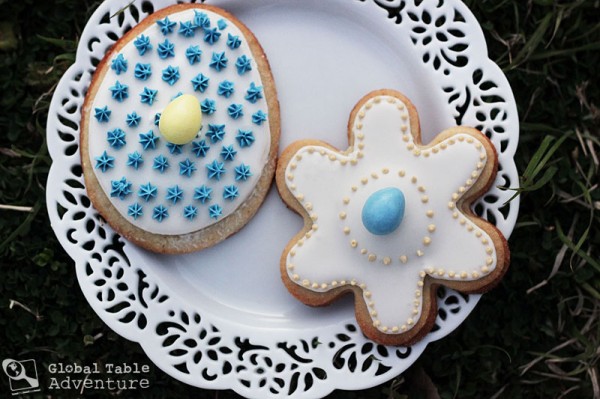 Each week, when I sit down to pick recipes, I am surrounded by a mountain of cookbooks, web sites, and emails (this week I'd like to thank Maltese reader, Jym B. for all his help).  I scan through dozens, if not hundreds of ideas before settling on my selections.
Not today. Not with this recipe.
I ran across Figolla almost immediately and knew, without a doubt, this sweet treat was a keeper. Reader, Jym, simply confirmed my selection, stating it is a "wonderful" cookie from his Maltese heritage.
So what is it?
Figolla is Malta's popular Easter cookie – two lemon infused sugar cookies surrounding a soft, almond paste center. The cookie is decorated for Easter with frosting and a chocolate egg (which is sometimes left in the foil wrapper – a sparkling nugget of goodness).
Pretty much amazing, if you ask me.
Especially considering daydreamy stovetop travel will take you here to eat it…
Makes just over 2 lbs of dough. Quantity of cookies depends on how big your cookie cutters are! This recipe yields enough dough for any global potluck.
Ingredients:
4 cups flour
2 cups sugar
1 cup cool butter, cubed
2 eggs
1 tsp vanilla extract
1 lemon, zested and juiced
Filling:
7 oz  almond paste, room temperature
4-5 Tbsp orange juice
orange zest, optional
Top with icing and small chocolate eggs, as desired.

NOTE: I used Royal Icing (here's a great tutorial on how to make it) – the recipe was from the back of the meringue powder can from Micael's (1 lb powdered sugar, 3 tablespoons meringue powder, water, as needed).
Method:
Let's get some sunshine into our lives. Let's shake off winter. It's really simple – we just need a golden lemon and …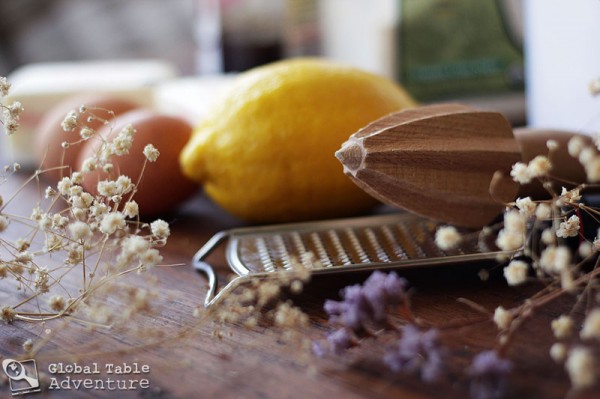 … a beautiful view (perhaps one that looks back at you).
Now, in this beautiful place, let's create a bowl of sunshine: add the flour, sugar, butter, eggs, vanilla extract, lemon zest to the bowl of standing mixer. Combine on lowest speed to form a happy, crumbly mass. Scrape sides.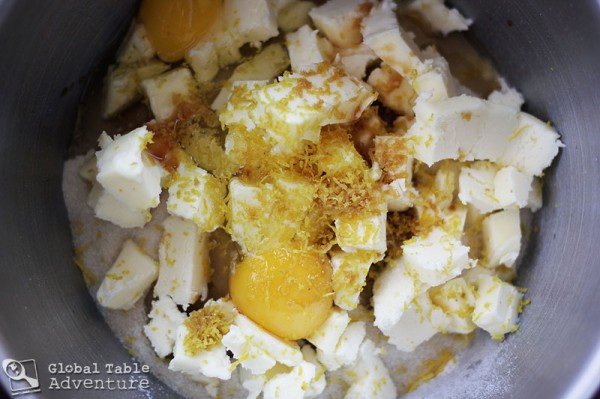 Increase the mixer's speed and stream in the golden lemon juice, one tablespoon at a time, until the dough can be pressed together with the hands, just like sugar cookie dough. (I used 3 tbsp of lemon juice – you may need more or less). It shouldn't be sticky, nor should it be crumbly.
For extra deliciousness, I highly recommend shaping the dough into a heart. Chill 30 minutes.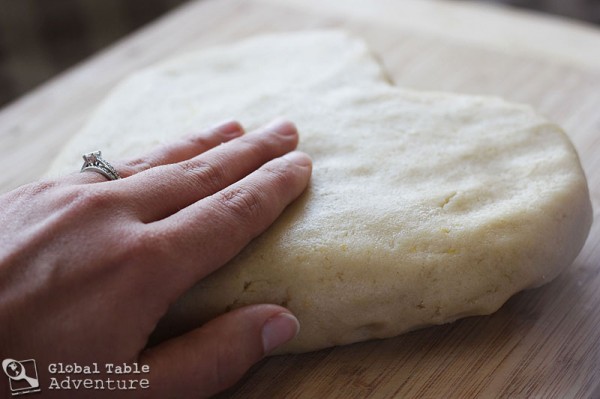 Meawhile, mix the almond paste with fresh orange juice and a bit of zest (for extra oomph, if desired) until a smooth, loose paste forms. You can mash it together with your fingers or smoosh it around with a spatula… it gets easier as you go along.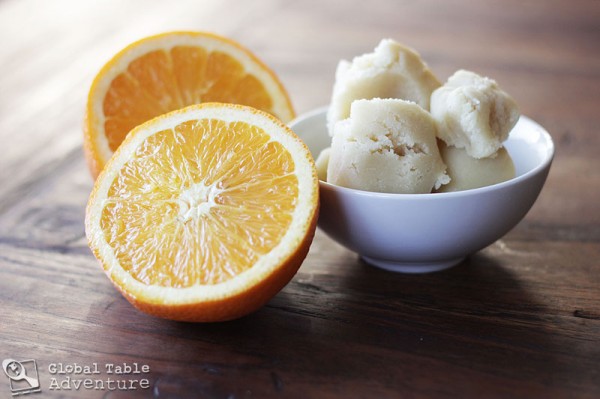 Preheat the oven to 350F.
Roll out the dough and cut out two of each shape. Nothing says spring like butterflies, eggs, and flowers.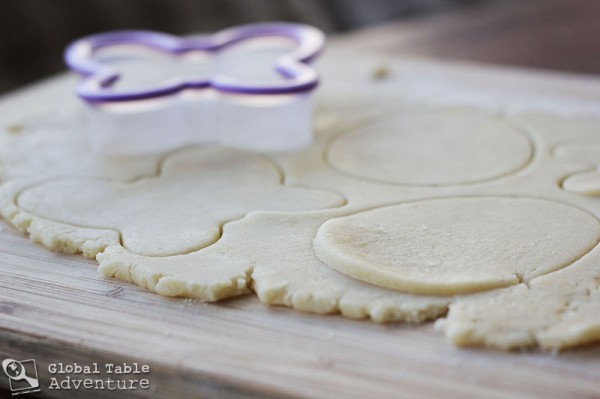 Add some filling to half the cookies, leaving a lip around the edge.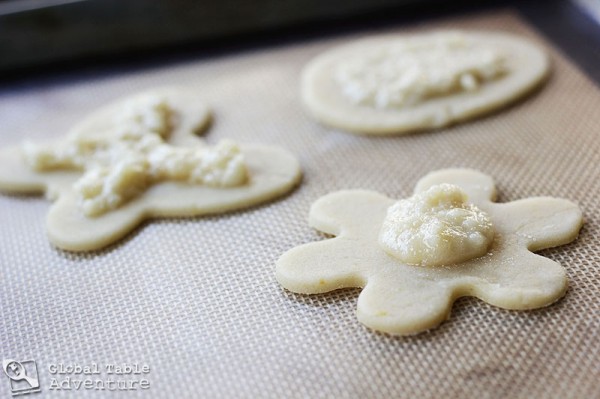 Dab a bit of water along that edge and place second cookie on top. Press together all around the edges to seal. For best results, place cookie sheet in freezer for about 15 minutes to flash-chill the cookie again (this will keep them from spreading too much).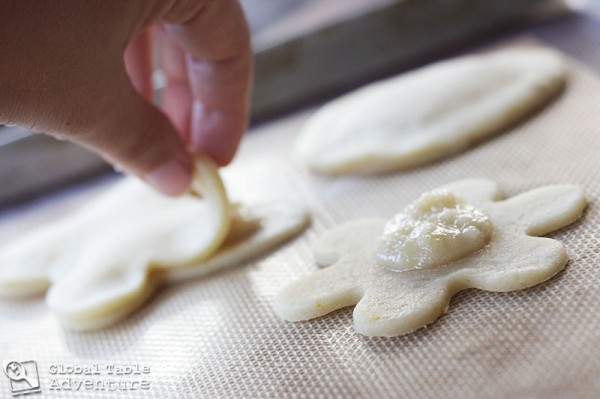 Bake at 350F for 10-20 minutes (depending on thickness and shape). Remove from oven when they just barely begin to turn golden on the edge (not brown – some of mine are a bit overdone). Try not to gobble them all up right away.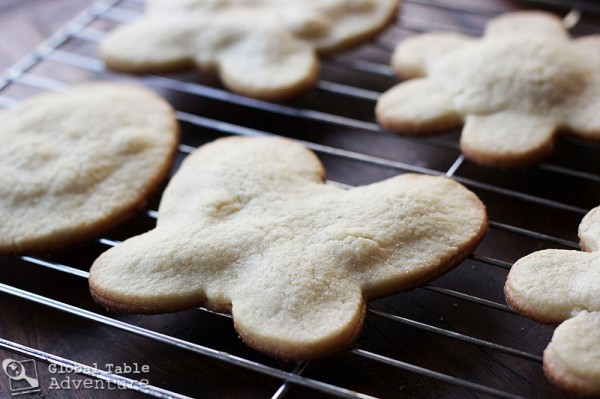 Let cool and then frost. I like to do a layer of white "flooded" icing, let it set and then decorate on top with colored icing.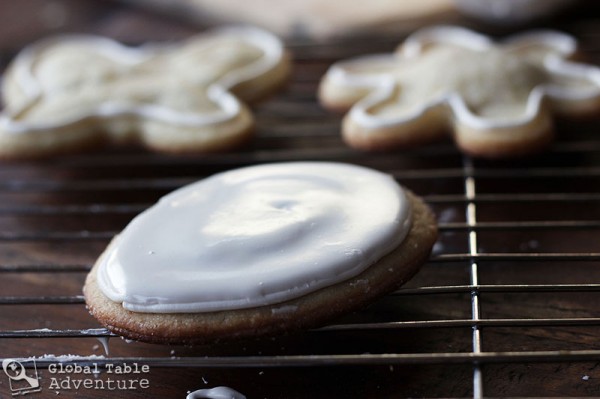 Just be sure not to squeeze the icing too hard, lest the bag burst… take it from me: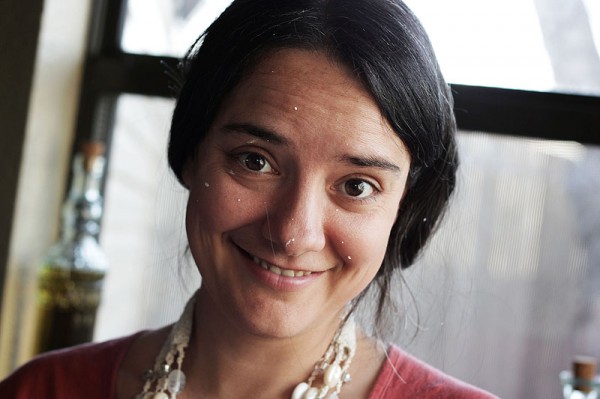 Since I'm clearly not a pro at piping, I just did stars and dots.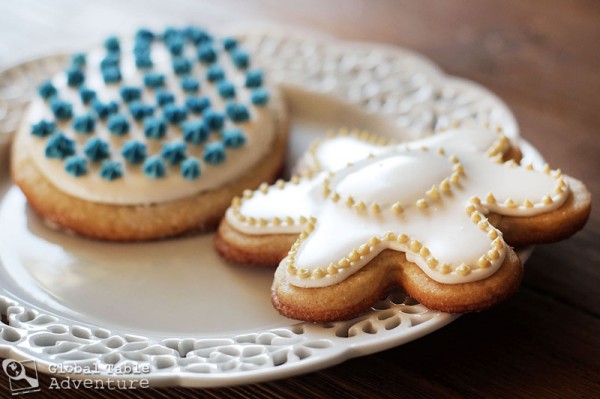 And, to make your cookies totally Maltese, be sure to finish them off with a chocolate egg.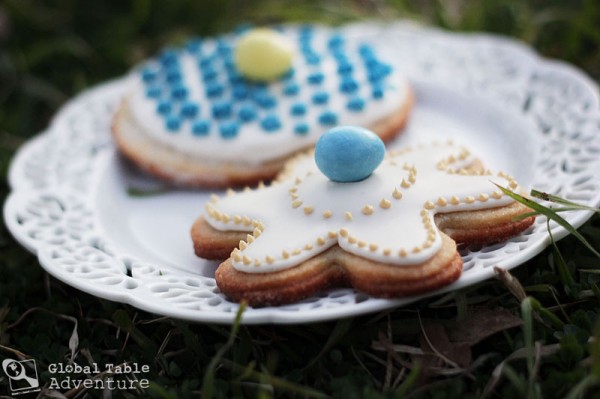 Maybe all the frosting splatters distract from my white hair? Or maybe not…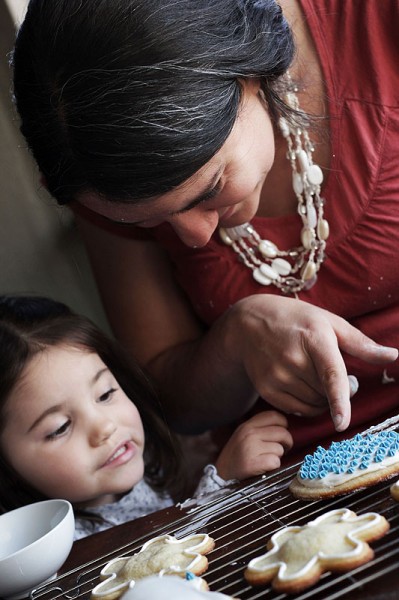 And now, I feel I should warn you.
These cookies are irresistible. Especially to little cookie monsters. See Ava's look of determination as she carefully calculates how to get this blue egg out of my hand?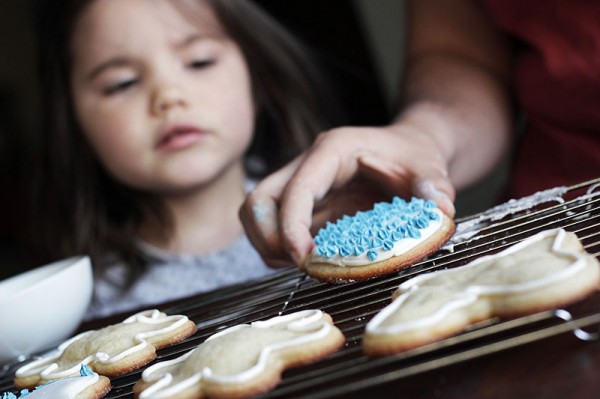 Of course, the sweet girl claimed she only wanted to share it with her papa. Amazingly, she wasn't lying. She waited a whole day to share it with him. That's patience for a 2 1/2 year old.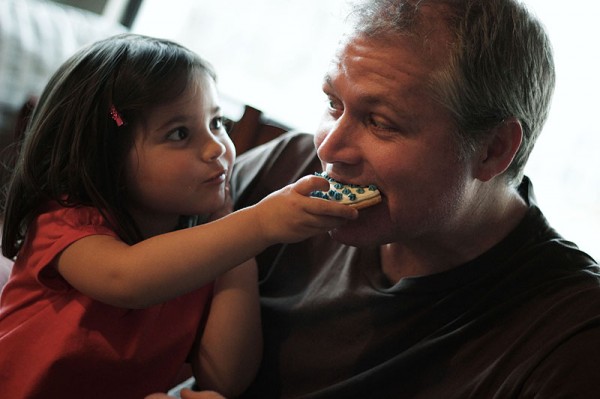 P.S. If you can stand waiting, try these cookies the day after making them (just keep in an airtight container). They'll soften up just a bit.
P.P.S. Enjoy somewhere incredible. Even if you just have to shut your eyes for a while in order to get there (perhaps while sitting in your favorite chair).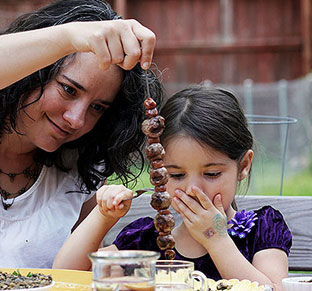 Hungry for more?
Be notified when National Geographic releases my memoir.
Simply fill in your details below.