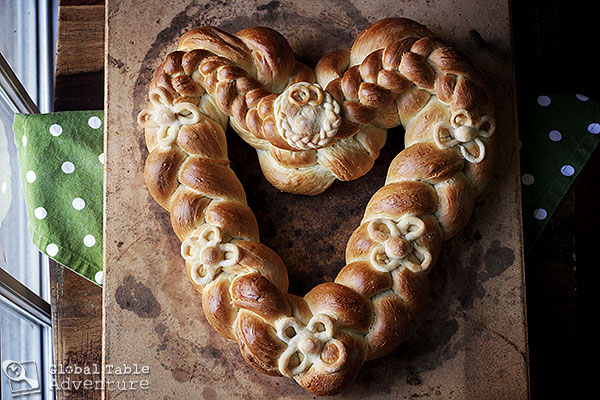 We are closing in on spring …  that special time of year, when weddings and baby showers sprinkle our calendars, and everything is awash in the promise of new love. In Slovenia, such times are marked with Pleteno Scre – an ornamental, braided, tender loaf of bread, shaped into a heart.
Pleteno Scre is an honored gift. The slightly sweet loaves are painstakingly decorated with edible tokens, like wedding rings and flowers (as I have done), or even astonishingly detailed birds, or paper thin leaves that seem to crackle under the slightest breeze.
This art form takes time to master, so I stuck with simple flowers, a wreath, and rings.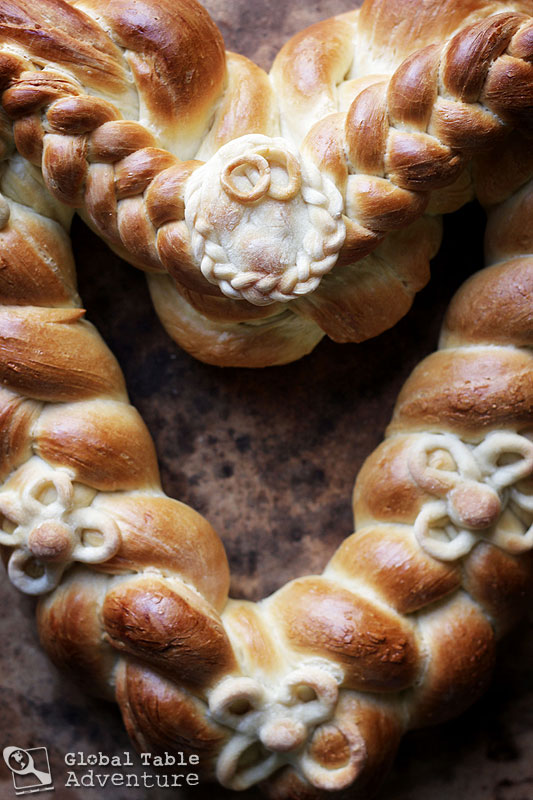 The best part is that this is something you can do as a family. Little ones love to have a piece of dough to play with. Mashing and rolling, twisting and turning – it's what they do best. Ava didn't even want to make any shapes for the heart – she just wanted to play next to me, while I worked.
It was sweet. And so much fun.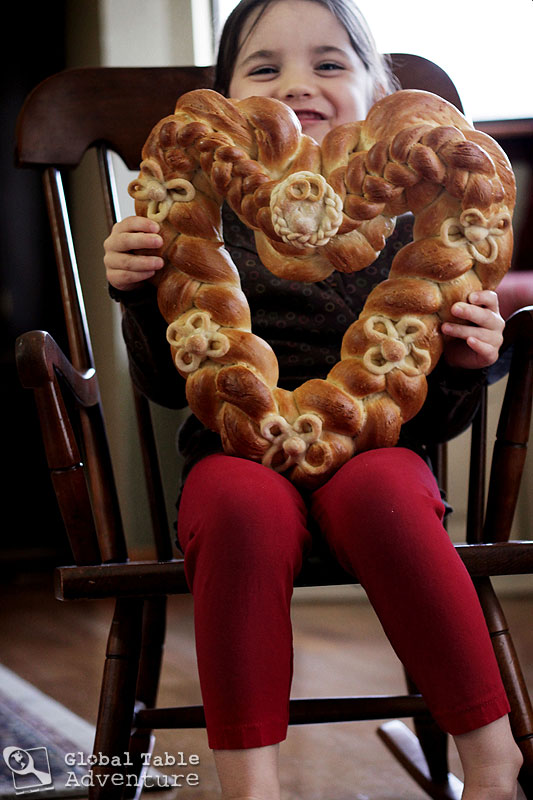 Makes one bedazzled heart
Ingredients:
For the heart:
5 cups cake flour
1 cup warm milk
2 tsp yeast
2 eggs
1/4 cup butter, softened
1/4 cup sugar
1 Tbsp rum
pinch salt
For the decorations:
1 cup cake flour
1 tsp egg white
water, to form soft dough
For the egg wash:
1 egg
1 Tbsp milk
Method:
For starters, set your kitchen up in an inspirational corner of Slovenia. This won't be hard to do.
Perhaps a little waterside spot?
Or a mountain view?
Or a dream, somewhere in the middle?
The choice is yours.
Once you get settled, mix all the heart ingredients together. The dough should be soft, but not sticky.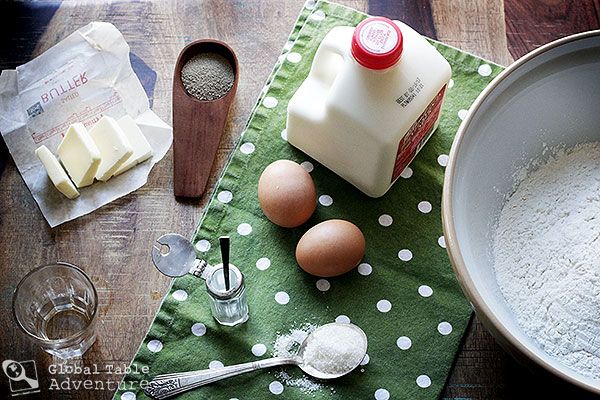 Let rise in a warm spot, covered until doubled in volume – about 1 1/2 to 2 hours.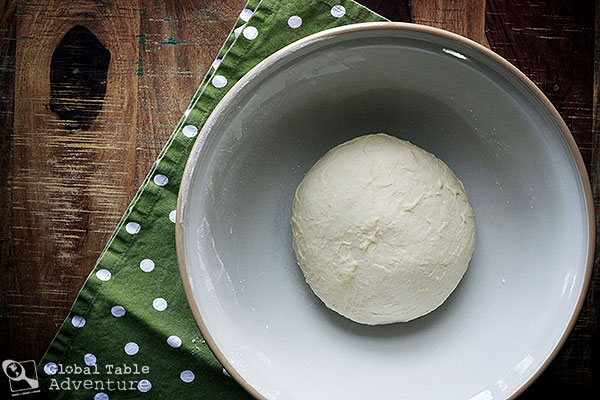 Meanwhile, mix together the cake flour, egg white, and water until it forms a playdough-like consistency. This is for the decorations.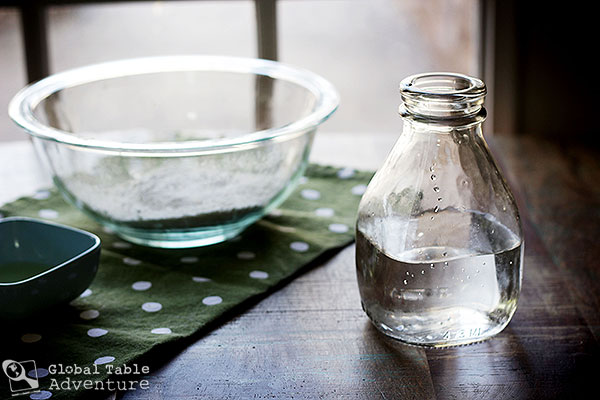 Shape the decorations. Have fun!
You can make little loops with balls for flowers…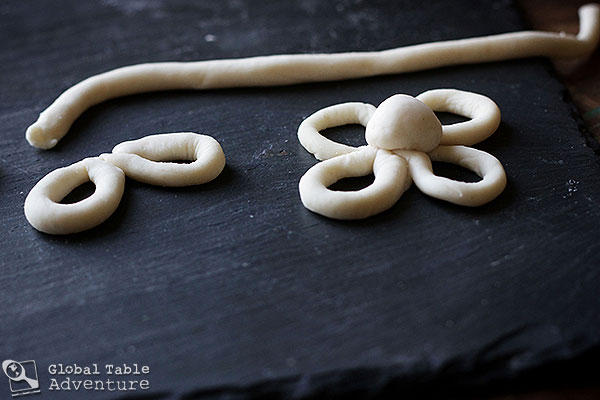 A teeny, tiny braided wreath with wedding rings… (the disc is to put behind the wreath)…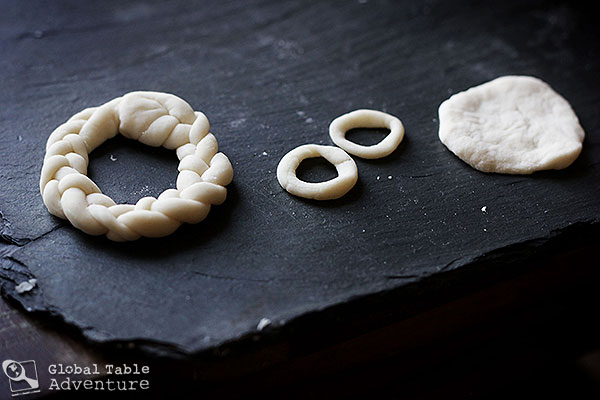 … or anything else your heart desires.
ha.
When the dough is puffed up, divide it into three pieces.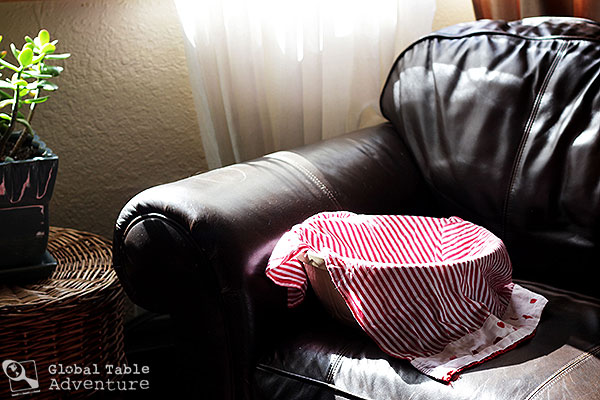 You want two of them bigger than the last. I like to think of cutting a Mercedes logo.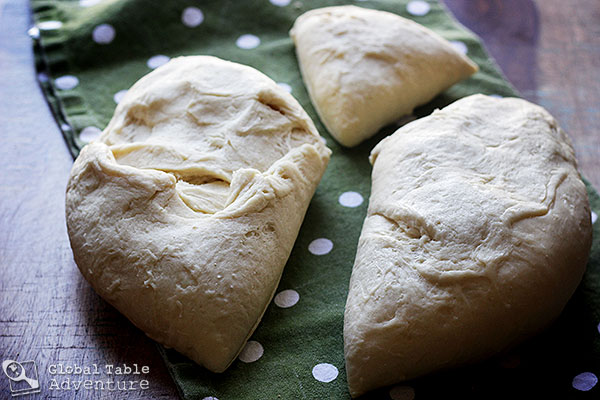 Divide the two larger pieces into three equal portions and braid…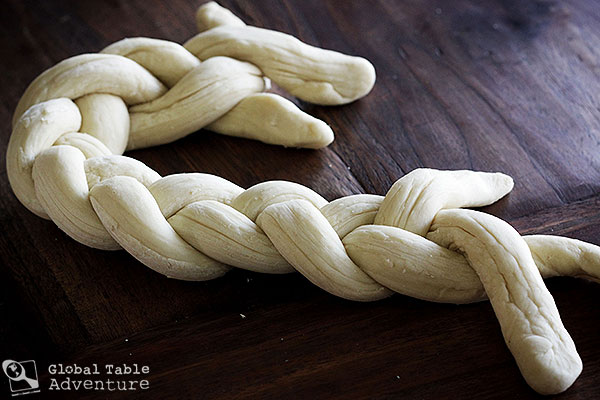 … and knit them together, into a heart. You can hide the loose ends underneath the heart.
Brush with egg wash.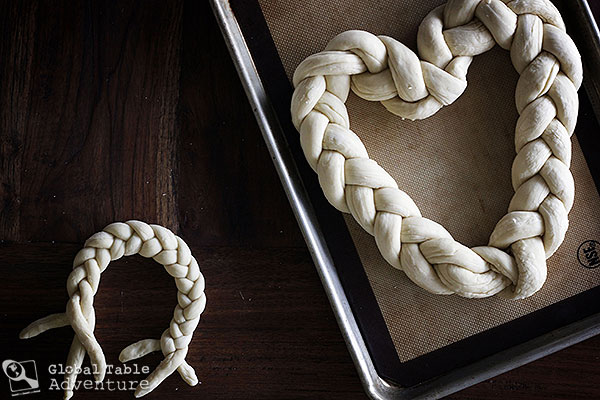 Next, braid the smaller piece and place it on top of the heart. Brush it with egg wash.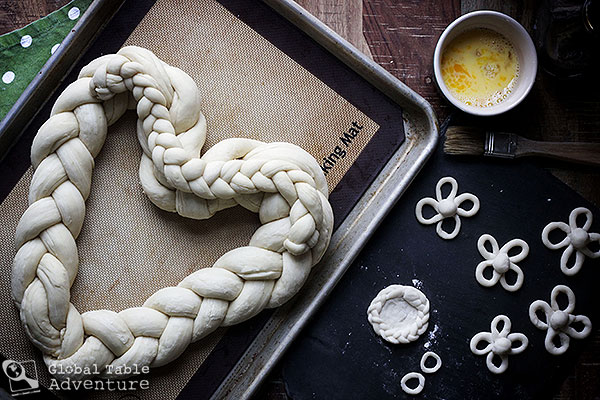 Now for the fun – stick the decorations onto the heart. In order for them to pop, do not use egg wash on them (except for a little dab on the back to stick them to the heart). The only exception is the rings: they look nice with a slightly golden shine.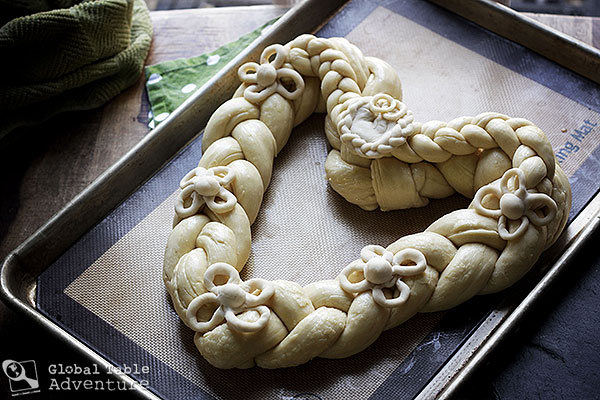 Let rise another 30 minutes. Meanwhile, preheat the oven to 375F. Bake for 25-30 minutes.
Once baked, the egg washed bits will turn deep golden, and the decorations will remain white.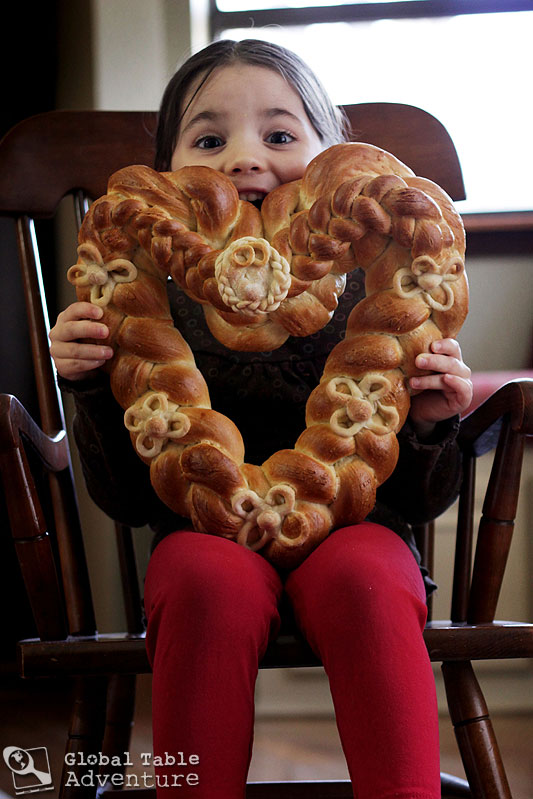 Happy, happy..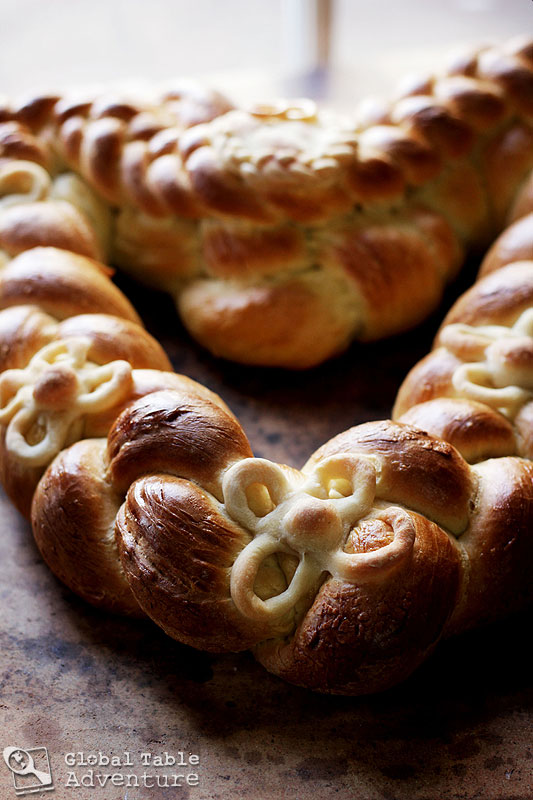 Almost makes me want to get married again.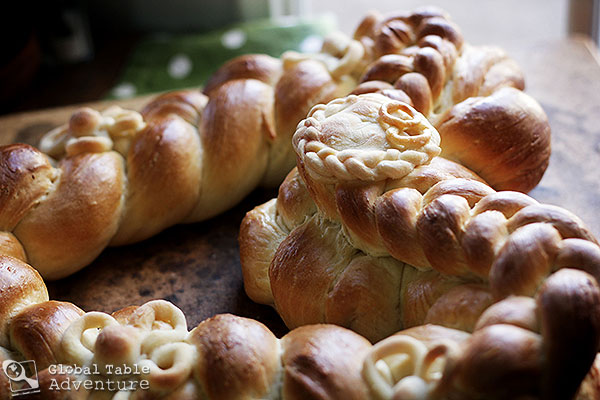 Almost.
Enjoy the dream.
Recipe adapted from Taste Slovenia, by Janez Bogataj.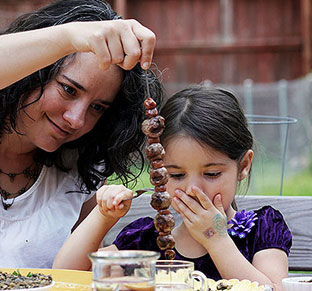 Hungry for more?
Be notified when National Geographic releases my memoir.
Simply fill in your details below.