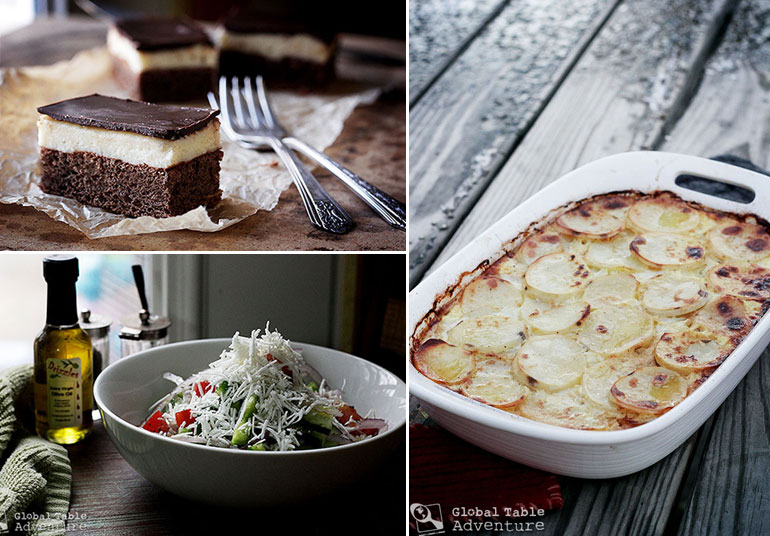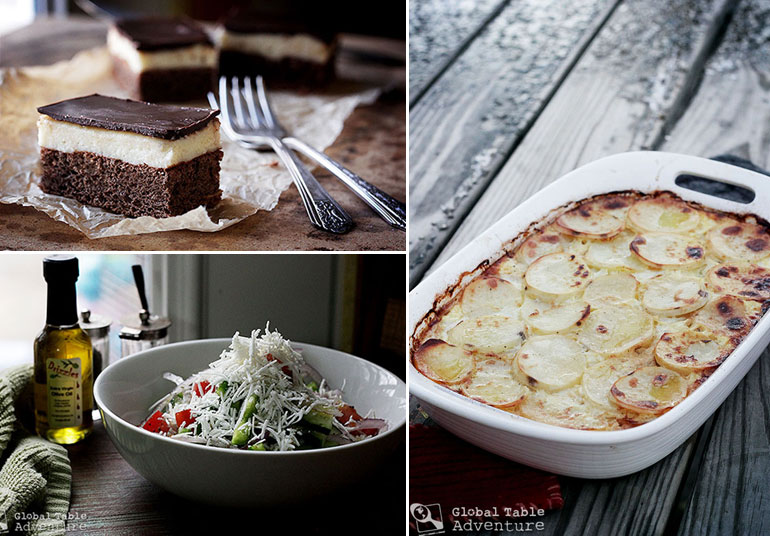 This week I'm on the hunt to create a little balance in this, our freshly pressed New Year. I found exactly what I was looking for in Serbia. Our menu is equal parts comfort and nutrition, capped off with a ridiculously indulgent dessert.
(Do I need to defend that choice?)
In other news, I have huge, exciting, mega things going on that will affect our family (and potentially yours). I leaked a bit about it on our Facebook Page. More details as they come. For now, thank you for believing in this Adventure. From the bottom of my heart.
All recipes and meal review will be posted throughout the week.
Serbian-style Potato Musaka [Recipe]
Home-style goodness: potatoes layered with ground pork and a creamy yogurt and egg mixture. If it were up to my husband, this would be his entire dinner. Every night.
Serbian Salad [Recipe]
This cucumber, tomato, pepper, and onion salad is as simple as it is refreshing. The key is to top off your veggie mountain with a snowfall of cheese, preferably feta.
Chocolate Ice Cube Cake | ledene kocke [Recipe]
Chocolate sponge cake soaked in orange blossom syrup (or rose water, in honor of Valentine's Day?), topped with thick vanilla custard, and a layer of chocolate. Oh my.