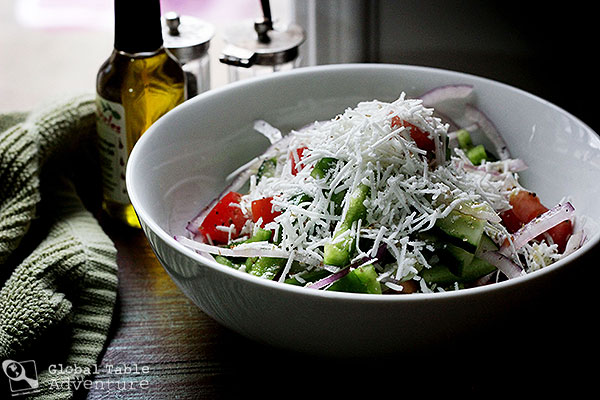 Although the air still hangs crisp with winter, seed sowing season is nearly upon us – that time of year when the window sills of the industrious are stocked with small, peat lined plastic containers. With careful gifts of water and radiant window light, small seeds will crack open and send vivid green shoots through the black, crumbling soil, into the glow. In a few months time, these brave seedlings will make their way outdoors, into the deep, hot sunshine, where they will mature into edible gardens.  Food for our souls.
Today, we're imagining ourselves in this garden, though winter is still upon us. And we're doing it by nibbling upon a Serbian Salad.
This isn't a recipe, so much as a guide to freshness.
The key to a beautiful Serbian salad is simplicity – cucumbers, tomatoes, and peppers, topped with oil and vinegar… and especially cheese.
You want to grate the cheese over the top until your salad looks like a snow-capped mountain.
Ingredients:
3 vine-ripened tomatoes
1 cucumber
1 bell pepper
red onion, to taste
feta, grated, to taste
Salt & pepper
vinegar
olive oil
oregano
Method:
Are you ready to walk into this wondrous garden? This old Serbian dame seems to have the key…
There are all sorts of variations on this salad, but most recipes include this green and red trifecta: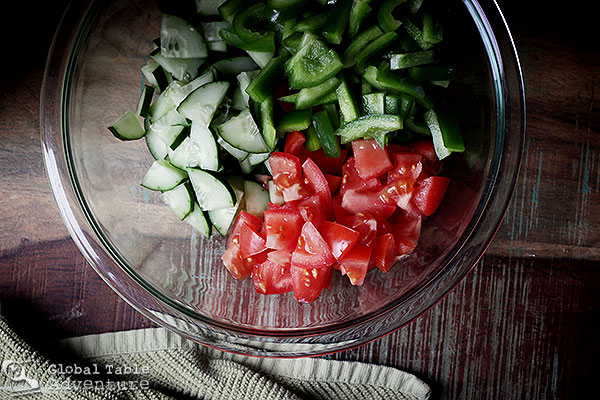 With the usual addition of thinly sliced onion and a snowfall of grated cheese.  I grated a goat feta, but you could use any sort you desire.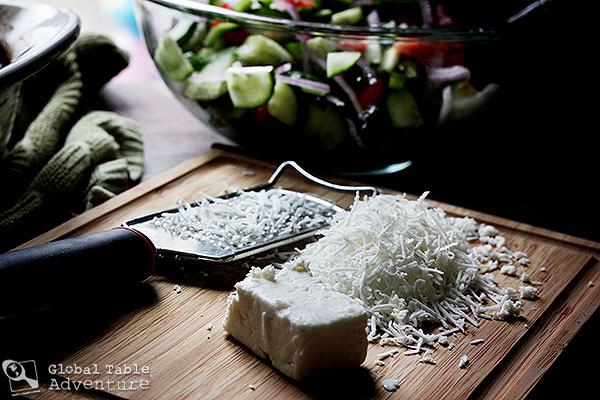 For a finishing touch, drizzle it with olive oil, vinegar, salt, and pepper.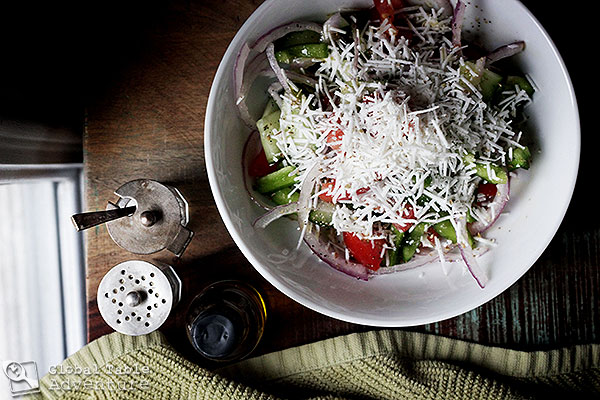 (Hello, Drizzles)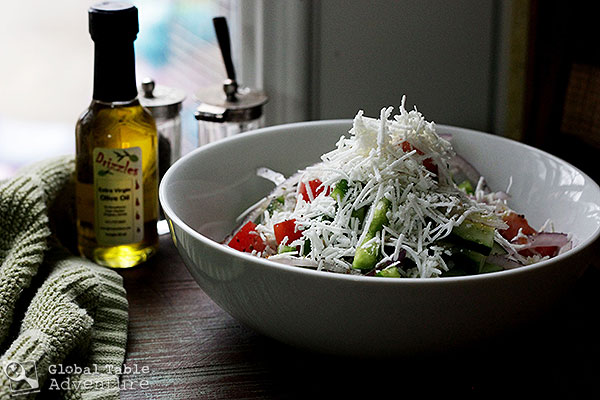 Enjoy this loveliness on a sun-filled day, with dreams of the deep, joyful summer to come.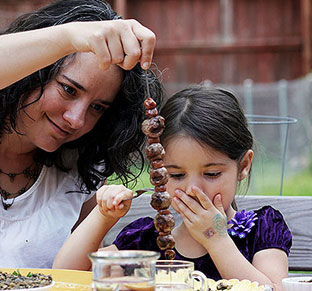 Hungry for more?
Be notified when National Geographic releases my memoir.
Simply fill in your details below.