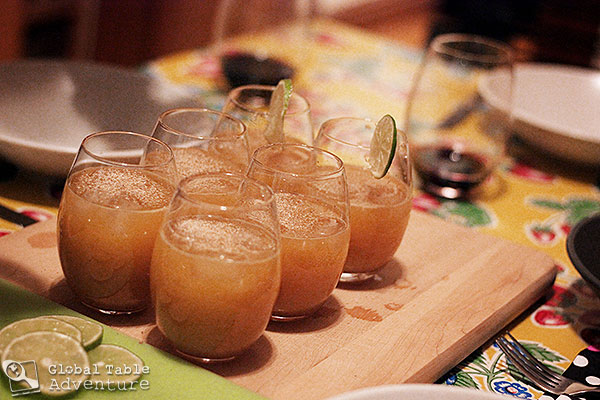 I can't even begin to take credit for this drink. My dear friend Marina wanted to contribute something to our potluck-style dinner but even after I gave her the easy out by suggesting our Caribbean Rum Punch, she insisted on creating something new and unique to Saint Kitts and Nevis. Her research and uncovered this gem of a sipper… the Killer Bee Cocktail.
With a name like that, it has to be good.
According to her research:
The Killer Bee cocktail is by far the most popular beverage on the island of Nevis.  Sunshine's [Beach Bar] is so secretive about the drink that I've read he mixes the cocktail under the bar to hide the mix from curious eyes. So while this is not exact, it is the closest thing you will find…after a few you won't notice anyway, right?   (Caribbean Escape Blog)
Any kind of drink that is made under the table to preserve it's secret? Count me in!
Now for a few notes on the nitty gritty. Marina made the cocktail with passion fruit puree, although the original called for passion fruit juice. Whatever you can find will work. The same goes for the rum – although I find I like golden rum best. Finally, don't skimp on the freshly grated nutmeg or the pepper. The spice and slight burn balances the sweet honey and juices perfectly.
Bottom line? This is a real grown up island drink, suitable for any dinner party.
Ingredients:
2 Tbsp honey
1/4 cup orange juice
1/4 teaspoon black pepper
1/4 cup club soda
1/2 cup golden rum
1/2 cup passion fruit puree
Garnish:
Fresh grated nutmeg
lime slices
Method:
Find an old, wonderful friend with the most glorious eyes and warm smile.
Make sure she has a bottle of rum and a plan.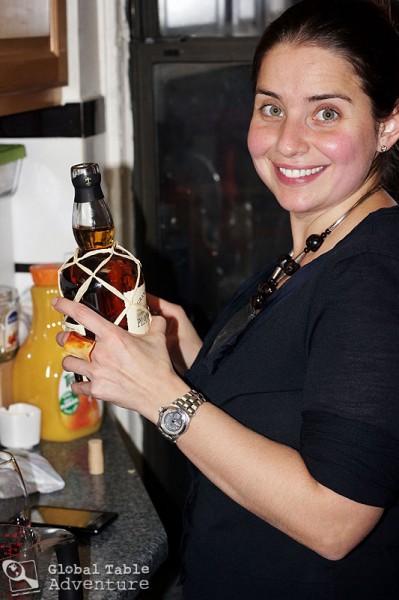 Warm up the honey with a bit of water until dissolved. You can do this on the stovetop, as marina has done or in a microwave.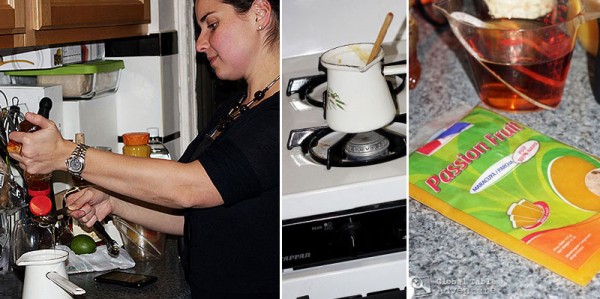 Meanwhile, measure out your rum.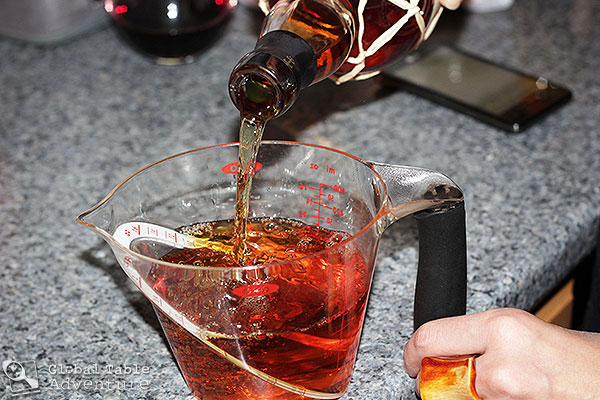 Stir everything together in a pitcher…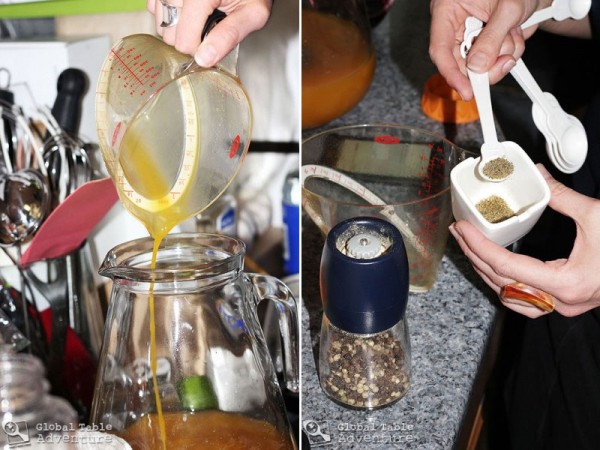 It is always nice to have little helpers.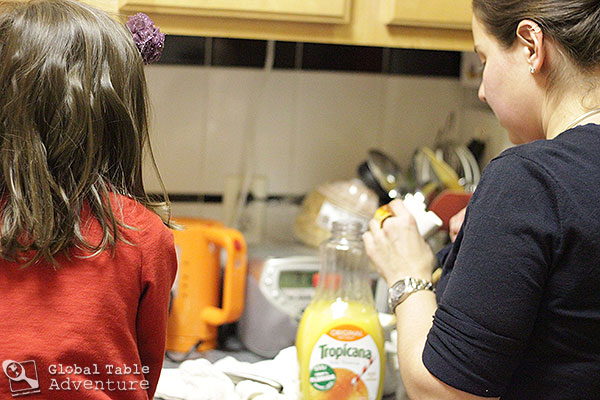 Pour into glasses, give a generous grating of nutmeg and a round of lime.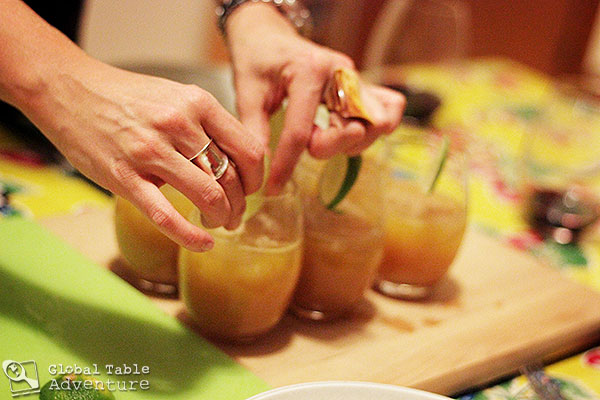 Enjoy into the wee hours of the night.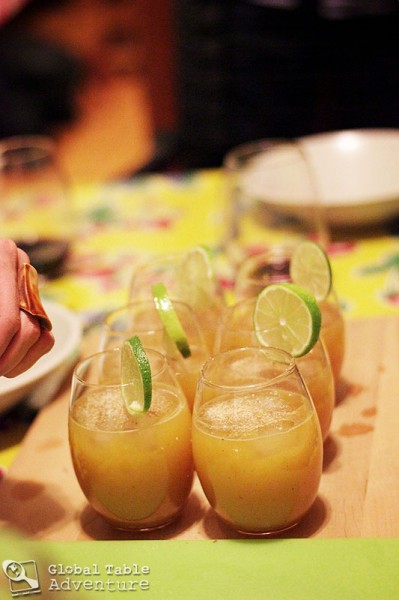 Time for a filler-up, Kelly?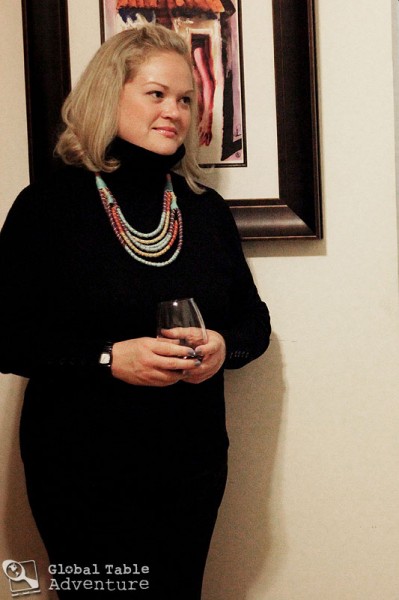 What about you buddy?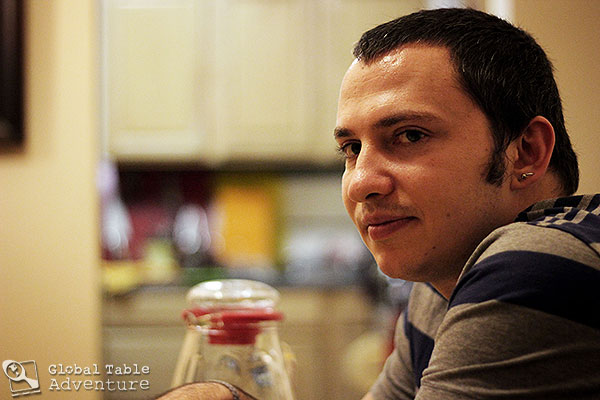 Me? Yes, definitely.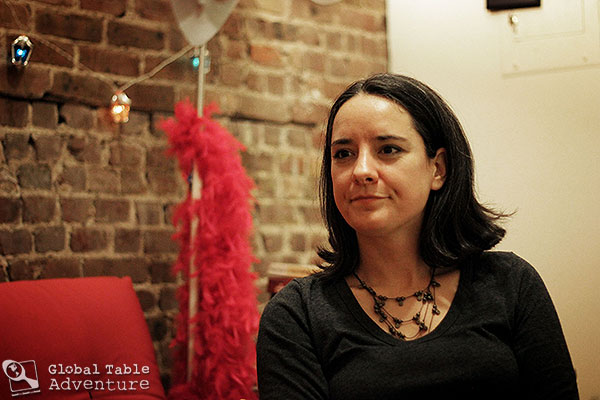 Not you missy…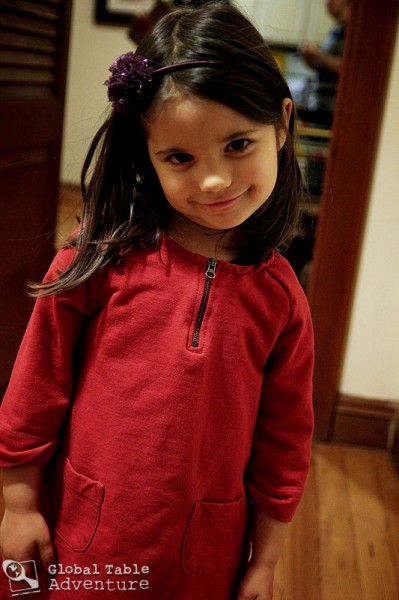 … unless you want the rum-free version: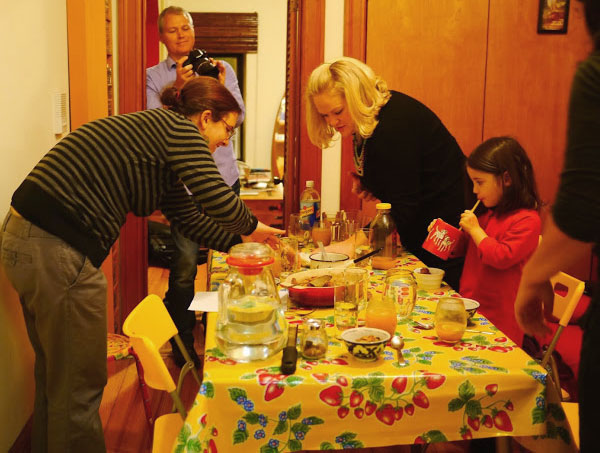 Yup.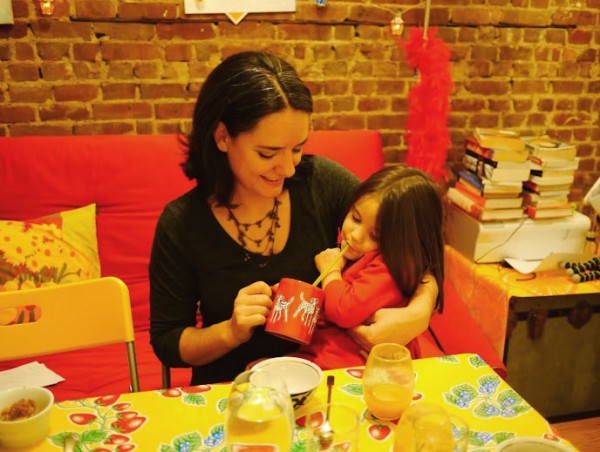 Cheers, everyone. Enjoy your Killer Bee!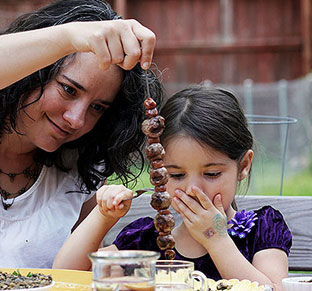 Hungry for more?
Be notified when National Geographic releases my memoir.
Simply fill in your details below.