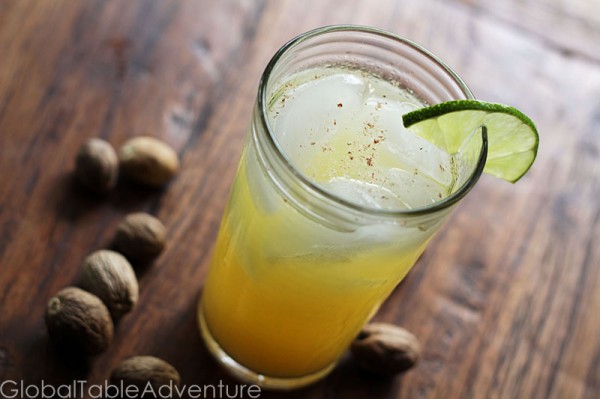 Makes…as much as you can handle!
I'm no mixologist, so I love when there's a clear cut way to mix a drink, such as with the ever-mighty Rum Punch. The recipe is easy to remember, as long as you can count to four. You'll need 1 part sour, 2 parts sweet, 3 parts strong, 4 parts weak.
As for what specific ingredients to use? That's where you get to be creative. Take "Sweet" for example: that could be a sugar syrup or a naturally sweet fruit juice. You get to choose.
I went for a middle of the road drink – tropical, fruity and fresh without being cloying. As for the dash of nutmeg – it's Grenadian fairy dust – be sure to add some for your finishing touch.
Ingredients:
1 part sour: fresh lime juice
2 parts sweet: pineapple juice
3 parts strong: rum
4 parts weak: orange juice
If my ratio confuses you, just replace the word "part" with cup, and you'll end up with a little over a half gallon.
Garnish:
freshly grated nutmeg
1 lime, sliced thinly to add to pitcher and glass (optional)
Method:
Wouldn't the world be grand if everything could be drunk out of mason jars?
Add all ingredients to a pitcher with a bunch of thinly sliced limes and a small mountain of ice. Dust with nutmeg. Instant festivity.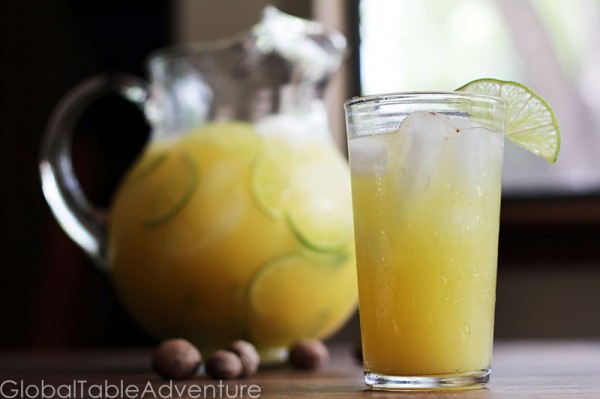 Serve with a smile and your favorite lawn game. Unless your favorite is lawn darts.
My favorite is either bocce ball or croquet.
What's yours?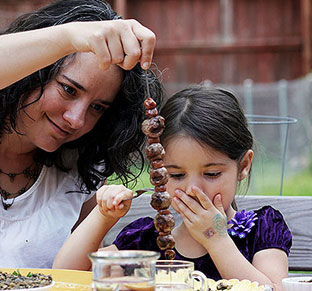 Hungry for more?
Be notified when National Geographic releases my memoir.
Simply fill in your details below.