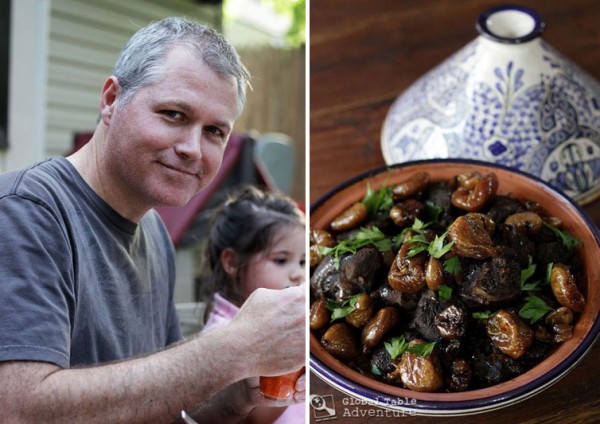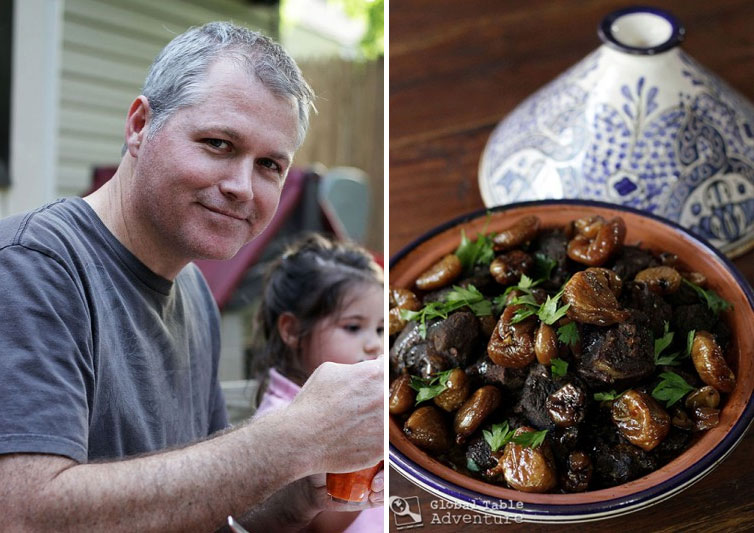 This week we're trying three completely different recipes which all use one magical Moroccan ingredient: orange blossom water. Have you ever used it? The perfume-like water lends a dreamy flavor to ordinary ingredients. While almost impossible to describe, I'd say that each splash of orange blossom water makes the food taste "prettier" which, of course, inspired me to splash a little behind my ears.
Whether or not this is normal, I was happy as  can be, walking around, smelling like Morocco.
What sounds good to you?*
Lamb Tagine with Sweet Honey Figs [Recipe]
Tender pieces of lamb slow-cooked in saffron, cinnamon and ginger, then topped with figs and chestnuts which have simmered in a honey and orange blossom water sauce.
Carrot & Juicy Orange Salad [Recipe]
Mountains of carrots grated and mixed with the juice of fresh squeezed oranges, cinnamon, sugar, and fragrant orange blossom water.
Semolina "Crater" Pancakes (Behgrir) [Recipe]
This lovely yeast-risen batter is cooked on one side only, creating thousands of tiny craters – perfect for filling with a yummy blend of honey, butter, and – yes – beautiful orange blossom water.
*All recipes and the meal review will be posted throughout the week