When it comes to New Year's Eve, I'm moody. Some years I want to stay up all night, partying with all the time zones, the whole world over. Some years I am so tired I can't even stay up to watch the ball drop on TV.  More often than not, I'm snoring by 10 p.m.
The nice thing about cooking the world is learning that there is most definitely a drink for every mood, no matter what time you drink it – no matter if you're in a crowd or totally (and happily) alone.
So, come along, no matter how you feel, or how you celebrate – let's get moody this New Year's … with a global drink from the far corners of the world, just right for where you are right now.
Mood #1: The Homebody
Feeling sick? Tired? Needing to curl up in a comforter and watch the ball drop from your living room?
Try Hot Honey Lemon Vodka from Kyrgyzstan.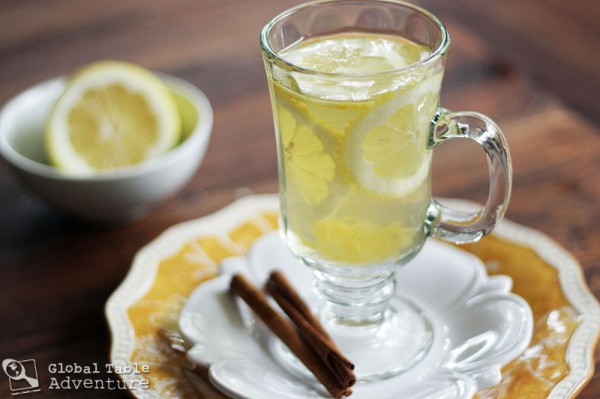 You'll be cozy as a clam and happy to boot. Plus the warm drink will kill any bugs in your system and it just might help you fall asleep faster.
Mood #2: The Penny Pincher
You want to feel bubbly but – after splurging on one too many presents this holiday – you're feeling thrifty. Time to clean out your wine stash before midnight with Bambus, a drink from Croatia that uses cheap red wine mixed with cola.  Get ready for fizzy wowzer goodness.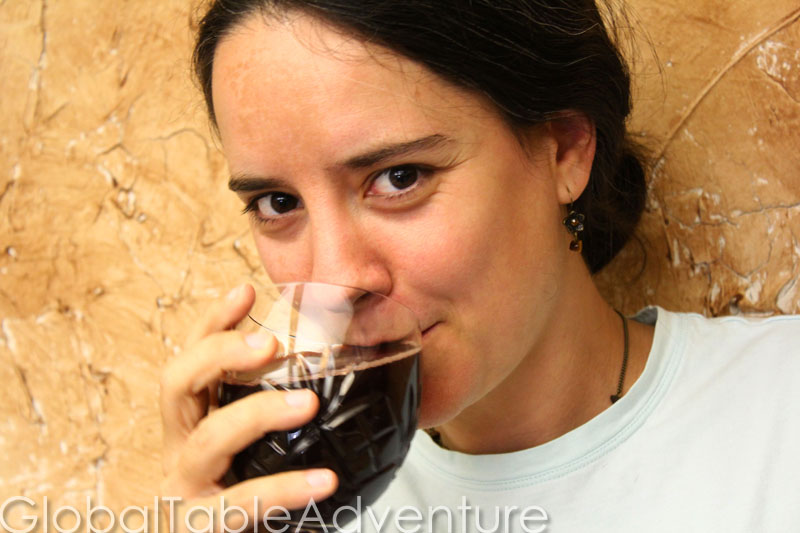 You'll save money and, one sip in, you'll forget all about how "affordable" the bambus is.
Mood #3: Romantic Dreamer
Has 2011 been a little too real? Wish you could sneak away on a tropical vacation this New Year's with a special someone? Imagine your way there with this favorite drink of Jimmy Buffet…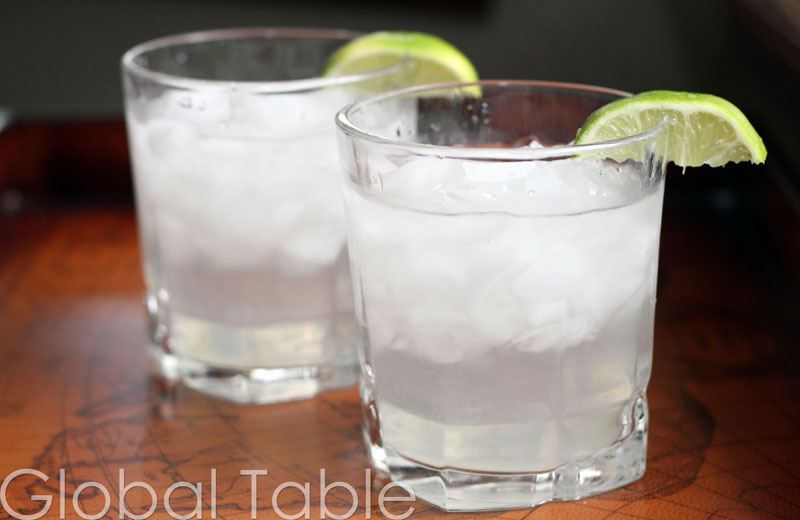 It's clean, bright, and perfect for masculine and feminine tastes (whatever that means). So, go ahead, invite your crush over for a cocktail and take him to the Caribbean via stovetop travel.
Mood #4: Pretty in Pink
Feeling elegant, fancy and in-season? Go for a Sparkling Grapefruit Breeze – bubbly, refreshing and sweet-tart. Just like you. Grapefruits are at their best this time of year, so it's the perfect way to bring in 2012.
The rose colored drink looks great in a champagne glass and – don't tell my mom – is great for a New Year's brunch sipper.
Not that I would ever drink booze at brunch.
Shhhh….
Whatever you do, have a safe and happy New Year!
Thanks for making 2011 wonderful.
See you in 2012!