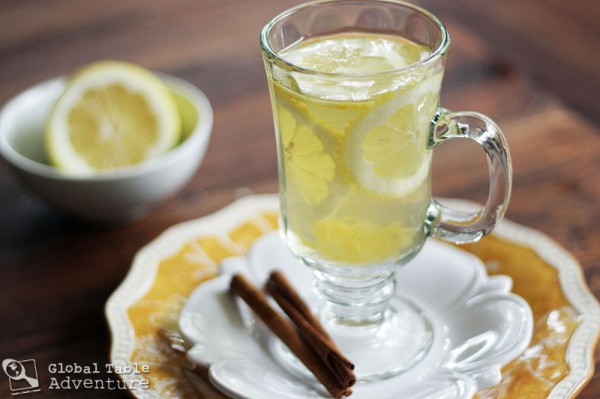 It's that time of year. Coughing. Sniffling. Sneezing. Right about now we all need a hug. And a big blast of disinfectant. Oh, and let's face it, something pretty. This lemony, sweet, cinnamony, vodka-tastic drink – popular all over central Asia and eastern Europe – takes care of it all. I especially love that the honey makes drinking it a huge bear hug (and would please grown-up Winnie the Pooh, I'm sure).
The vodka is totally optional (Ava loved her booze-free version) but it does help scrub the body of germs. And, overall, it's better than a trip to the pharmacy. Unless, of course, you go to a Kyrgyz one. Any excuse to travel…
Makes 1 quart
Ingredients:
1/2 cup honey (agave for vegans)
4 cups water
1 lemon, zested and sliced
1-2 cinnamon sticks
Vodka, to taste
You might also like to add fresh ginger or other spices… this can be done to taste.
Method:
Tonight, celebrate the end of long week with the region's answer to the ever-popular mulled wine. Even my honey bear raises his arms to cheer when I make it.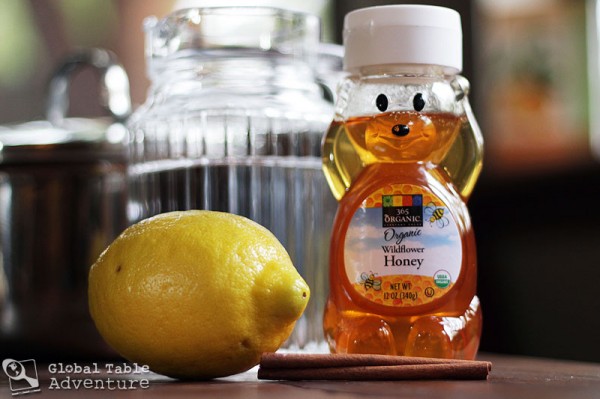 There's almost nothing to do. Give the little honey bear a big squeeze, add strips of lemon zest, the cinnamon stick and water to a medium pot. Stir to combine, cover and bring to a simmer.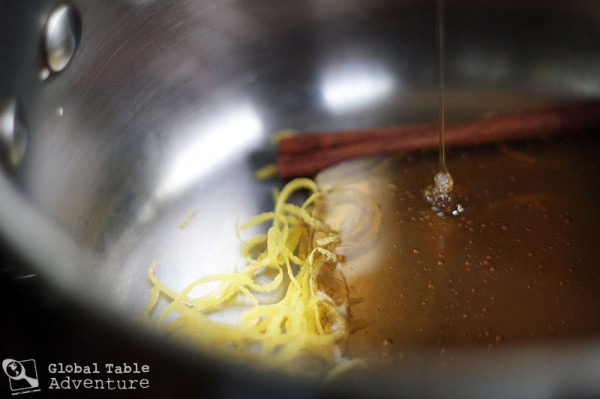 Simmer 30-45 minutes, or until the cinnamon flavor fully infuses the drink and your house smells like "wonderful." Pour the resulting tea into glass mugs with lemon slices. The lemon slices not only punch up the flavor and disinfecting qualities, but they also make the drink so, so pretty. If you're feeling brave, add vodka to taste.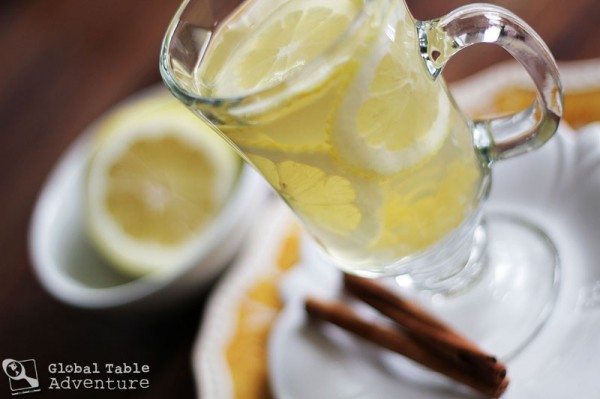 Sip hot and daydream yourself away to Kyrgyzstan.
I'm willing to bet if you drink this every day you'll never get sick again.
P.S. If you're feeling wild, see if you can drink this through a cinnamon stick. Like a straw.
Sibble slurble slurp! Ahhh….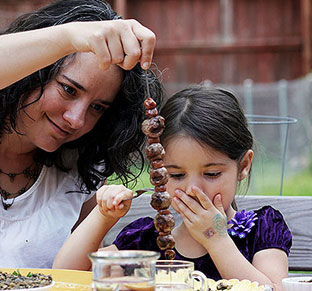 Hungry for more?
Be notified when National Geographic releases my memoir.
Simply fill in your details below.