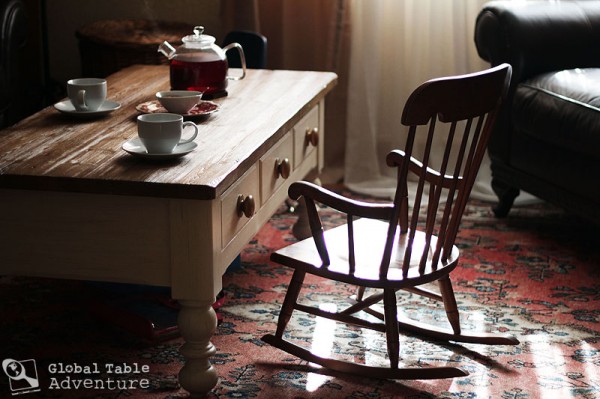 Friends, it's time. Let's have a tea party. Cabin fever is setting in. Bring out your favorite dishes and your fancy hats. Shake things up. Wear those shoes you never wear and paint your fingernails red, red, red.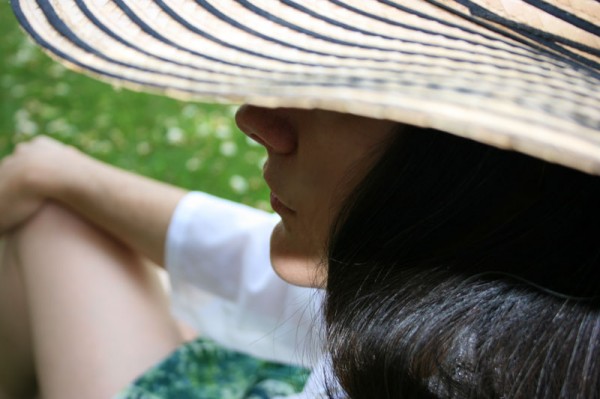 Or, if you'd rather, we can do it in our PJ's, fuzzy slippers and robes.*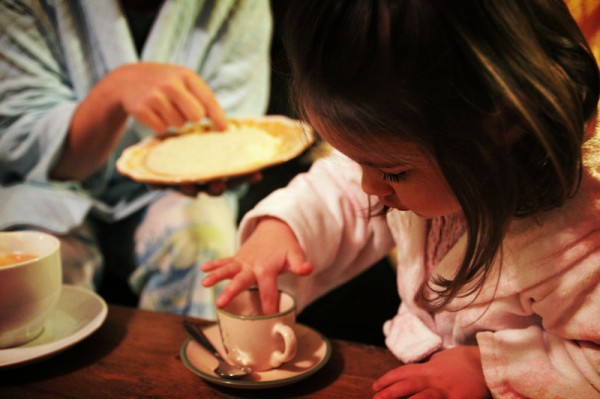 As for what we'll drink?
I haven't been this excited about a new tea since I had my first "London Fog" which, for the uninitiated, is Earl Grey tea made with half steamed milk. (It literally makes my toes curl). Today, however, I bring you something even more fantastic – from the Southern hemisphere – the Red Rooibos Latte.
Or the Red Love Latte, as I've come to call it.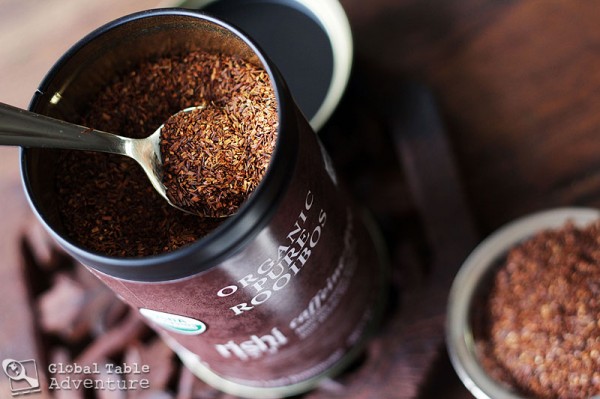 This is the hot drink of choice in the big-city coffee shops of Lesotho and South Africa. Of course they just call it a Red Rooibos Latte or Red Latte. I even like the idea of calling it a Rooibos Fog.
The friendly baristas brew Rooibos tea very, very strong – they actually have a special fine grind that can be run through an espresso machine. The tea comes out a deep red, so dark it's almost black. Very sensual. There's a brand called Red Espresso that will work in any espresso maker, if you can get it near you. I should note that, unlike espresso, rooibos is totally, naturally decaffeinated.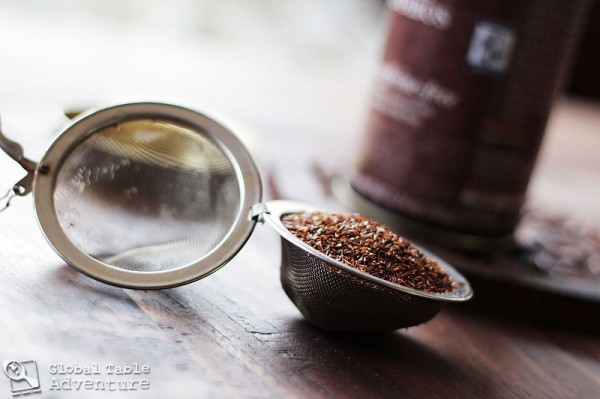 Here's what I love about Rooibos tea:
If you tried to brew just any old tea espresso strength, it would become impossibly bitter. Rooibos is unique because the longer it brews, the stronger the flavor without the astringent bitter aftertaste. So, the longer it brews, the bolder the flavor.
It grows and grows, like a big, bear hug. Full of love and totally delicious.
Using the finely chopped tea leaves makes easy work of it, but any strongly brewed Rooibos will work.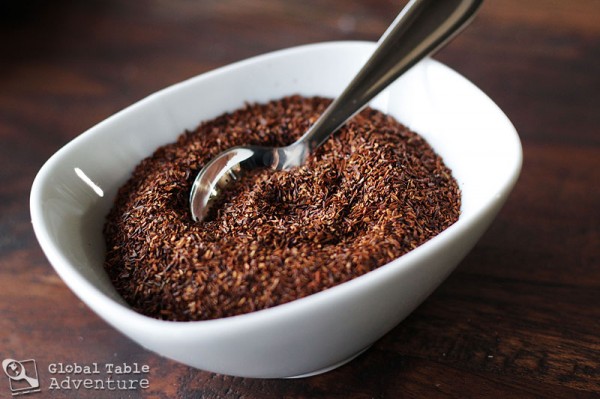 Dream a little daydream while the double (or triple) strength tea slowly turns as deep-dark as coffee. Boiling the tea on the stove helps.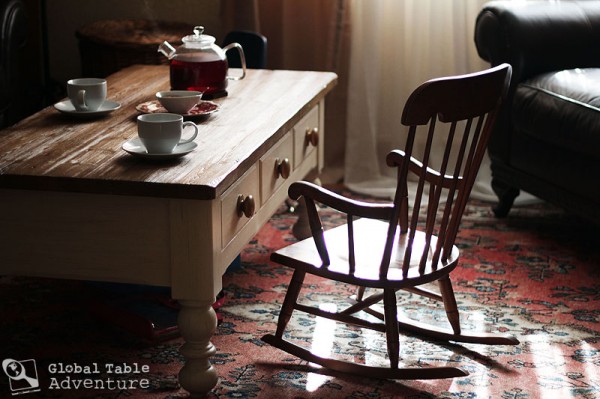 When it's ready it'll almost be black. This pot is still steeping to full-strength "love" status.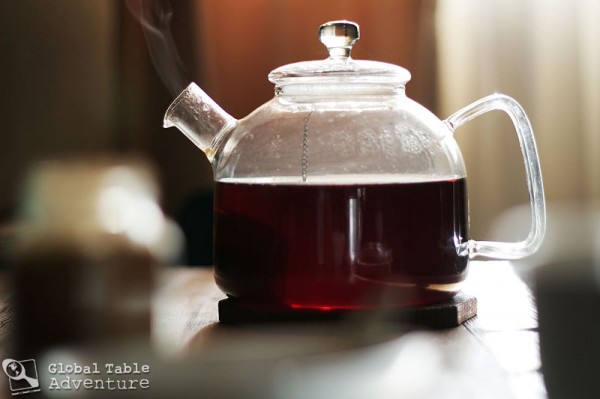 Ahh, this is better – just a shimmer of red in a dark sea of tea…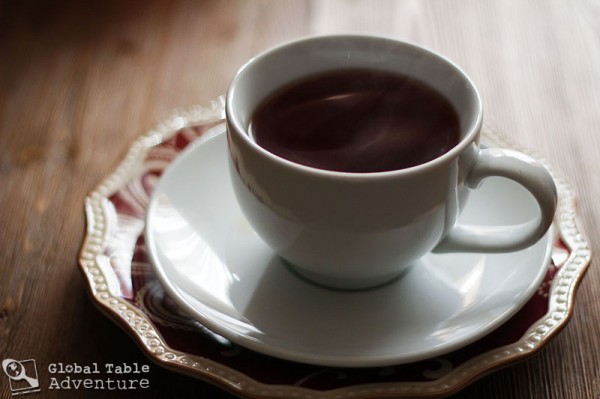 Then add honey, pour on the steamed milk and dust with a sprinkling of cinnamon.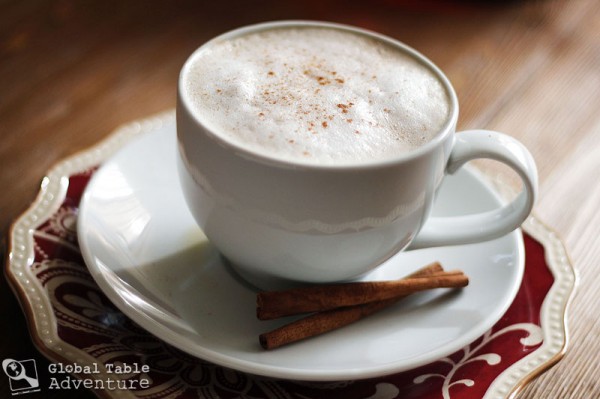 Or an avalanche, depending on your preferences.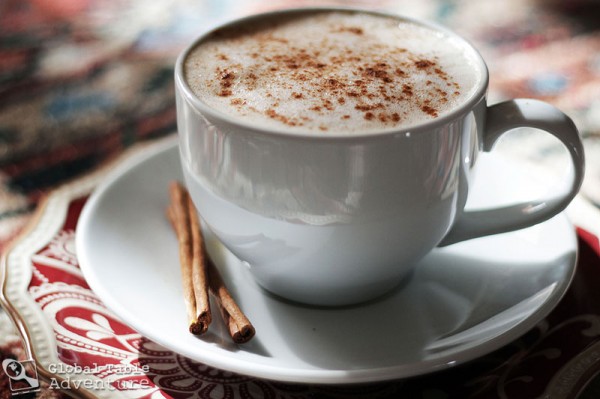 Enjoy your Red Rooibos Latte with someone special.
Or simply sit by the window and watch the winter light move through the trees.
How to make a Red Roiboss Latte
Serves 1
Ingredients: 
1/4 cup Rooibos tea brewed double to triple strength
1/2 cup of steamed milk
honey, to taste
ground cinnamon, to taste
Method:
Mix brewed tea with honey. Top with steamed milk and cinnamon. Serve immediately.
Recipe inspired by African Wanderlust and Red Espresso.
* The hat picture is from 2008, right before I got married. The next photo is from last week. It makes me laugh to see how much my life has changed in just 3 years. Life is such a beautiful journey.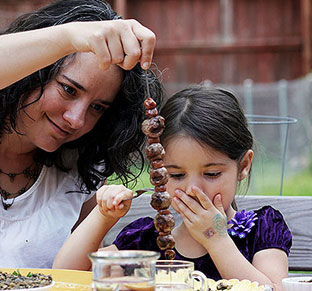 Hungry for more?
Be notified when National Geographic releases my memoir.
Simply fill in your details below.