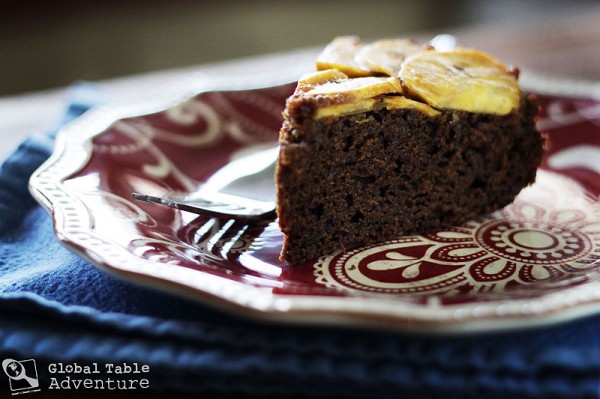 I'm not really a dessert person, so it's all the more surprising when I come across a recipe which makes me want to lock the doors, draw the curtains, and eat until every last crumb is gone.
I mean, seriously. Plaintain Gingerbread Upside-Down Cake??!
If this isn't the perfect holiday recipe, I don't know what is. And of all the places for it to come from…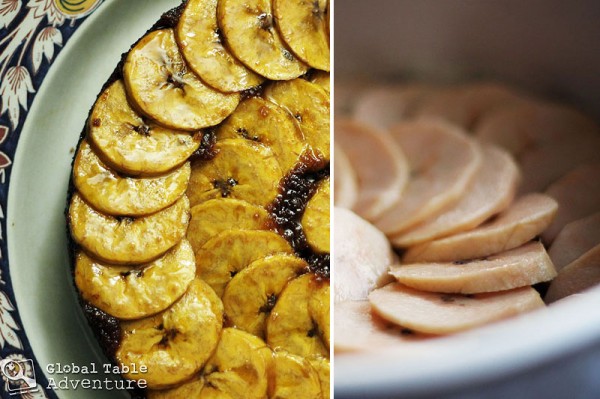 Denmark is known for gingerbread. Germany. Even the United States. But I was genuinely surprised to find gingerbread cake in the bustling big cities of Liberia. Now, I'm not talking the same-old gingerbread you've had before. This is an African spin. Yes, it's a standard upside-down cake, but instead of pineapple, it boasts a dizzying spiral of ripe, tropical plantains – a perfect match for the molasses-based cake.  The butter and brown sugar bubble and brown, making the edges of the cake just a little bit crisp – which is the best part.
For those of you wondering, the love of gingerbread comes from Liberia's historical ties with slaves freed from the United States. They imported recipes and ideas from the United States into their new home – specifically, Monrovia. And, personally, I'm really glad they did.
P.S. You'll want to assign a guard to this cake, or it'll all be gone the second you look away.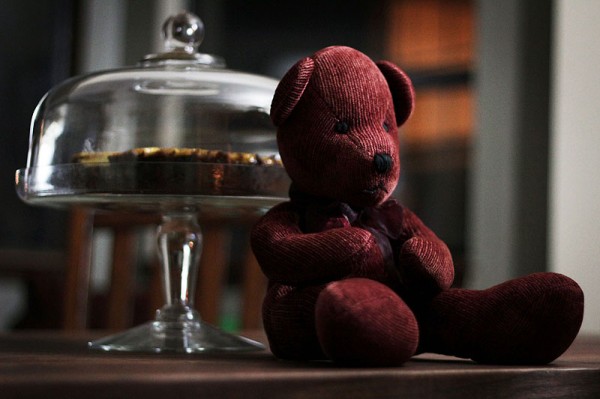 Makes one, eight-inch cake.
Ingredients:
Dry ingredients:
1 1/2 cups flour
1/2 cup sugar
1 tsp baking powder
1/2 tsp baking soda
3/4 tsp ground ginger
1/2 tsp cinnamon
1/4 tsp nutmeg
1/8 tsp cloves
pinch salt
Wet ingredients:
2 eggs
4 Tbsp butter, melted
1/4 cup molasses
1 tsp vanilla
1/2 cup milk
Base:
4 Tbsp butter
1/4 cup brown sugar
1-2 ripe plantains, sliced 1/8 inch thick
NOTE: The plantains should be turning black and about the texture of a banana when sliced. If they are green they'll be hard as a rock, even after cooking, and you'll be disappointed. You can substitute bananas for the plantains but, once cooked, they'll probably soften to the point of disappearing into the cake. Tasty but not necessarily beautiful.
Also, I found I didn't need to butter my cake pan because the extra butter on the bottom of the pan bubbles up the sides. You could, however, butter your pan if you aren't sure. It can't hurt!
Method:
First things first – let's get creative. Put on a wacky apron. Dance to some Liberian Music.
Let your inner artist out! You're going to need it for this recipe.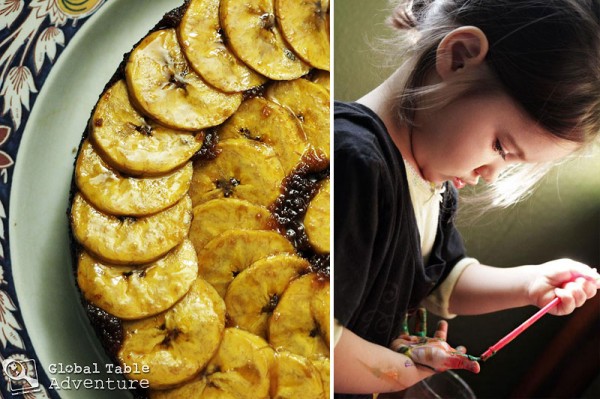 Ok, now go ahead and preheat the oven to 350F.
Whisk the dry ingredients together. Mmm cinnamon and ginger. Cloves and nutmeg. Yes, yes, yes, YES.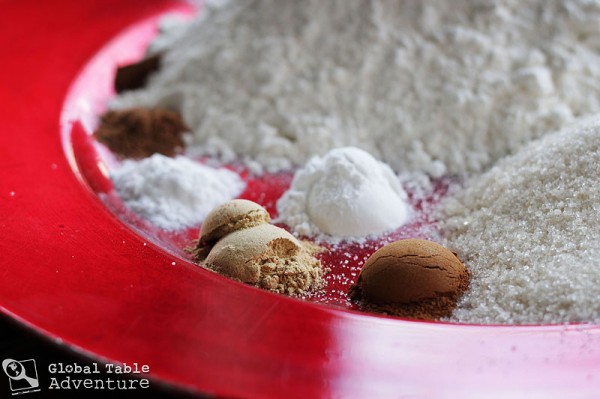 Now mix the wet ingredients together, making sure to use the full 4Tbsp of melted butter.
(Why? Because butter tastes like "good." You'll be glad you did. Trust me.)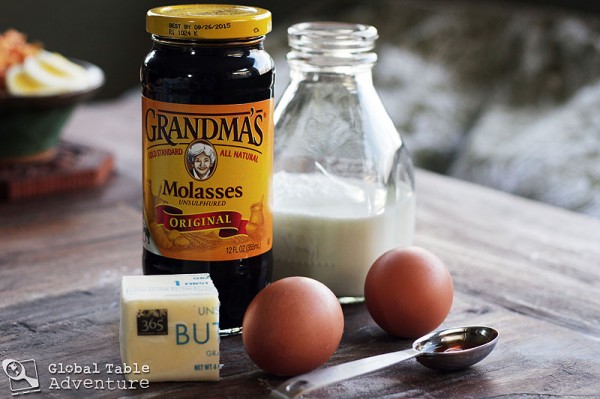 Place your cake pan over low heat on the stovetop. Add the remaining 4 tablespoons of butter and the brown sugar. Once melted, stir to make an even coating on the bottom of the pan and remove from heat.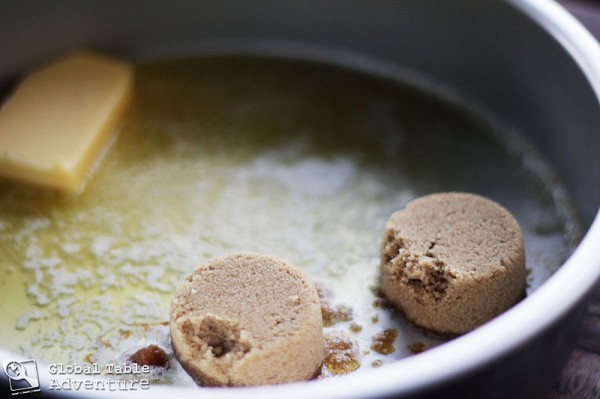 Now the fun part! Layer the sliced plantains around in overlapping circles. I could get about 2 circles in my 8″ cake pan, plus a final circle in the center.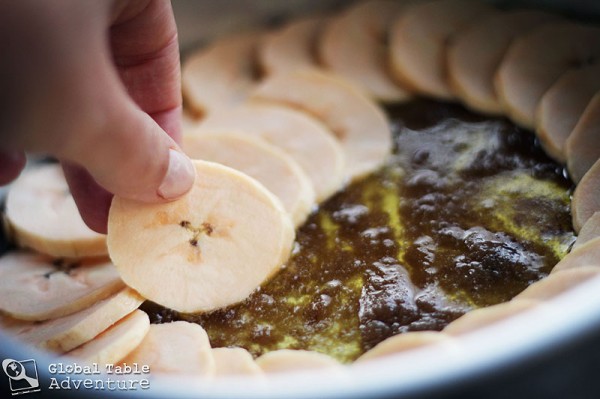 Beautiful!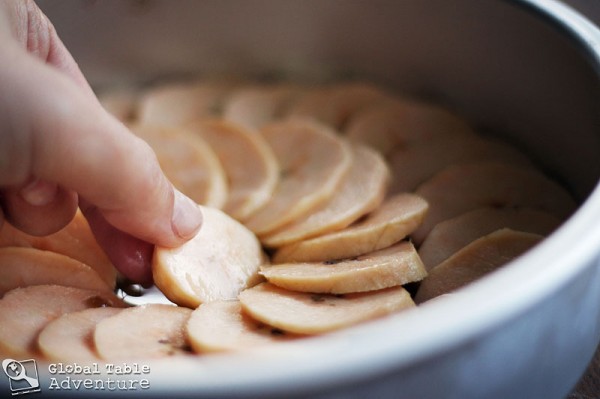 Now, add the wet ingredients to the dry and whisk to combine. Pour into the cake pan.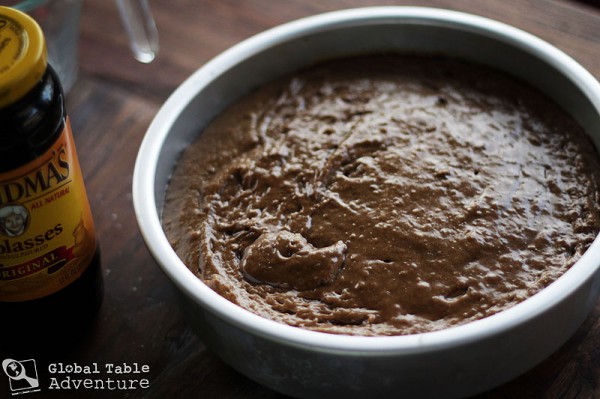 Bake for 35-40 minutes or until a toothpick comes out clean (one reader let me know hers took about 50 minutes, so be sure to check it with the toothpick). Let cool 30 minutes, then invert onto a platter and serve it up!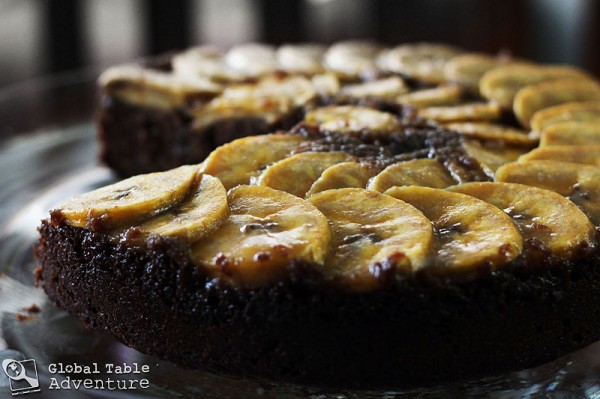 This would be really, really good with a dollop of whipped cream and a Red Love Latte.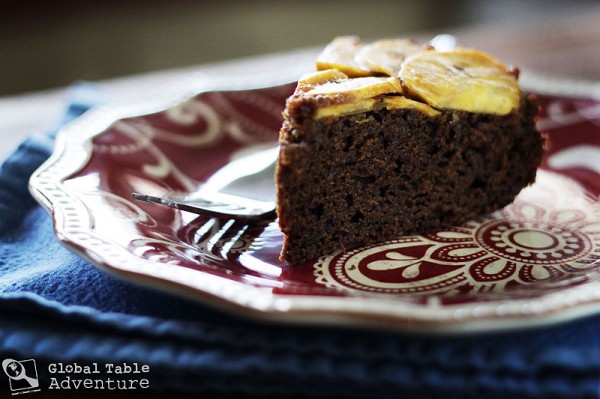 But as I mentioned before, you'll want to assign a guard to this cake…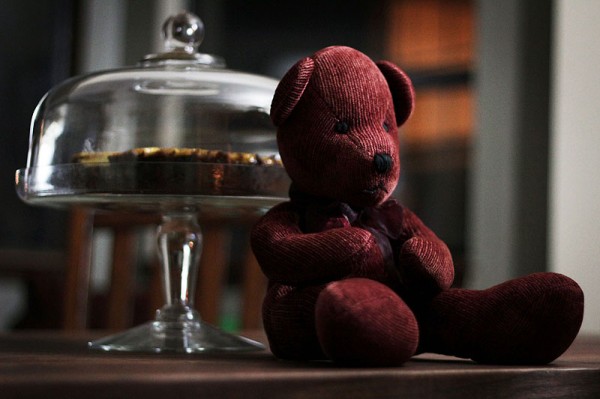 … and even then, results aren't guaranteed.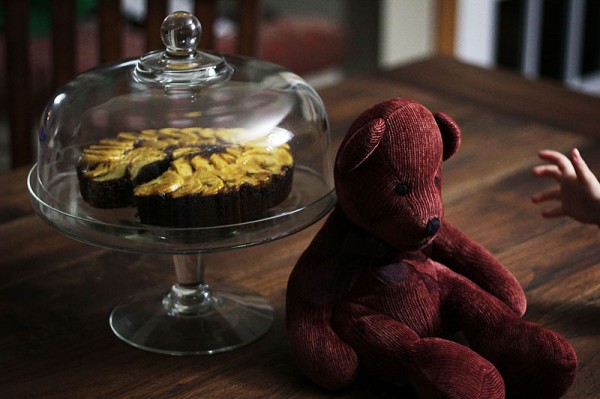 (for the guard or the cake).
Happy Baking!
Much love to you and yours,
Sasha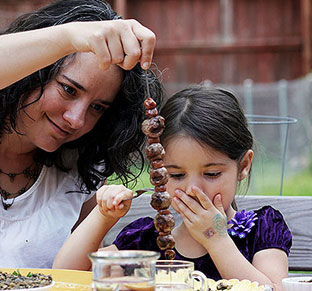 Hungry for more?
Be notified when National Geographic releases my memoir.
Simply fill in your details below.