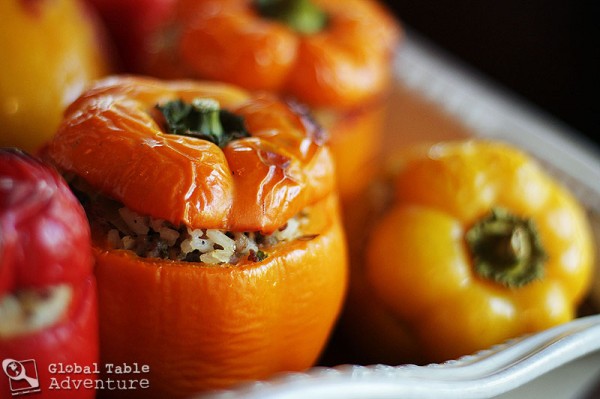 I love presents. Surprises. Happy faces. So does my daughter. Imagine her ecstatic two-year old delight, then, when her dinner was a lidded present filled with a bounty of rice, sausage and beef? But the real surprise wasn't her reaction – it was Keith's. My very own Mr. Picky has been asking for stuffed peppers ever since I made them last week.Who knew this man would fall so hard for a simple stuffed pepper. Who knew he'd be so easy to please.
He's right, though. And, for the record, so is Kosovo – the lovely country that inspired this dish.
So pull up a chair. Today we're feasting on chilly autumnal food. Festival fall food.
PS. This recipe is beloved in Kosovo where peppers, tomatoes and eggplants are all stuffed. Feel free to add your favorite herbs. Once you try it, you'll be hooked.
Makes 8-10 small stuffed peppers, or 6 large
Ingredients:
1/2 lb ground sausage (pork or chicken)
1/2 lb ground beef
2 large cloves garlic
1 onion, chopped
1 cup rice, cooked (about 3 cups)
a handful of parsley, chopped
salt
pepper
vegetable oil
2 cups tomato sauce
Method:
Let's jump on the train to Kosovo for a happy collection of stuffed peppers.
First, in a large skillet brown the sausage, beef, garlic, garlic, and onion in oil. The sausage adds the best flavor – don't skip it or you'll really regret it. It adds all the spicy unctiousness. And if that's not a word, I'm adding it to the dictionary.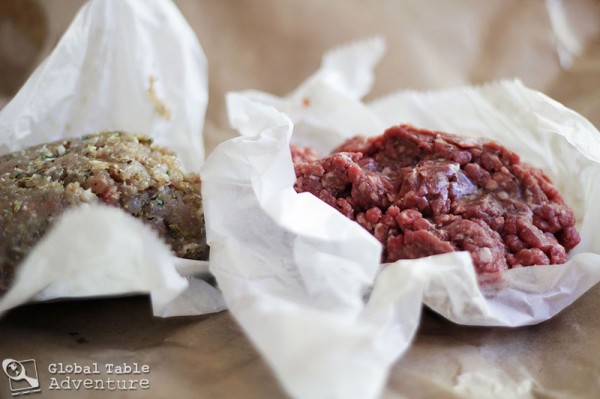 Add a meadow of chopped parsley and…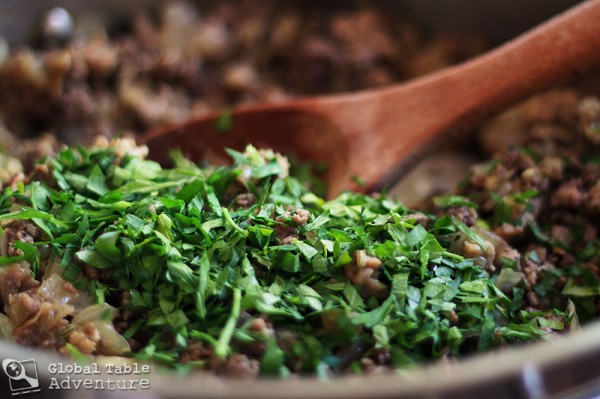 … a flurry of cooked rice. Season with salt and pepper. Taste and adjust seasonings while dancing a little jig. Set aside.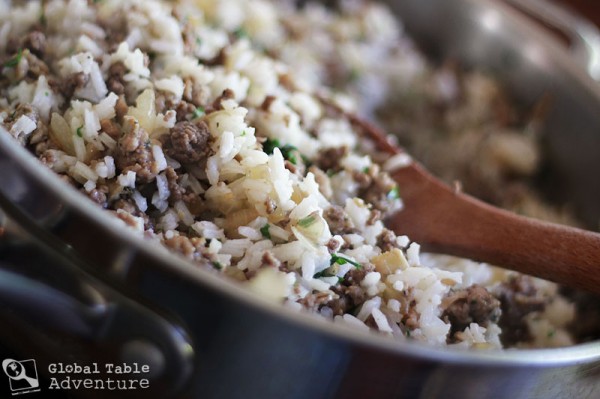 Cut off the tops of your peppers and trim the bottom so they sit flat.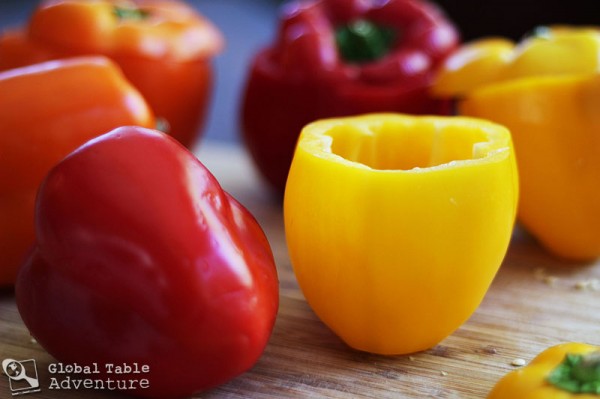 Pour tomato sauce in a large baking dish. Stuff the peppers until they're bursting, then balance the lids on top and cover with foil.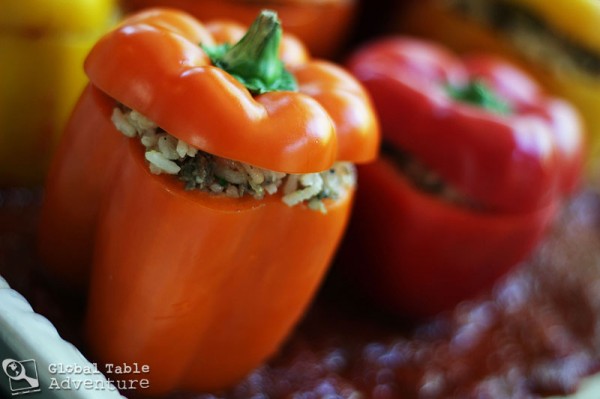 Bake at 375F for 45 minutes. Then uncover and bake another 15 minutes. The peppers will still have a nice texture and hold their shape.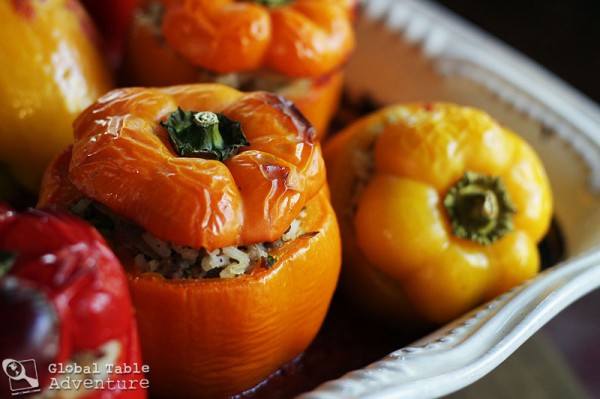 Enjoy with a gaggle of children, a collection of friends, or an assortment of strangers.
Happy Friday!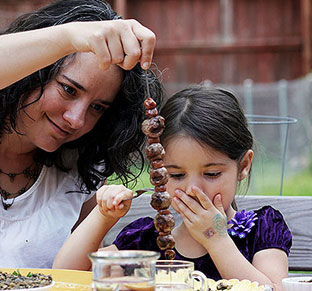 Hungry for more?
Be notified when National Geographic releases my memoir.
Simply fill in your details below.