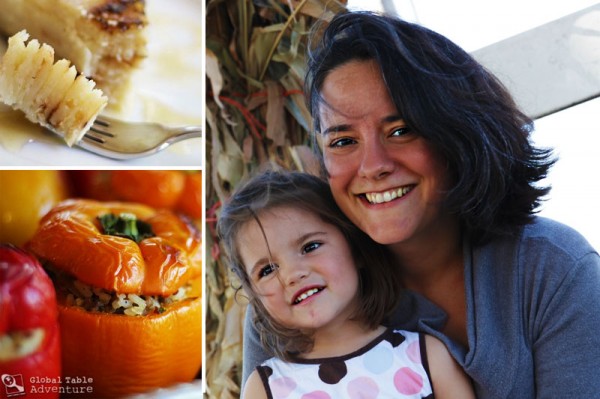 I found a new favorite quote. It's about peace, but it isn't cheesy (something amazingly difficult to come by). In fact, I think this quote really gets at the heart of the matter – at what I'm trying to accomplish here.
I'm sharing it today in honor of Wednesday, "hump day" – the day that is neither the beginning of the week, the end of the week or the weekend. It's the time of the week when everything drags just a little.
I'm also sharing it in honor of neither being at the beginning, middle, or end of this Adventure… but steadily plodding on course to finish eating the world for peace in exactly 2 years and 2 weeks.
As you'll read, perhaps steadily plodding away is the only way. Perhaps that's the way it should be.
Here's the quote:
"Peace is a daily, a weekly, a monthly process, gradually changing opinions, slowly eroding old barriers, quietly building new structures." JFK
And here's a bit of food from Kosovo, shared in the hopes that it'll sustain you through this week, as you quietly work. Speaking of which, what "new structures" are you creating, how are you slowly eroding old barriers? And what sounds good to you?
Chopped Salad (shopska salata) [recipe]
We've visited this fresh pepper, tomato, red onion and cheese sala before. It's popular in southeast Europe for good reason. I would wear it if I could.
Sausage & Beef Stuffed Peppers [recipe]
A.K.A. Hidden food vaults. A savory and simple meal that kids love. In one simple package you get the veggie, the rice, and the meat. Done and done.
Flija, oh Honey [recipe]
I don't know what to say. If you've ever seen flija made, you know why. Flija consists of two batters – one poured like the rays of the sun on large round pan, the other smeared around. Then it's all cooked near a campfire. Don't worry. I've simplified it for your home broiler.  Just wait until tomorrow… just wait.