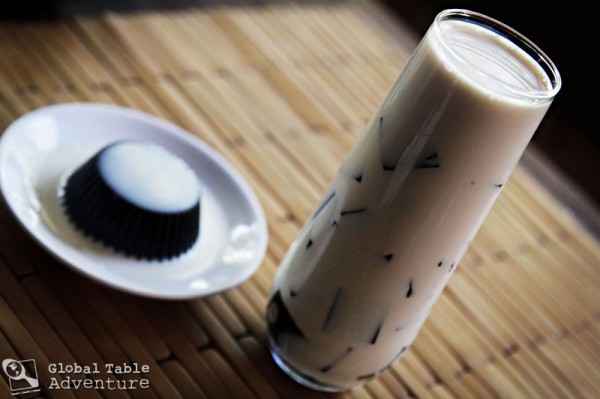 Fills 10 standard silicone muffin liners or pour into 8×8 baking dish
It's wiggly.
It's jiggly.
And it's in your drink.
Jellooooo for adults.
You can thank Japan for their love of mixing textures – there's nothing quite like slurping up jello squares into a round straw, along with a bit of milk.
Gulp. Slurp. Chew.
Note: If you substitute hot cocoa for the coffee, you won't need the sugar as long as your mix is sweetened.
Ingredients:
For the jello:
1 1/2 cups hot, fresh brewed espresso (or coffee, or hot cocoa mix)
1/2 cup cold water
2 envelopes unflavored gelatin
1/3 cup sugar, or to taste (not needed if you use sweetened hot cocoa)
For the drink:
chilled, evaporated milk, to taste
extra wide straws
Method:
First, dissolve gelatin powder over cold water. The water will thicken up into goup. Then, stir that goup and the sugar into freshly brewed (hot) espresso or coffee. Whisk until totally combined.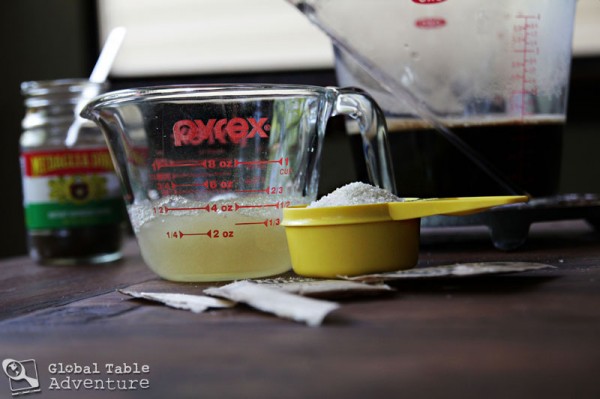 Pour everything into mold(s) and refrigerate until set. A few hours is usually good.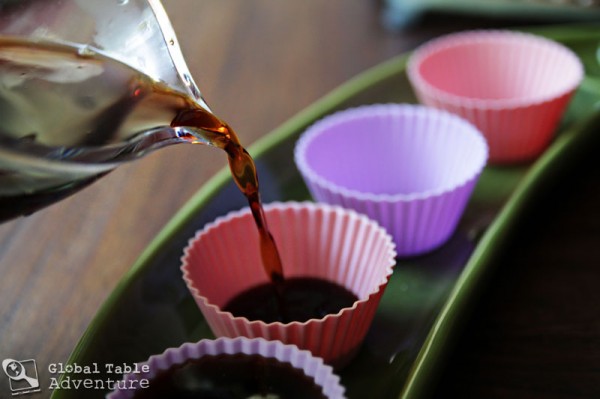 To rock out Japanese style, serve with whipped cream, in evaporated milk, in a milk shake, or on top of a sundae.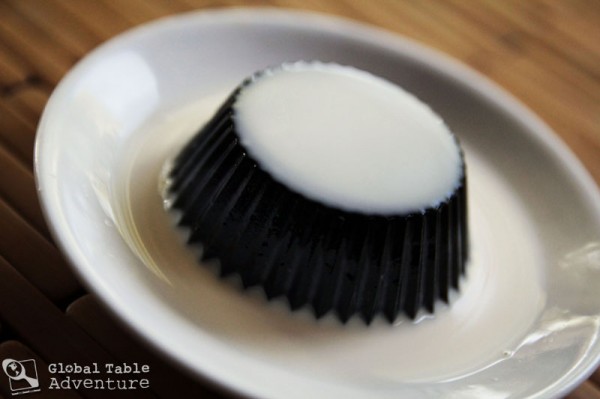 I like the espresso jello in best in chilled evaporated milk. Getting the blobs of jello in every straw slurp is the best. Also, the espresso flavor seeps into the milk for more caffeinated deliciousness.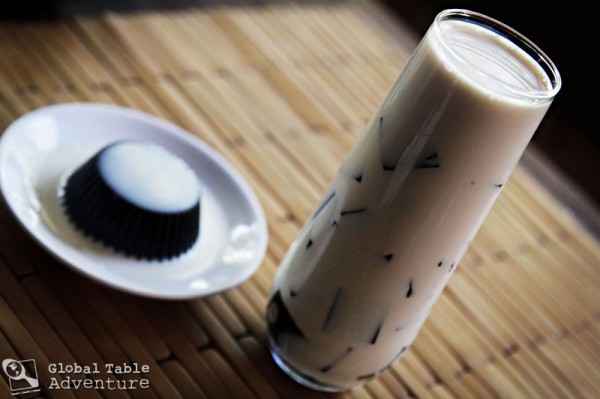 You could make this kid friendly by trying a different jello flavor.
Go wild. It's worth it.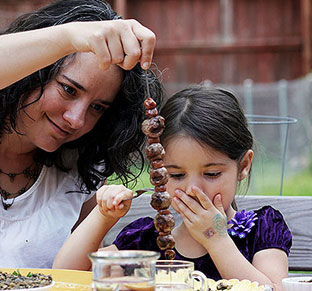 Hungry for more?
Be notified when National Geographic releases my memoir.
Simply fill in your details below.