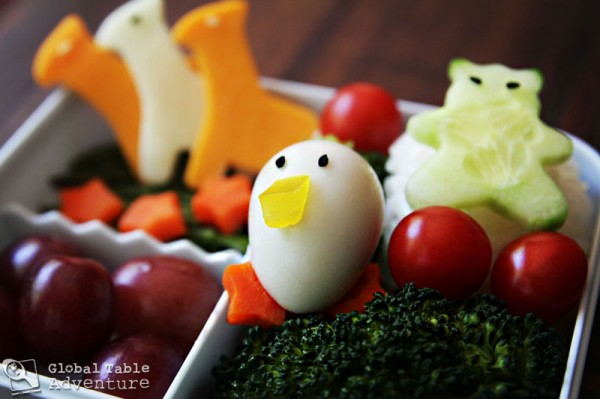 I love cute hair cuts. Cute smiles. Cute babies.
I especially love cute food.
And believe me – the Japanese know cute food. Not content to simply let plain-Jane food lay limp in the lunch box, they have an entire industry devoted to countless accessories and gadgets whose sole purpose is to make food perky and cute. It's the art of Bento. And it's super kawaii (guess what that means?).
A little background: Ava just started a 2 day per week preschool program and she takes a packed lunch. I love her school. Everything is so darn… well… cute – from the name of their class (Bunnies) to their pet fish. It's appropriate that she brings a healthy, fun, and super cute toddler lunch.
With that being said, let's Bento!
To start out, you don't need much but a few tiny cookie cutters. You can use them to cut out steamed carrot stars, cucumber bears…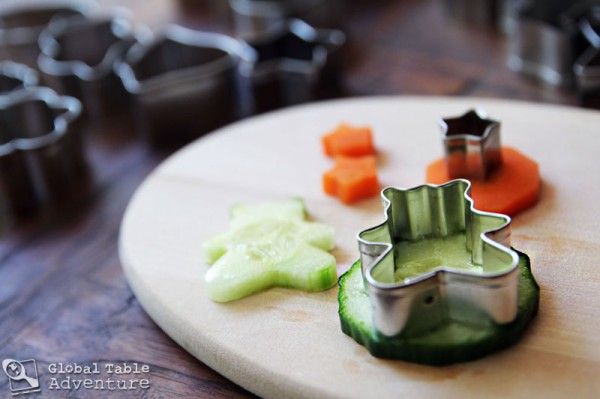 And cheese giraffes (use sesame seeds for eyes). Today our little cheese giraffes are walking on a bed of steamed asparagus and carrot stars. Adorable!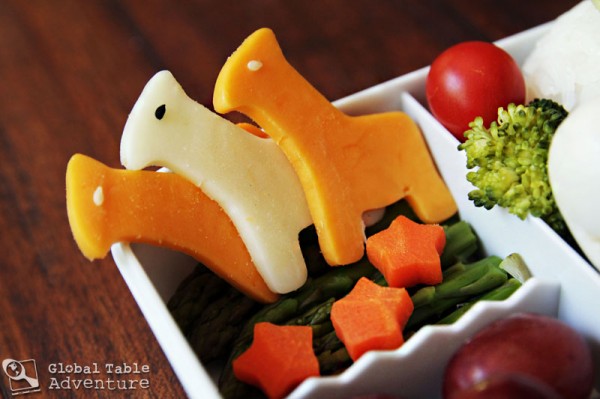 Then there's the amazing trick of turning an egg into a bento duck. Add 2 carrot stars for feet and a bit of yellow pepper for the nose. You could use a quail egg or regular egg to make the duck. The seed eyes stick by dipping in a bit of water first. The nose can be stuck on with a dab of mayo or mustard. The carrot-star feet are stuck in small slits at the bottom of the egg.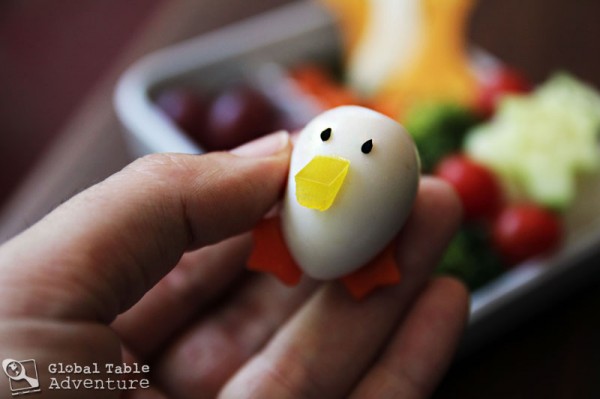 Fill the bento in with other finger foods – small tomatoes, grapes, steamed broccoli, and a ball of steamed rice – preferably sushi rice  [Recipe].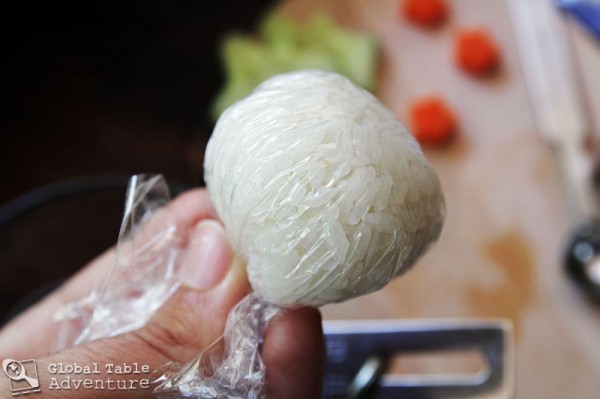 This is a toddler's dream lunch.
For real.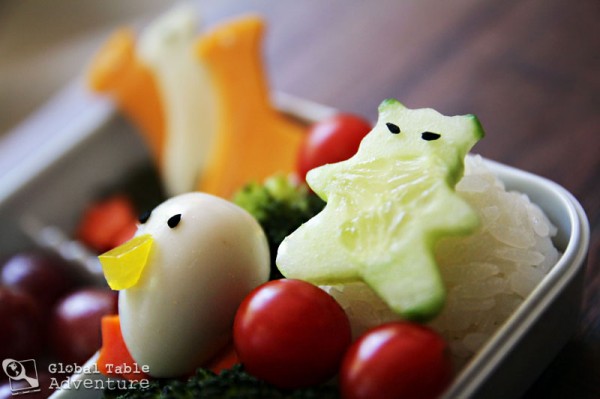 So what about you? Do you go all out for lunch?