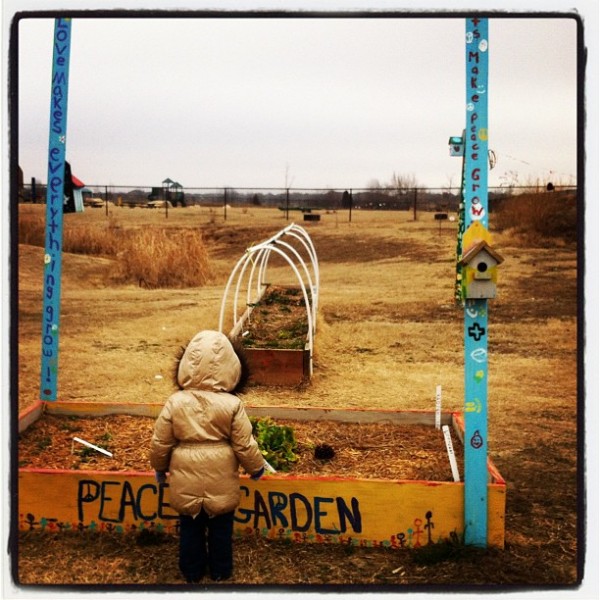 THE SCENE
I look at the cooled, heart-shaped biscuits from Malawi. The electric, sunny color stuns me. But there is no time to dilly dally. I am late. Quickly, I tuck two of the hearts into a ziplock baggie and pour Ava into her oversized winter coat. The fur lining makes her look like a little lion. I roar at her as we jog to the car. She giggles.
When I walk into the Global Garden classroom at Rosa Parks Elementary school twenty minutes later, a dozen 3rd and 4th graders look over. They are seated in a circle on the floor, shoes off. One student shows me to my seat – the furthest away from the exits. They've done their homework. We are about to sample Japanese "espresso jello drink"  (from back when I cooked Japan), except their version is kid-friendly (a.k.a. caffeine free), made with mocha flavored cocoa.
I spend the next hour answering their questions about the blog and my family. I am moved and honored by their interest.
The most touching part are the questions that aren't questions, but rather eager attempts to share tidbits about their own culture and their family's food traditions. I love hearing their stories and I hear it in their voices – the children want to feel connected to something bigger. They want to matter, to make a difference. I tell them that kids all around the world need this, too. Everyone needs to be heard. Everyone needs to find their place – to use what they know to help others. For me, it's been Global Table Adventure. By giving every country in the world a voice, I am offering a platform for peace.
As the class progresses, we talk about why eating food from around the world creates peace. We slurp and laugh as we sample the jello drink. We are happy to experience a new way of eating and drinking. A new culture. We feel like we understand the Japanese a little better. It is really that simple.
When it's all done and the last child has dashed off to catch the bus, I feel happy. The teacher, Annie, and I spend several minutes talking. Her daughter, Bea plays happily with Ava. I remember the Malawian biscuits and hand Annie the baggie. Her daughter is Ava's age and immediately digs in, eating with full speed. Ava, like a feisty pony, bucks at the idea and refuses to eat hers, content simply to watch Bea.
Seeing the enthusiasm in Bea and the disinterest in Ava reminds me – we aren't a special, super-family. We're just ordinary people, trying to make a difference. And it's something we can all do.
THE FOOD
Sunrise Biscuits [Recipe]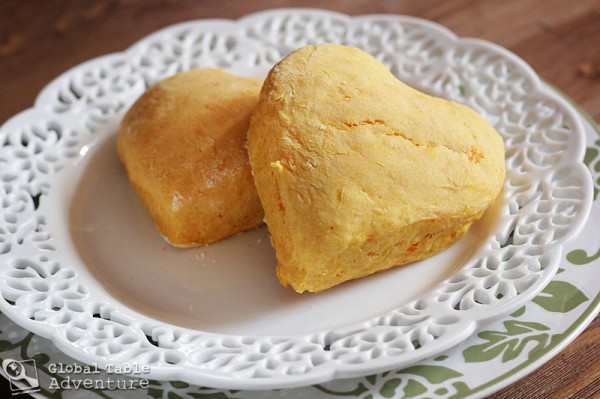 What I liked most about this dish:
These biscuits are outrageously moist thanks to the sweet potato – making for a breakfasttime dilemma: I really couldn't stop after just one or two of these golden beauties. Neither could Mr Picky or his parents, who were in town and tried them the second time I made them. That's right. I've already made these twice. By choice. Yum+easy = family favorite.
What I liked least about this dish:
Nothing.
P.S. I think these biscuits would be fabulous with a brown sugar and butter spread. Or maple. Or, as one reader suggested, birch butter.
P.P.S. One reader made this with bits of crystallized ginger and loved it.
Dipping sauce for Chippies (Tsabola) [Recipe]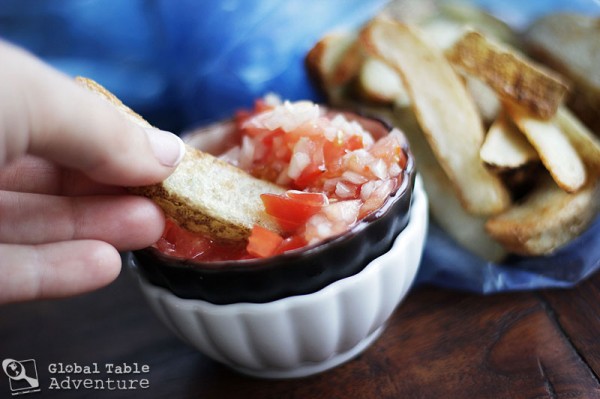 What I liked most about this dish:
I don't know why 4 ingredients (including the salt) is so exciting or good, but it simply is. I couldn't stop eating the potato wedges with this stuff… so much more satisfying than ketchup. Mr Picky, a.k.a. Keith, said that I could open an entire restaurant serving this stuff. And that we needed at least ten times the amount to feed the three of us.
What I liked least about this dish:
Nothing, except I ate this entire recipe before Keith came home from work… so  I had to remake it. Which, in retrospect, was probably the best thing to happen since it meant I got to eat it again.
Malawi Peanut Balls (Mtedza) [Recipe]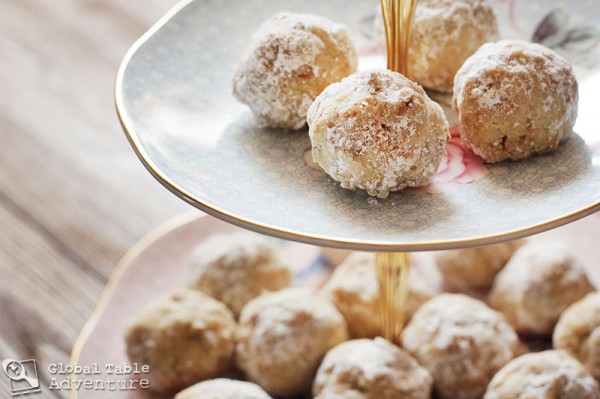 What I liked most about this dish:
Keith's reaction. He ate almost all of them, eyes wide. Days later he would surprise me by saying "I love Malawi." He went on to explain that he adored everything we ate this week, but especially these cookies. Ava liked them, too – giving her characteristic "Im getting something good" smile when she ate them. Keith's mom described them like a peanuty wedding cookie.
What I liked least about this dish:
Nothing. For a fun variation, cashews are also popular in Malawi. I think it would be fun to see how this recipe tastes with a blend of the two, or made completely with cashews.
Ava's Corner