This week we're tackling Haiti and Honduras so as to build in a little vacation time later this summer.
First up, Haiti.
I have a new neighbor. His name is Jonathan. Five minutes into our first conversation I learn that he has been to Haiti. A pretty great stroke of fortune, if you ask me – right up there with the lady from Belarus working at Dillards, the door-to-door salesman from Bulgaria, and Ava's playmate who's daddy has been to Ghana. Most excellent.
Well, the first Hatian dish Jonathan suggested was spaghetti with ketchup and mayo on top.
Suddenly, I wasn't so excited. I begged him to dig deeper. The thing is, food in Haiti is really simple. Spaghetti with ketchup and mayo on top is about as typical as it gets. Other than that, street food includes basic, affordable dishes like beans and rice (a.k.a. peas n' rice) [recipe] or plantains – fried, mashed, boiled. Jonathan states:
I remember the fried plantain fondly.  You would buy them from street vendors (well, you bought everything from street vendors) and even though it was mid-day in June and hotter than most people could imagine, for some reason those hot fried plantains always hit the spot.  Add in a cold Coke or Malt H and I was in heaven.
We've done a version of fried plantains on the blog before [recipe]. Near the shore they also sip Conch soup (something we made for the Bahamas [recipe]). Delicious.
Coconut milk goes in almost everything, from stews, to coconut ice cream [recipe], to blancmange – a wibbly-wobbly jello type dessert [recipe].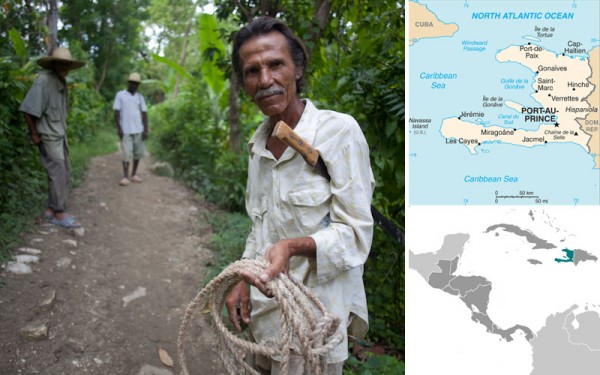 Up next, Honduras
Unfortunately for me, Jonathan had not traveled to Honduras, a mountainous country just across the way, over in Central America. Still, my research got me excited about the food. Plus, Honduras is home to many Mayan ruins in the west. Who doesn't love a good ruin?
Homemade tortillas [recipe] daily fare, as are plantain turnovers [recipe] – literally plantains mashed with flour until an elastic dough forms and used to house cheese or beans. Once fried, the turnovers make a filling meal from simple ingredients.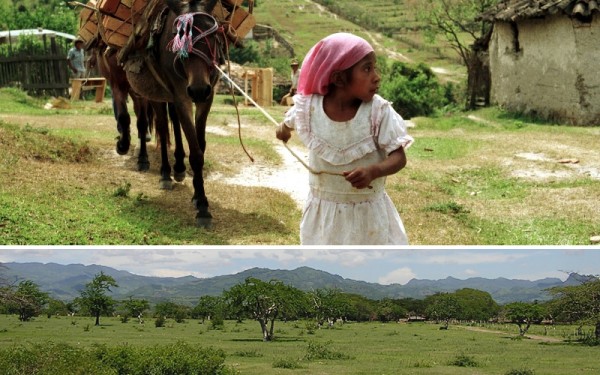 The Jicama and the chayote are delicious vegetables found all over Honduras. The chayote makes its way into soups and stews, or – like jicama – is sliced raw for refreshing slaws/salads [recipe].
Touching the Caribbean Sea and the Pacific Ocean, Honduras also has an affinity for seafood. As with Haiti, the conch soup is popular with locals and tourists alike.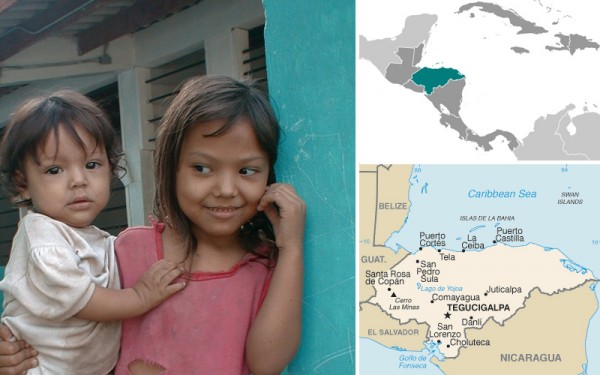 Photos: CIA World Factbook, André Perron