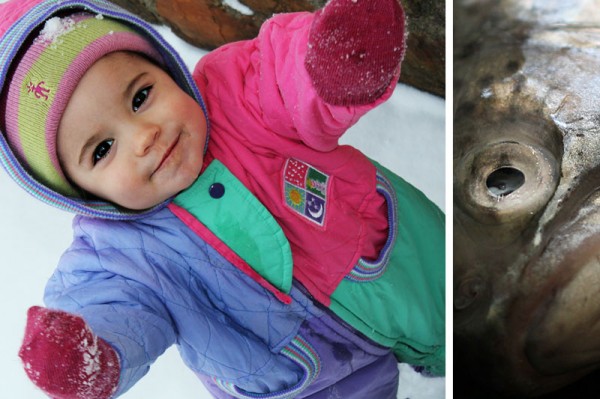 Yesterday you asked me if I was going to be cooking a monkey head. You asked because I shared a photo of a cooked monkey head with you. Totally understandable. To answer your question – there are two reasons why I will not be cooking a monkey head this week. And I think it's best I leave those reasons to your imagination.
Instead I'm cooking a whole fish and will include the whole head for authenticity purposes. As for the rest? Thankfully, Equatorial Guinea is full of all sorts of wonderful dishes, dishes whose ingredients are easily found in Tulsa, Oklahoma. Check it out… what sounds good to you?
Millet Porridge with Ginger [Recipe]
Millet flour cooked until thick with milk, fresh ginger and sugar. Finished with a dusting of cinnamon. Or sin, as mom likes to call it. Serve for breakfast.
Grilled Stuffed Trout [Recipe]
Whole trout stuffed with thinly sliced poblano, onion, and lemons – then grilled until flaky.
Hot Curried Okra from Equatorial Guinea [Recipe]
Okra cooked with curry, chili powder, and habenero pepper. Spicy and fragrant.
Peanuts & Fresh Fruit
Meals and snacks often include either peanuts or fresh fruit, both readily available in Equatorial Guinea.