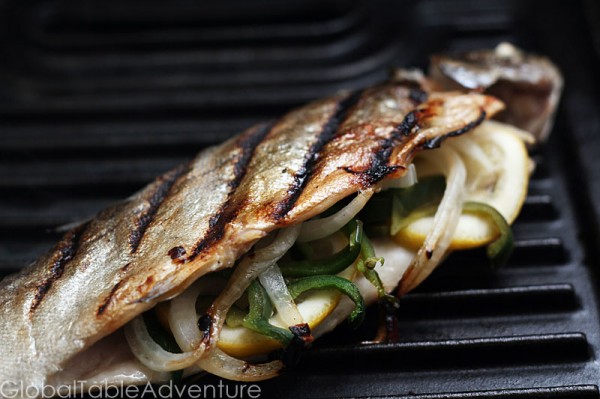 Serves 2
You've seen them at the fish market. Whole trout. Somewhat intimidating, but also intriguing.  Friends, if you've never ventured in the world of whole fish, I highly recommend it. Cooking them is beyond easy and the flavor is exceptional. Today we stuff them with peppers, onions, and fresh lemons –  flavors characteristic of Equatorial Guinea. Slightly spicy and super fresh – make this for a special occasion or just for fun.
Ingredients:
2 whole trout, cleaned
1/4 cup thinly sliced poblano
1/4 cup thinly sliced onion
4 lemon slices
salt
pepper
Method:
First things first. Light a candle. The flickering light is warm and inviting, and does a great job of eating up fish smells. I burn candles daily, fish or no fish.
Gather your ingredients and preheat the grill to medium. You won't need too much onion and pepper, unless your fish are huge.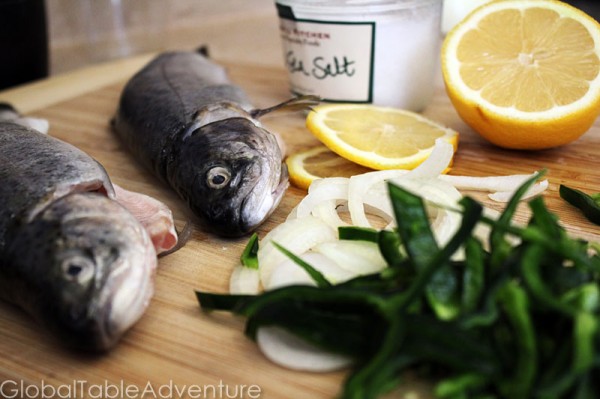 Rinse and pat dry the fish. Then season the cavity with salt and pepper – preferably fresh, coarse sea salt.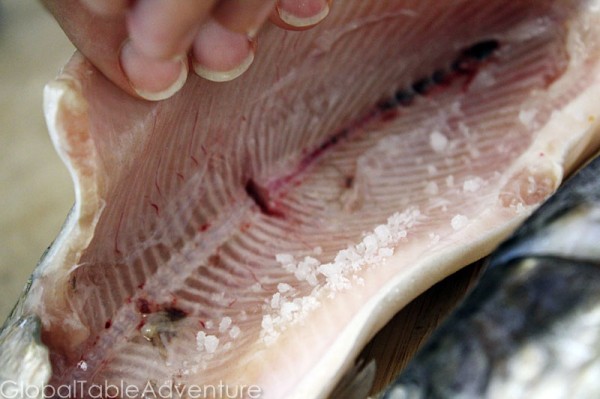 Add thinly sliced onions and poblanos… for a little heat… the thinner the better (so they actually have time to cook)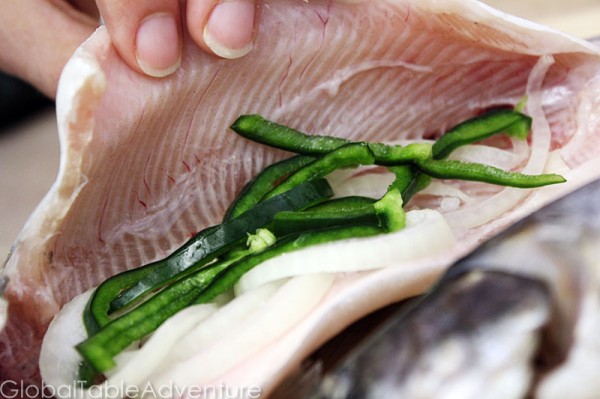 Add 2 lemon slices…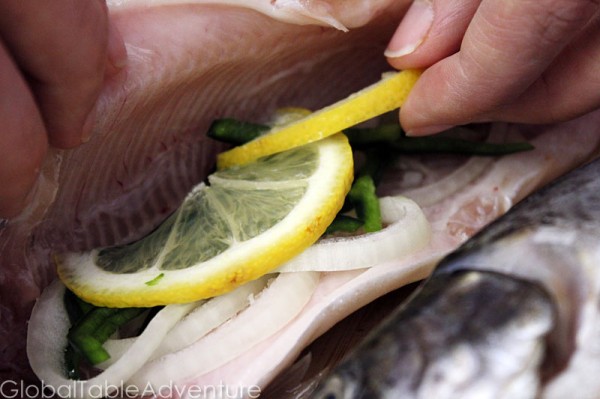 Carefully brush the preheated grill with a little oil and add the stuffed trout.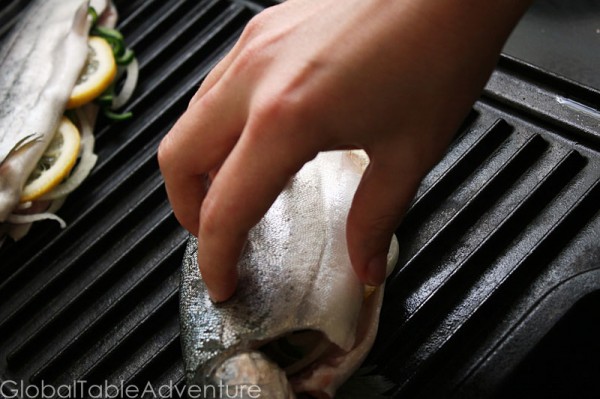 Cook each side for about six minutes…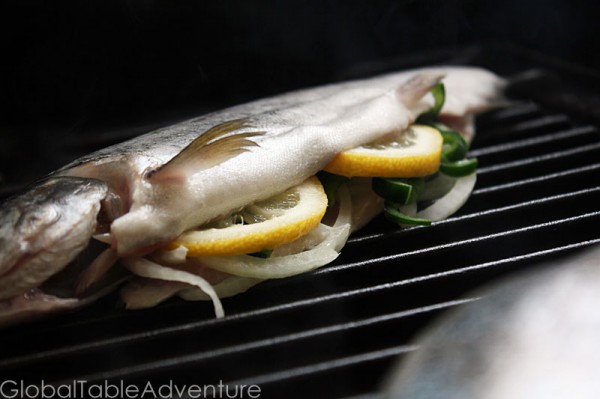 … or until opaque and flaky.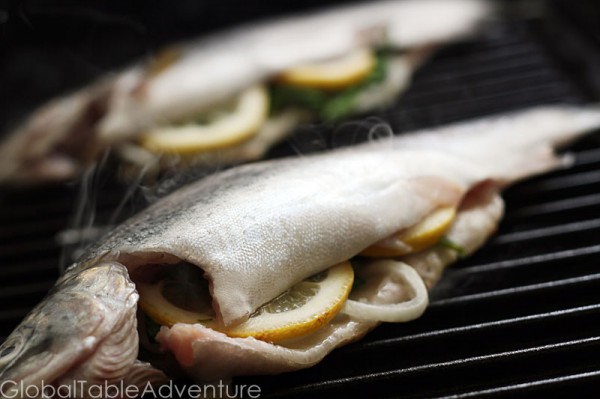 If you don't fuss with it (poke it and prod it to see if it's done) you'll get beautiful grill marks.
See?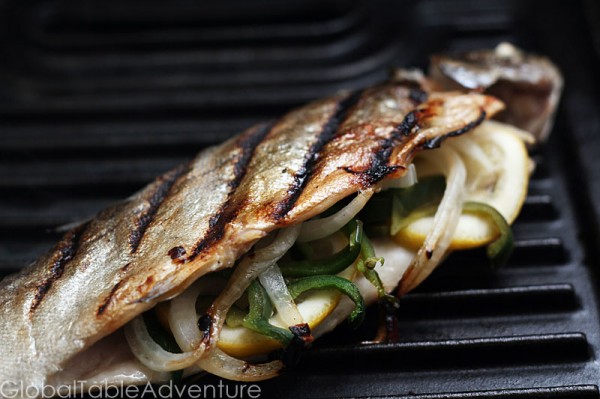 Mmm, fish and veggies … all in one! Serve with rice and a smile.
How I eat a whole fish: Peel skin back and simply eat the exposed fillet. Watch out for the bones – they're in the middle, under each fillet. Then flip the fish over and repeat. All the while, I pull out bits of filling to eat with the fish.
Have you ever eaten whole fish? How do you eat one?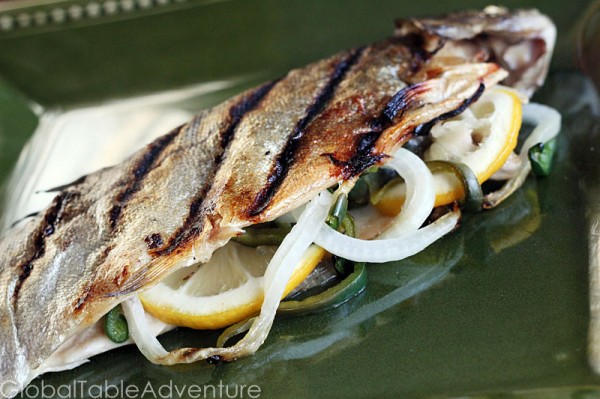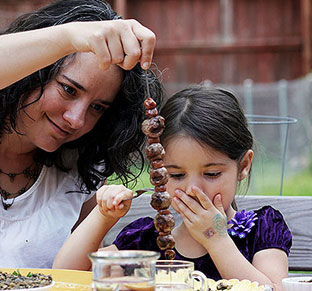 Hungry for more?
Be notified when National Geographic releases my memoir.
Simply fill in your details below.