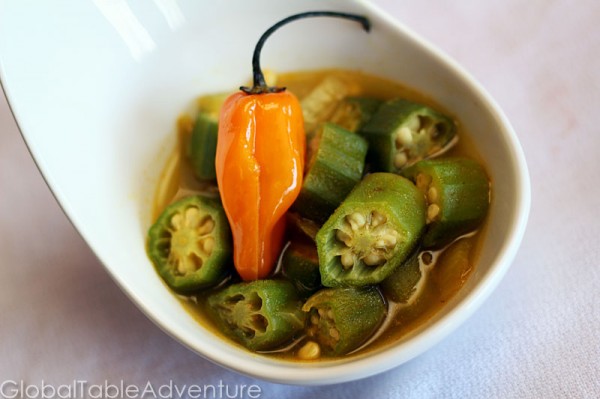 Serves 4-6
Okra amazes me. Fried, it behaves nicely. Crispy, yummy, good. When stewed okra becomes a little more… shall we say… unwieldy? Slippery? Viscous?
No matter. In Equatorial Guinea they make the best of it and turn this tricky veggie into spicy and exotic side dish with a few simple spices (and one explosive habenero pepper). I avoided fire-engine heat levels by simply splitting the habenero to let a little juice out. It was more than enough heat for me. While the okra becomes characteristically gooey, the flavor is amazing – and supposedly, one of the forerunners to southern gumbo.
Ingredients:
1 tsp red palm oil
1 onion, chopped
1 habenero pepper, slit
1 tsp curry
1/4 tsp chili powder
1 lb sliced okra
water, to cover
Method:
If you can get fresh okra, fantastic. If not, thaw a bag of okra. Meanwhile, take a stroll. Wave at your neighbors and smile so big they'll wonder what's up your sleeve.
When you get home, heat up the red palm oil in a medium pot. Add the chopped onion and habenero pepper.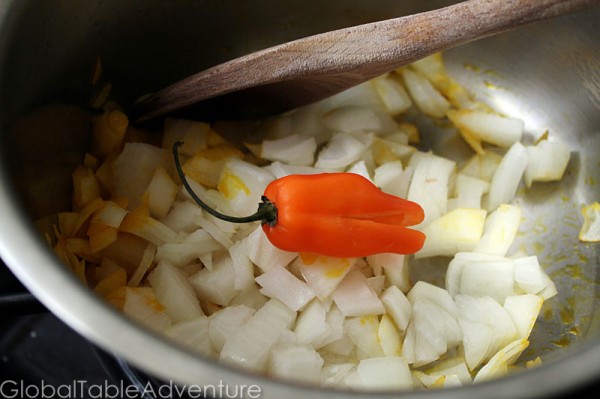 Toss in the curry and chili powder, stir, and keep on cookin'.
Whistle a little tune, it's starting to smell good in here!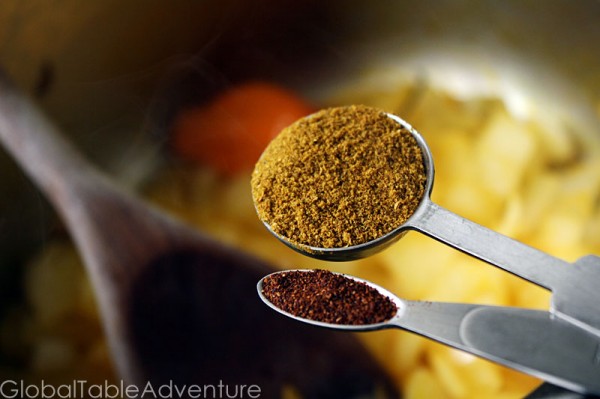 When the onions are soft and beginning to brown, add the thawed okra (mine gave off a LOT of thick juices when it thawed, I just drained them off).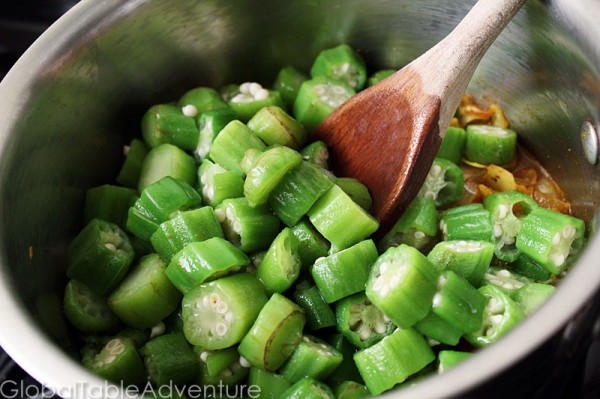 Next, splash on the water – stop when you get about an inch from the top of the okra. Season with salt and pepper.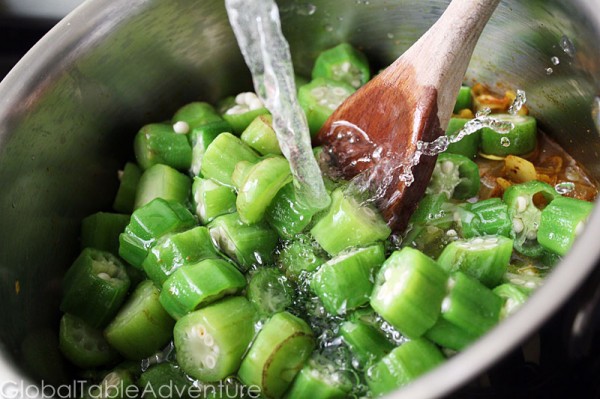 Simmer uncovered for about 15 minutes (or up to 45 minutes – which, I've heard, can cook out okra's thick ooze). The mixture will be thick and viscous (a.k.a. gooey) so serve with a slotted spoon. Also – eat with rice or other veggies to disperse some of the goo. The flavor is wonderful.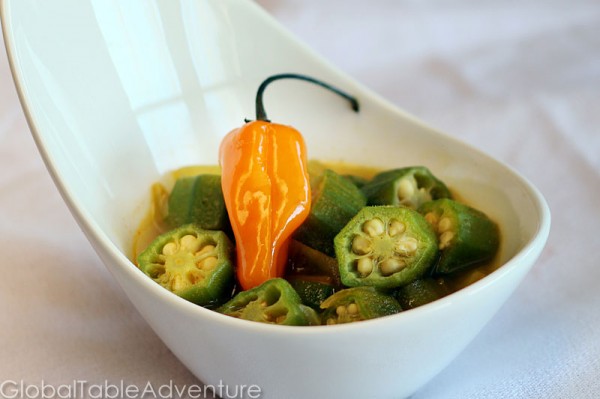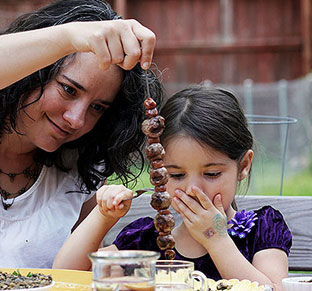 Hungry for more?
Be notified when National Geographic releases my memoir.
Simply fill in your details below.