Serves 4-8
Spicy and hearty, beef empanadas are great party food. Serve with Chimichurri dipping sauce for a garlicky kick.
Ingredients:
2 batches empanada dough
For the Filling:
1 Tbsp butter
1 onion, minced
1 1/2 Tbsp tomato paste
3 cloves garlic, crushed
1/2 tsp dried oregano
1 tsp cumin
1/4 tsp cayenne
1/2 lb ground hamburger, 85% lean
3/4 cup low sodium beef broth
1/2 cup shredded Monterey Jack
1 hard-boiled egg, chopped
1-2 green onions chopped
salt
pepper
Method:
First, prepare the empanadas dough.
For the empanadas filling:
1. Heat a large skillet over medium heat. Add butter and melt. Add onion and cook until softened and translucent. Add tomato paste, garlic, cumin, oregano, and cayenne. Stir thoroughly to combine and cook for about 2 minutes.
2. Add ground beef and cook until the seasonings mix in and meat is just cooked through. Add beef broth and simmer over low until most of the moisture evaporates and meat just looks wet.
3. Turn off heat. Stir in cheese, egg, and green onion. Cool filling in the refrigerator.
4. Meanwhile, roll out pastry dough 1/8th of an inch thick and cut out 5″ circles. When filling is cooled, add about a tablespoon to each circle. Fold circle in half and repulgue.
5. When all empanadas are shaped, preheat oven to 425F. Bake them on a lined baking sheet for 2o minutes. If you wish to freeze them, freeze them on a baking sheet, then place in bags. Bake frozen empanadas for 25-30 minutes at 425F. Serve with chimichurri dipping sauce.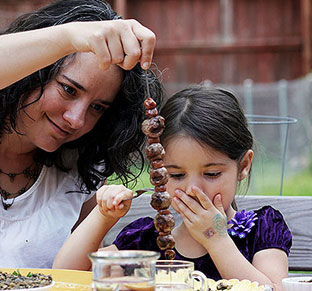 Hungry for more?
Be notified when National Geographic releases my memoir.
Simply fill in your details below.