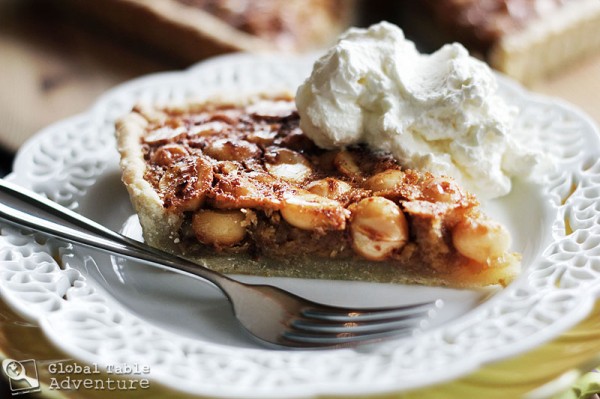 For some reason I'm having a hard time telling you about this pie. It's so familiar and yet so exotic. So comforting, yet so classy. Something so obvious and lovely, yet nothing I'd ever heard of before.
.
Think pecan pie, but more toothsome. Think honey sweetened, and coconut enriched. Think clouds of whipped cream spiked with coconut milk. Think tropical elegance.
.
I take a bite. I shut my eyes and feel a breeze. And, just like that, I'm in the Marshall Islands.
.
Like most countries in the Pacific, the Marshall Islands is known for importing much of their pantry ingredients. While Macadamia nuts aren't Marshallese per se, the rich nut goes perfectly with local coconut. Bottom line: it's one heck of a pie.
.
Note:
 I am 110 countries into this Adventure and, yet, this is the first time I've made pie. That's not to say there isn't pie all over this great big world. And I suppose the empanadas I made (both 
sweet
 and 
savory
) are a variation on the theme – after all, they are mini folded pies. But I certainly didn't expect that the easy, breezy Marshall Islands would be the country to inspire a full-on pie fest.
.
Ingredients:
.
1/4 cup shredded, unsweetened coconut
1 3/4 cups macadamia nuts, coarsely chopped
3 eggs
3/4 cup packed brown sugar
1/2 cup honey
1 Tbsp butter, melted
2 Tbsp coconut milk
Garnish:
1 cup fresh whipped cream
a few tablespoons coconut milk (fold in until you like the flavor)
Method:
.
Let's get our toes wet. Let's cook with a view. This is about right:
Now put on your happy apron  and preheat the oven to 375F. While it heats up, coarsely chop the macadamia nuts.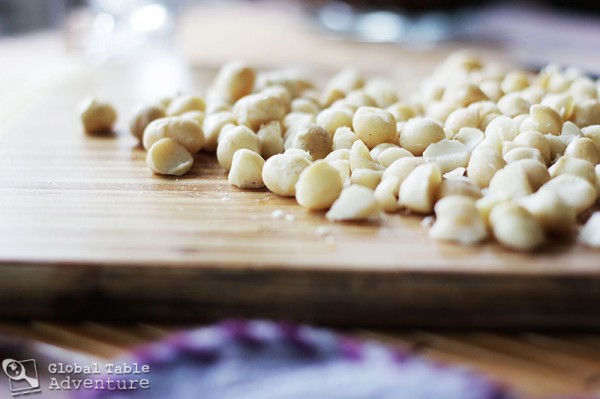 Next, fit the prepared, chilled, and rolled out 
pie dough
 into a large tart or pie pan – this one is 9×9 square.
.
Sprinkle with a snowfall of shredded coconut.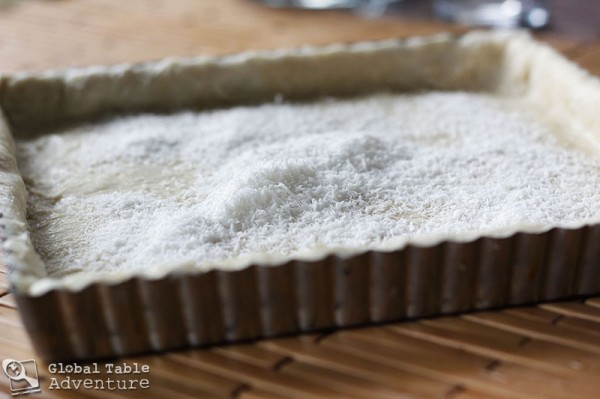 With your fingers, gently spread the coconut evenly across the tart base, then whisk together the remaining ingredients – honey, melted butter, coconut milk, brown sugar, and eggs. Fold in the mountain of macadamia nuts.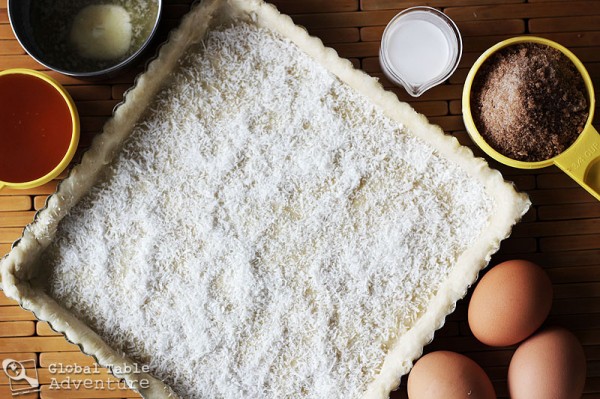 Pour the thick filling into the prepared tart pan and bake at 375F for 15 minutes. Reduce the heat to 325F and cook for another 25-35 minutes.
.
The pie will emerge all puffed up. Have no fear! It will flatten once cooled completely.
.
Meanwhile, sit at the water's edge and write those thank you note you've been meaning to write.
.
Trust me, it's worth the trouble.
.
.
When you return home, you'll find your lovely pie, as flat as can be.
.
Perfect.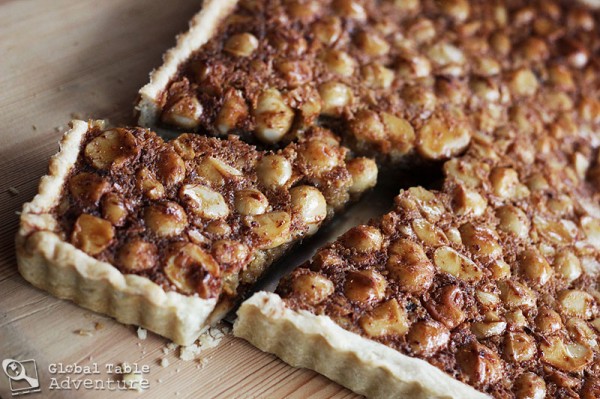 Whip heavy cream with a bit of coconut milk and serve immediately.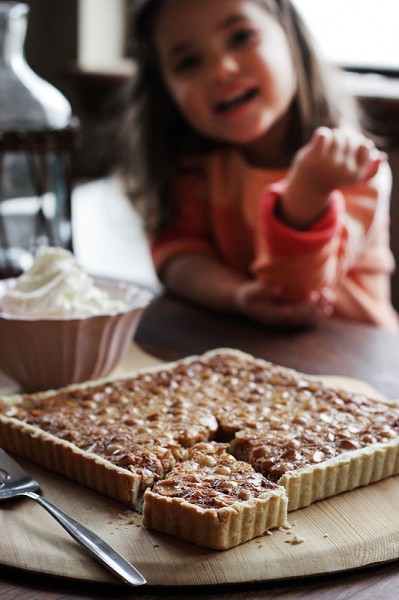 The bigger the dollop, the better. Or at least, that's what Ava tells me.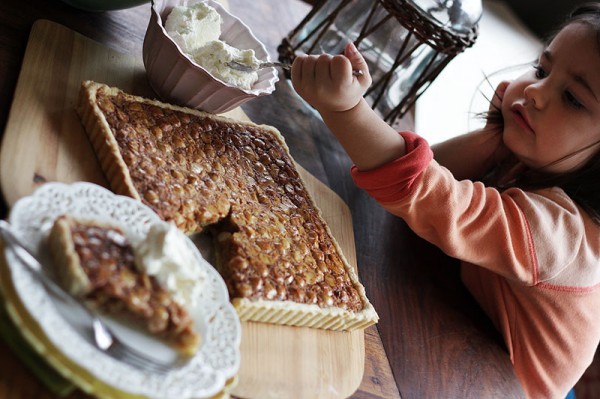 Nummy. Nummy.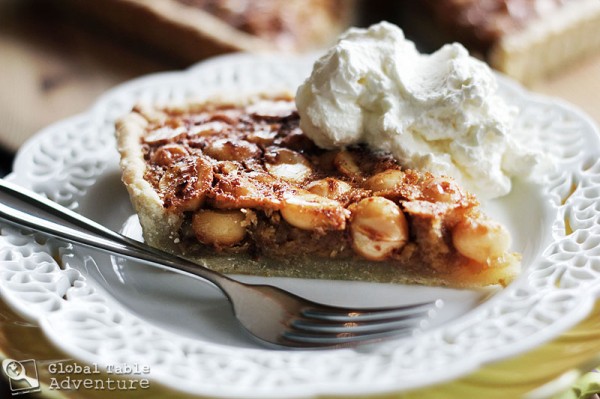 This is good eats.
Yes. For sure.
.
P.S. Make this for a friend and serve with a cup of strong coffee. You'll be glad you did.
.
P.P.S. You can serve this chilled or warm, as well. If you serve it warm, still cool the pie completely before popping back in the oven to reheat. This will ensure it sets up completely.
.
P.P.P.S. Have a loving day!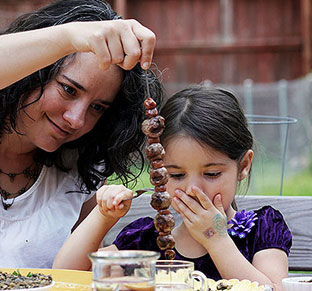 Hungry for more?
Be notified when National Geographic releases my memoir.
Simply fill in your details below.