What would you serve if a special guest was coming to your house? Someone who you desperately want to impress? I'll tell you what: serve them something simple, flavorful and – most importantly – something that practically cooks itself. You know, so you have time to brush your hair and change your clothes. Our Dominican menu is the exact menu I would suggest – after all, it was good enough to tempt the taste buds of Natalie Mikles, from a little paper that starts with Tulsa and ends with World!
NOTE: The beans and chicken, when served with a side of rice make up "La Bandera" or "The Flag," which is one of the national dishes of the Dominican Republic!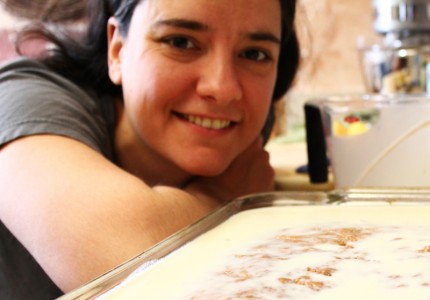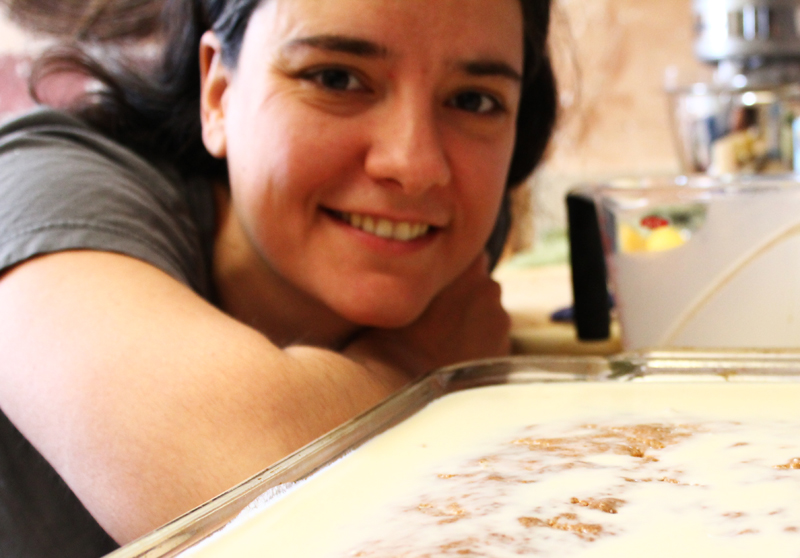 Sazon/Sofrito [Recipe]
Every cook in the Dominican Republic has a batch of Sazon or Sofrito – a traditional seasoning base – ready to go. Our version is made with peppers, cilantro, tomatoes, tomatillos, parsley, garlic, red onion, and more.
Dominican Stew Chicken (Pollo Guisado) [Recipe]
Tender chicken sautéed in a teaspoon of sugar, then slowly simmered with sofrito, lemon juice, and stock.
Stewed Kidney Beans (Habichuelas Guisadas) [Recipe]
Beans cooked with sofrito for a brothy side dish, perfect with rice.
Caribbean Tres Leches Cake [Recipe]
This popular Latino cake is thirsty – it soaks up three cups of liquid overnight! Moist, yet delicate, our version gets a Caribbean spin with a splash of coconut milk and a shot of rum.