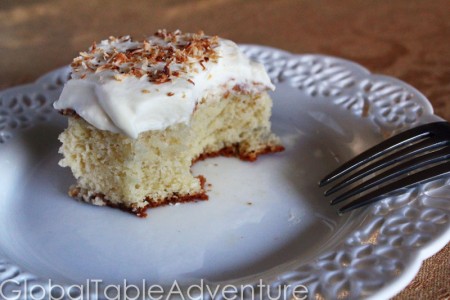 A proper Tres Leches cake is thirsty. Really thirsty. Each dry, pocket of cake crumb soaks up more milk than a stray kitten. Our version soaks up a little over 3 cups (!) of liquid as it sits in the fridge over night. While the texture is moist, a good Tres Leches cake will never be soggy or mushy. It will – against all odds – retain a discernible crumb in spite of the milk within.
NOTE: See my recipe and associated feature story about Global Table Adventure in the Tulsa World.
They probably learn about this cake in engineering school. If not, they should.
Tres Leches cakes are primarily thought of as a Latin American/Mexican dessert.
Q: What's in the three milk mixture?
A: It depends…
Traditional Central American Tres Leches Cakes:
- sweetened condensed milk
– evaporated milk
– heavy cream
Drunken Tres Leches Cakes (Pastel Borracho):
- water
– rum/brandy
– sugar
Caribbean Tres Leches Cakes:
- coconut milk
– evaporated milk
– heavy cream or sweetened condensed milk
– sometimes rum
RECIPE
Makes one 11×13 cake
Are you looking for the perfect cake for your next potluck? One that would wow even Cruella De Ville? Or what about the Grinch? I've got news – one bite of this ultra moist cake and everyone will love you. They'll feel like they're lounging on a beach as they soak up the flavors of the Caribbean  – coconut milk and rum. Try not to pass out after the first bite. It may all be gone when you wake up!
NOTES: Please do not store this cake on the counter. It must be refrigerated. While easy to make, it does need an overnight "bath" in the three milks, so plan your time accordingly. (If you are in a pinch you could soak the cake for 2 hours, but I don't recommend it. This is not enough time for the milks to evenly distribute in the crumb… It will be wetter on the bottom of the cake than it is on the top)
Ingredients:
6 eggs, separated
2 cups sugar
2 cups flour
1 Tbsp baking powder
pinch of salt
1 tsp vanilla extract
2/3 cup milk
For the milk mixture:
12 fl oz can evaporated milk (1 1/2 cups)
5.5 fl oz can coconut milk (1/2 cup)
1 cup heavy cream or sweetened condensed milk (heavy cream is mild flavored, S.C.Milk adds sweet, traditional flavor)
1 shot rum
Topping:
2 cups heavy cream
1/4 cup sugar
1/4-1/2 cup shredded coconut, toasted
or maraschino cherries
or other fruit, such as blueberries
Method:
Preheat the oven to 350F. Separate eggs into their components – sunshine balls and goop. I'm partial to the sunshine balls.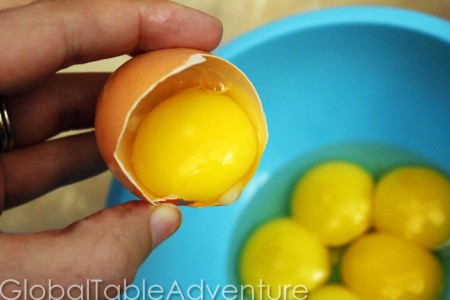 Whisk together flour, baking powder, and salt.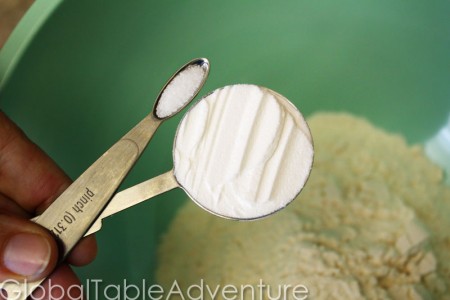 In the bowl of a standing mixer, beat egg whites on medium until soft peaks form.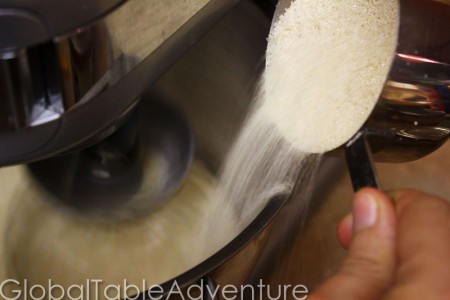 Stream in sugar until stiff peaks form. If I were a superhero, this would be my weapon: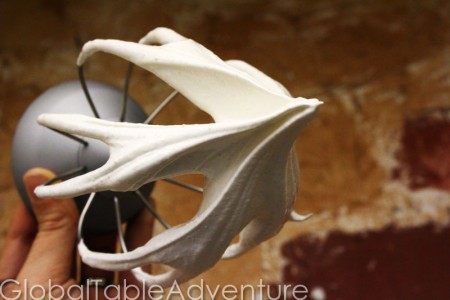 Incorporate balls of sunshine, one at a time.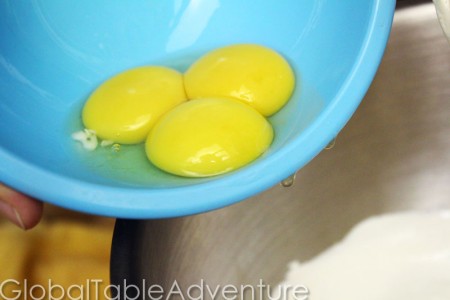 Add vanilla extract to milk.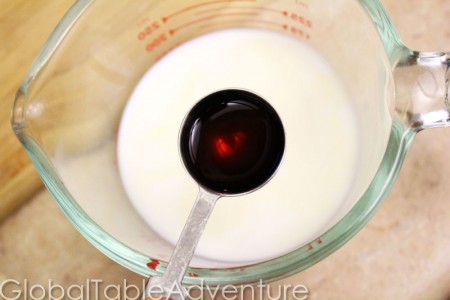 Alternate between incorporating milk mixture and flour mixture into the egg mixture, about 1/3 at a time.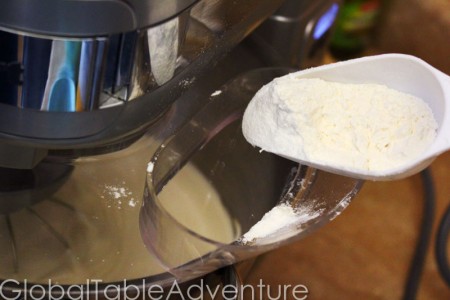 The mixer should be on lowish speeds. Scrape down the sides once or twice.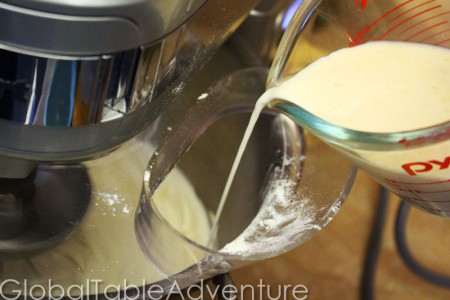 Pour into greased 11×13 baking pan.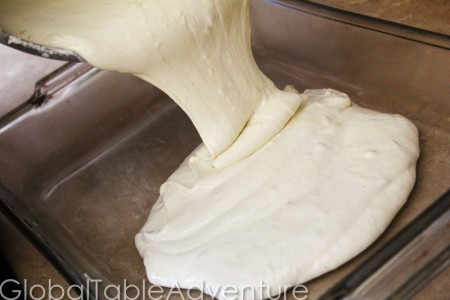 Bake for 35-40 min. Let cool for at least 30 minutes.
For the milk mixture:
In a medium bowl, whisk together the three milks and rum. Make sure you break up all the coconut milk lumps, if there are any. Lumps will not soak into cake.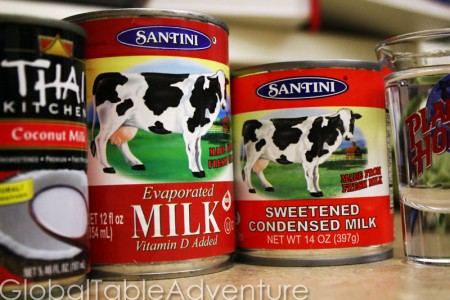 Using a fork or toothpick, prick holes all over the top of the cooled cake.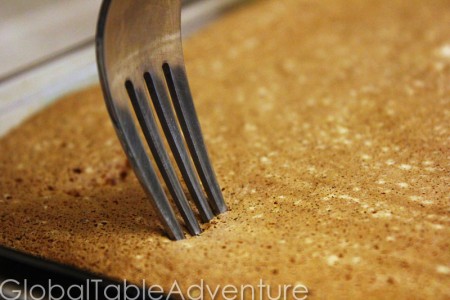 Pour milk mixture evenly across the top, cover and refrigerate for about 8 hours (you can squeak by with just 2 hours but it won't be as good).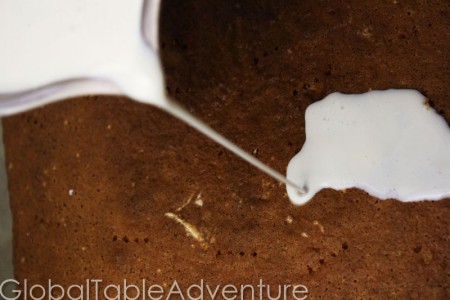 The milk will soak in overnight and virtually disappear.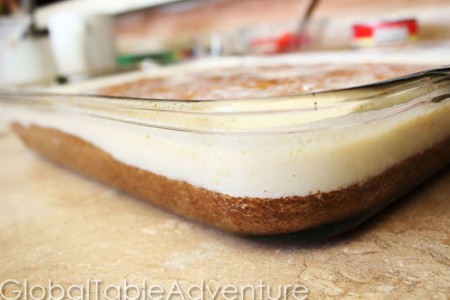 I promise.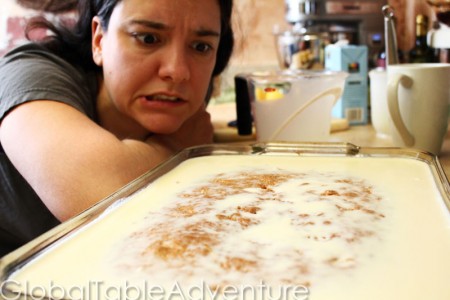 For the topping:
The next day whip up the cream with sugar until spreadable. Then smear it all over the top of the cake.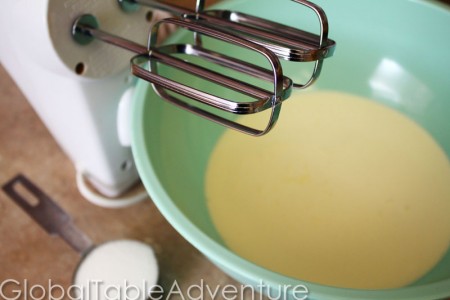 I love whipped cream. To be fair, you could also use meringue frosting which is traditional in some regions. Personally, I think the cake is sweet enough – a little whipped cream finishes it off nicely.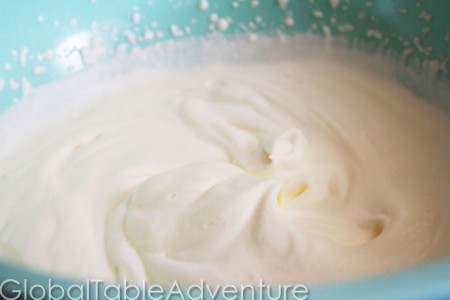 Slice and serve.
Look, all that milk soaked in! Amazing.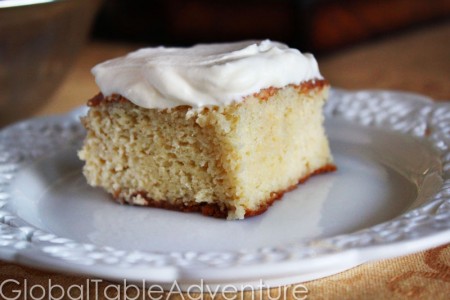 Oh, you could also top it with some fresh prettiness…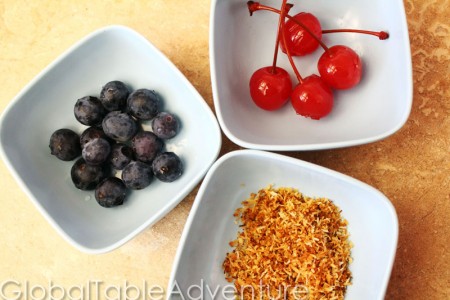 I topped my slice with toasted, shredded coconut. Then, I ate until I had coconut milk coming out of my ears. It was wonderful. I plan on doing it again, very soon.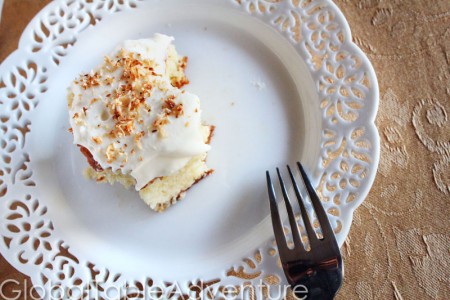 Eat immediately.
Refrigerate leftovers.
Eat leftovers for breakfast.
Burst with joy.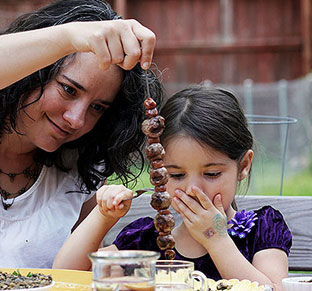 Hungry for more?
Be notified when National Geographic releases my memoir.
Simply fill in your details below.