The leaves outside my window are gold, crimson, and brown, but have yet to fall completely to the ground.  I can't believe it is already November. In the spirit of the times, I've loaded our Croatian meal with holiday foods. So… feel free to spread the table with Balkan cheer this year.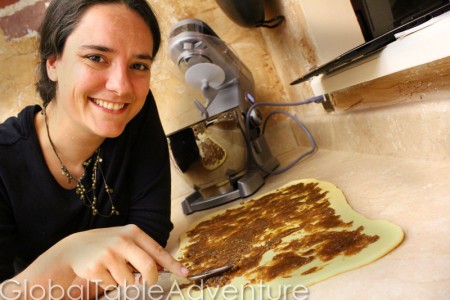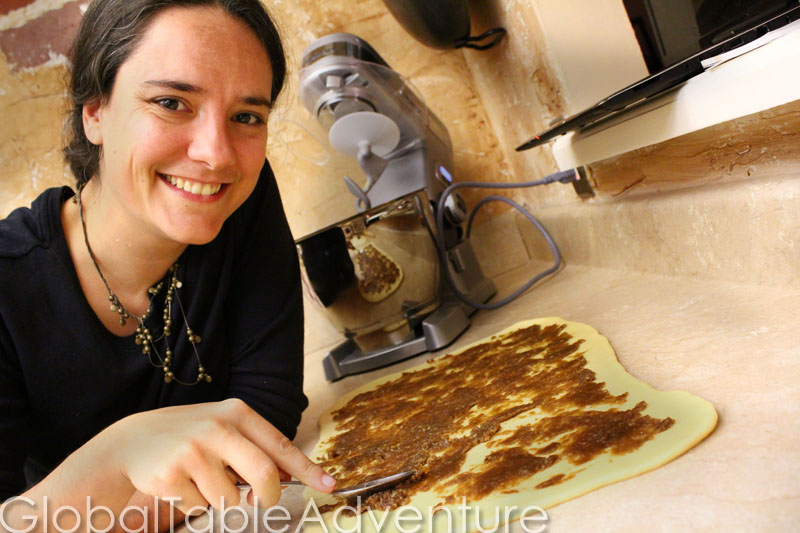 Warm Christmas Potato Salad (Seasoned Potatoes with Salt Cod) [Recipe]
Red potatoes tossed with salt cod, bacon, green onion, and a splash of fresh olive. This dish is often served at Christmastime in Croatia.
Ham and Cheese Bread (Prisnats) [Recipe]
Yeasted batter bread loaded with ham, bacon, green onions and cheese.
Croatian Holiday Nut Roll (Pavotica) [Recipe]
Fill your loaf pans with sweet, doughy Pavotica. This bread hides a lovely spiral sweetened with brown sugar, vanilla extract, cinnamon, and loads of finely crushed walnuts.
Bambus (Celebration Drink) [Recipe]
Wondering what to do with subpar wine? Have a little fun, Croatian style, and try mixing it with coca-cola. You'll be falling in line with the Croatians and many other Balkan countries.