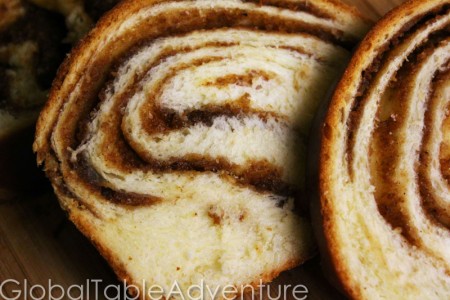 It's all in the wrist. The secret to making good Povatica, that is. This famous Croatian Holiday Nut Roll gives its maker a workout. You will be rolling, and pulling, and stretching the dough until it is thin, thin, thin.
We're talkin' paper thin, like a curtain of dough, blowing in the breeze.
I bet Croatian grandmother's everywhere compete for the most delicate, thin walled Povatica. (Note this bread is also common- under various names- in other areas, such as Poland, Austria, etc)
Unlike cinnamon buns, which ooze fluffy bready goodness as much as anything else, Povatica is all about showing off the filling, framed by delicate layers of bread.
And Povatica is worth the effort.
Here's one Croatian's description of good Povatica:
I've tasted many different versions of Povatica. Some are made with honey and tend to be heavy, others are too doughy. My grandmother's version is, to me, the perfect balance of dough and filling. Made properly (with dough stretched thin), it is delectable. My mother put together the recipe while watching my grandmother make the bread, as she cooked without recipes. I've traveled in Yugoslavia and seen a similar version of this bread in Slovenia. It was called "Potica". My grandparents came to Kansas City, KS, from a village in Croatia in the early part of the twentieth century. Grandma made this rich, rolled nut bread for holidays and other special days. She was a master at stretching the dough thin. For
weddings, women in the Croation community of Strawberry Hill gathered together and made many loaves of Povatica for the two-day celebration.

M. Matson in the "The Ellis Island Immigrant Cookbook"
The easiest way to roll dough: When you roll out the dough, make sure you take short breaks when it starts to spring back, like a rubber band. Just 30 seconds – a minute gives the gluten in the dough time to relax and will minimize your struggles. Since this recipe makes 2 loaves, you'll be able to alternate rolling and the timing will work out perfectly.
Please note the next time I make this (and, yes, there will be a next time – perhaps for Christmas morning), I will work to get the dough twice as thin as you see here.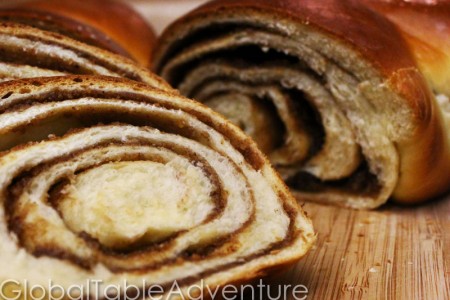 Makes 2 loafs
Ingredients:
For the bread:
2 tsp yeast
1 cup milk, room temperature/warm
1/2 cup sugar
2 eggs
1 tsp salt
1/4 cup butter, softened
4 1/2 – 5 cups of flour
For the filling:
2 cups whole walnuts
1/2 cup brown sugar
1 Tbsp butter
1 tsp cinnamon
1 tsp vanilla extract
1/8 cup milk
Method:
1. In the bowl of a standing mixer, combine milk and yeast. Let sit and froth up for about 10 minutes.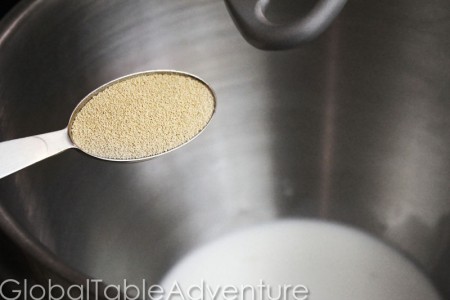 Add in sugar…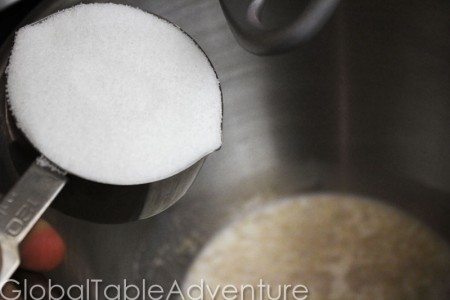 Eggs and softened butter. Both the eggs ad the butter help make this bread rich, and tender – like brioche.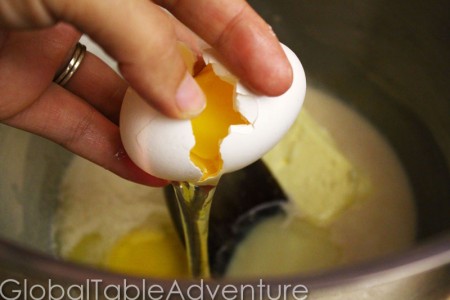 A bit of salt gives dimension. Salt is flavor jewelery. Without it, everything is okay. But with it? Stunning!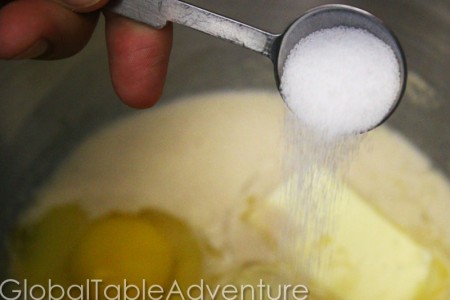 Add in flour and mix/beat with the dough hook for about 10 minutes. The dough should be soft and pull cleanly away from the sides of the bowl. It should not be sticky, nor dry.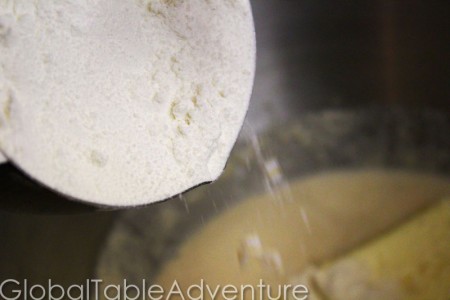 Here is mine after mixing.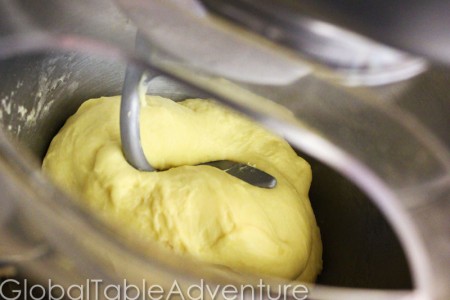 Let it rise for 1.5 hours. Be sure to cover the dough, so it won't dry out. I left mine in the mixing bowl and draped a towel over it.
Meanwhile for the filling:
Pull out your food processor and add in the walnuts,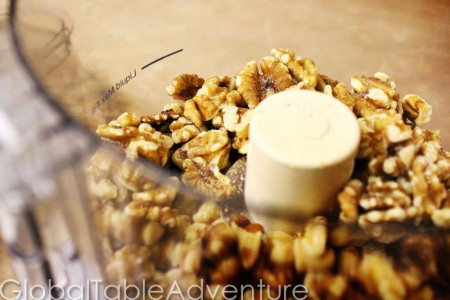 brown sugar (is there anything better in this world?)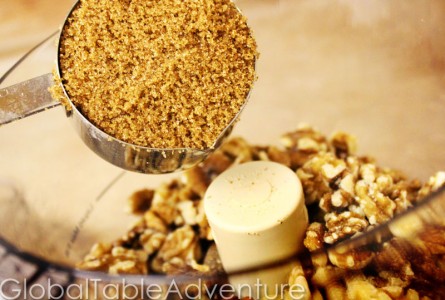 and a dab of butter and scoop of cinnamon. Oh cinnamon… you are like the holiday messenger, coming to tell me it's time to celebrate!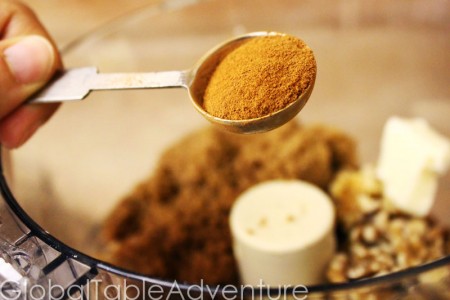 Splash in a drizzle of vanilla extract. Did you know that you can wear vanilla extract like perfume? My mom always dabs a little on her wrists when she bakes. I do the same because I value tradition and smelling like cookies.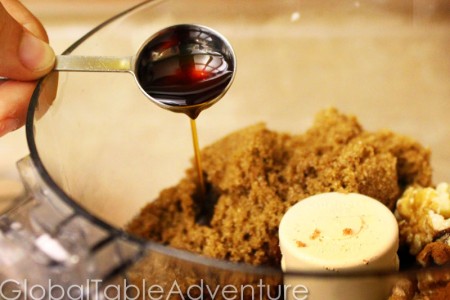 I gave everything a quick pulse and then realized – oops, need a little milk. Just enough to get this paste loose for spreading. 1/8 cup should be plenty.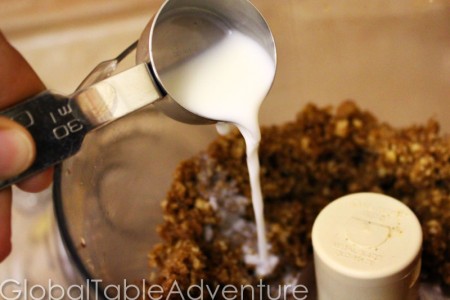 Here's my ooey gooey ball of sweet, scrumptious filling… someone pick my husband up off the floor. He just fainted.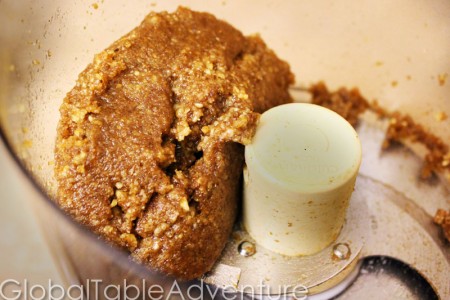 Meanwhile, our dough has been very busy. Look how beautiful! The warm milk really helps the yeast get going faster.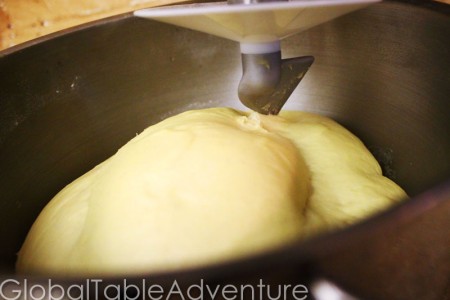 Divide the dough into 2 evenly sized sections…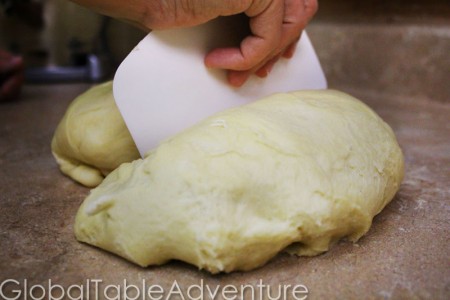 And roll them out. I am putting this in loaf pans, so the dough should be roughly the width of a loaf pan (I made mine a little too big which caused  buckling in one loaf pan). Anyway, just as thin as you can! Alas, a Croatian grandmother, I am not.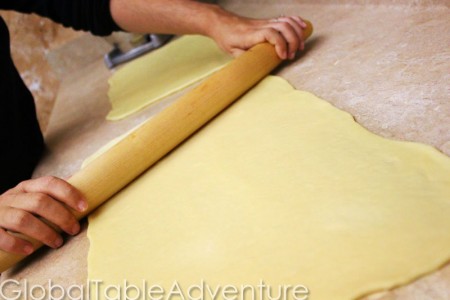 Spread on the gooey, paste-like filling. Hear your heart flutter. (PS see that pan hanging behind the mixer? Read about the time I bought it)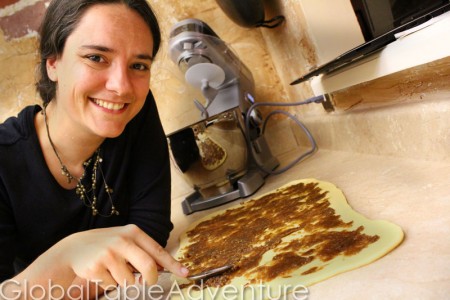 Sprinkle one Povatica with raisins, if that's how you roll.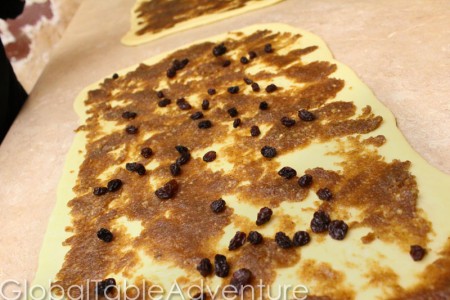 The raisins really dismayed Mr. Picky but I remained steadfast and strong.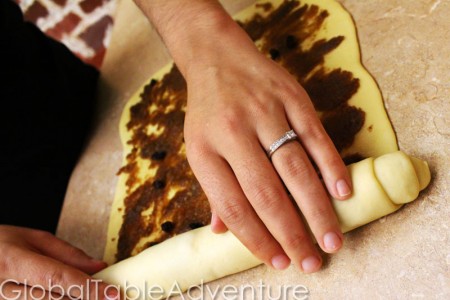 Once tightly rolled, pinch the ends so no filling oozes out.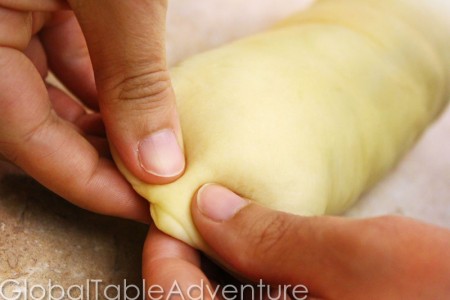 And place in an oiled loaf pan.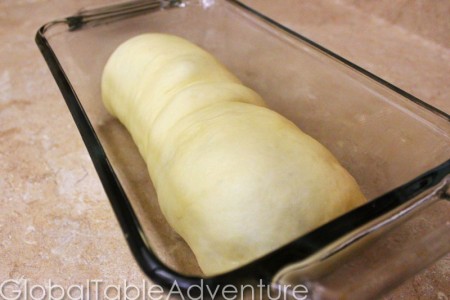 Let rest another thirty minutes to an hour. Meanwhile, preheat the oven to 350F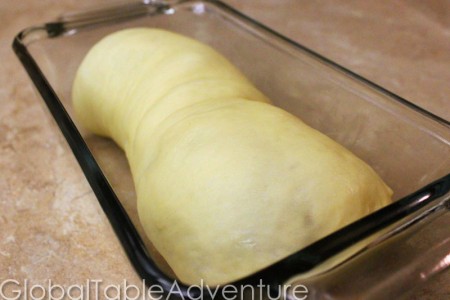 Bake 35-40 minutes, or until golden brown. While still warm, spread with butter.
You heard me.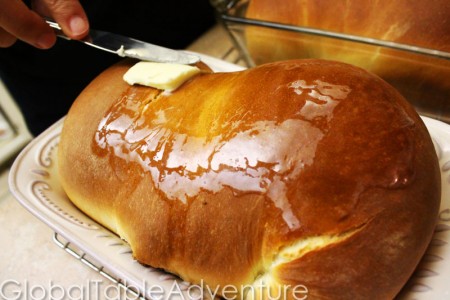 It gives the dry crust an alluring sheen, even once cool.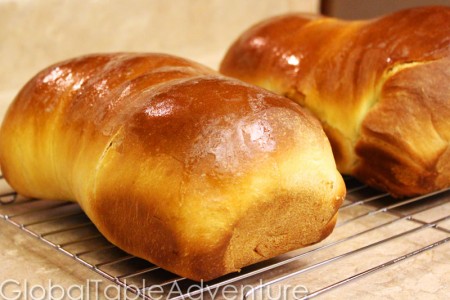 Oh heavens.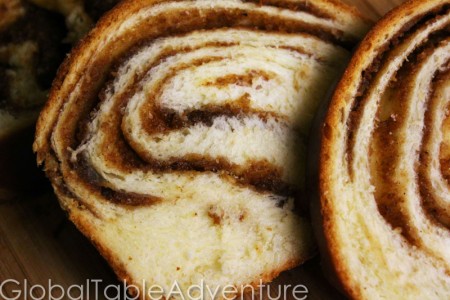 Let cool 2 hours before slicing.
Just kidding.
But try to wait at least 30 minutes, or the filling will fall apart on you.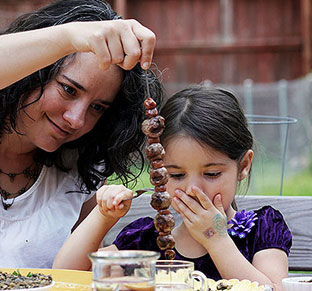 Hungry for more?
Be notified when National Geographic releases my memoir.
Simply fill in your details below.