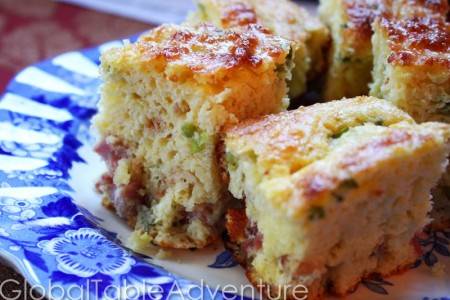 Makes one 9″ square casserole
Breakfasty, bready prisnats are great comfort food. You'll want to cut the ham smaller or add more flour so the little pieces won't sink to the bottom. Enjoy warm!
Ingredients:
8 eggs, room temperature
8 oz ham steak, cut into small cubes
4 oz bacon diced & fried
3 green onions, sliced
1 cup cottage cheese
1/2 cup whole milk, room temperature
2 cups flour (perhaps up to 2.5 cups so the ham won't sink)
2 tsp yeast
2 oz Monterey Jack cheese, cubed
Method:
Preheat the oven to 350F. Meanwhile, gather the ingredients.
Beautiful ham… but cut yours 1/2 the size of mine, so they won't sink.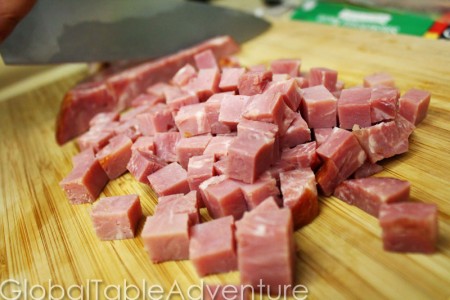 Fresh, green onions. A taste of spring, even in winter.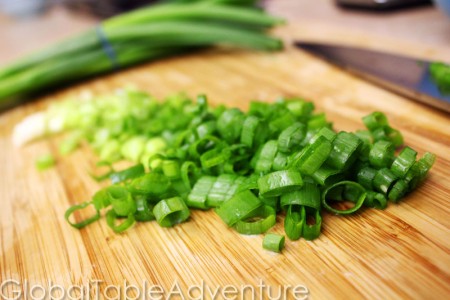 Then, crack 8 eggs into a large bowl and whisk until light and frothy.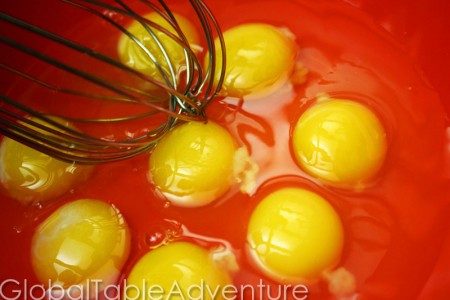 Add the milk…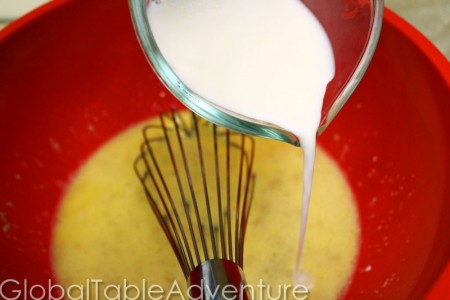 Cottage cheese… (this makes everything nice and moist)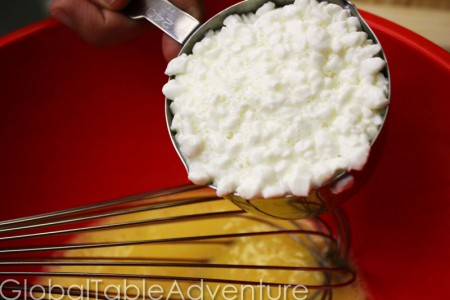 Yeast…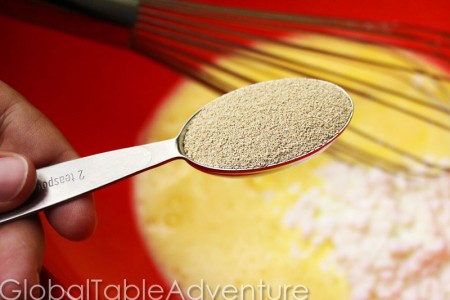 And flour…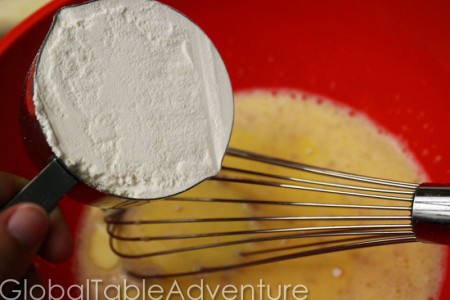 Top it off with the rest of the ingredients…bacon, ham, cheese, and green onion.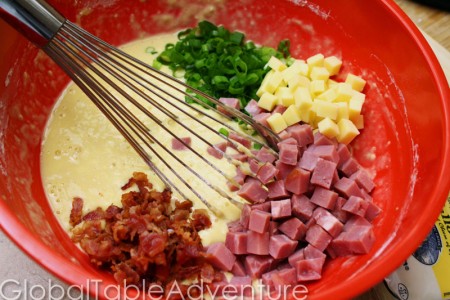 Pull out the whisk and put in a wooden spoon. Stir like mad… or until everything is combined. Like I said, cut your ham smaller and/or add a bit more flour so the ham doesn't sink (but still maintaining a "batter" of sorts). Sinking ham makes me sad.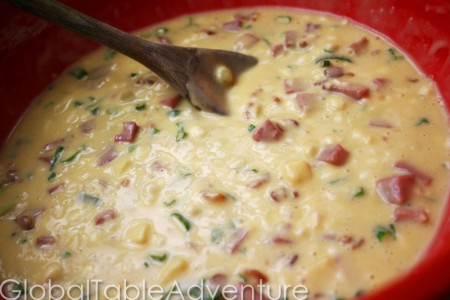 Pour into a buttered and floured casserole. About 9″ square.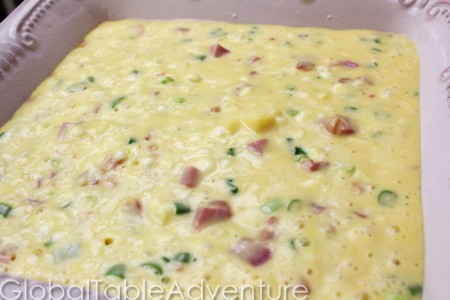 Bake for about an hour, or until golden brown and an inserted toothpick comes out clean.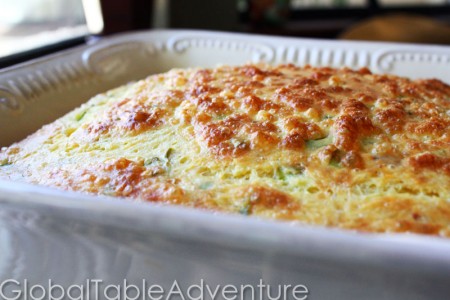 Let cool about thirty minutes, then slice into squares.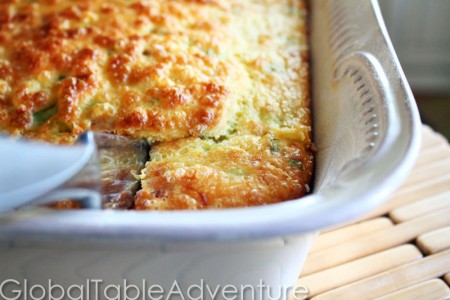 Serve as nibbles at any buffet or potluck. Oh, and definitely serve it warm.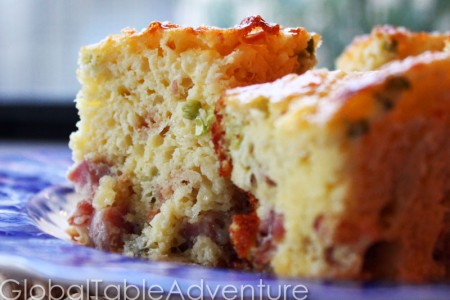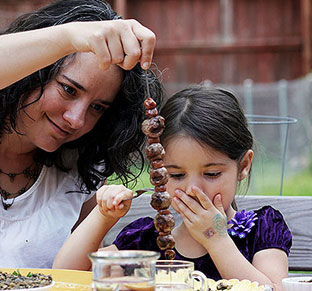 Hungry for more?
Be notified when National Geographic releases my memoir.
Simply fill in your details below.