Costa Rican food is warm, comforting and upbeat (yes, food can be upbeat – just ask a juicy, lime-green lime). Thank goodness, because I need some happy comfort! You see, I'm nervous – since we won't be moving into a shiny new-to-us home, we're polishing up our current residence (and cooking around the mess).
First step? Painting my dark wood cabinets (in my dungeon kitchen) a pretty white color. I'm hoping "pretty" and "white" will erase the "dark" and "dungeon" effect. I will also have you know I am not painting them myself. In all honesty, I'm not allowed to do projects that involve "coloring within the lines." I'm too messy. I think it's because my mom forbid coloring books when I was little (she said the lines wreck kids' creativity). Let's just say I'm really "creative."
Have you ever done a kitchen remodel of any sort? Was it worth it? Or would you rather just eat Costa Rican food?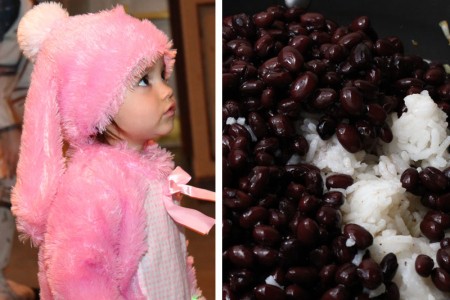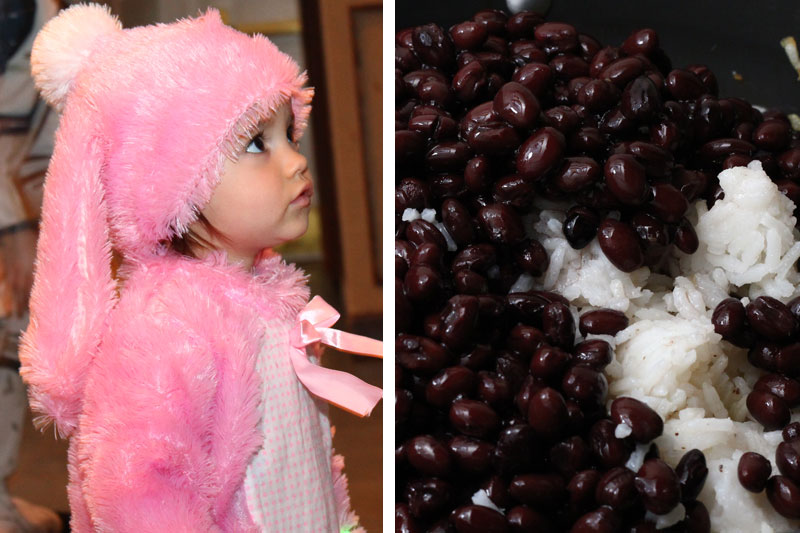 Heart of Palm Salad (Palmitos) [Recipe]
Heart of Palm tossed with romaine lettuce, sweet peppers, and tomatoes. A squeeze of lime juice and a drizzle of olive oil over the top is the traditional way to dress this salad.
Costa Rican Potatoes with Corn Tortilla (Gallitos de Papa) [Recipe]
Potatoes fried with paprika and garlic, then heaped in a soft corn tortilla.
Beans and Rice (Gallo Pinto) [Recipe]
Black beans and rice come together with a splash of Worcestershire sauce in this popular Costa Rican dish.
Caramel Milk Candies (Dulce de Leche Candy) [Recipe]
Sweetened Condensed milk is cooked all day to make this toffee-like candy. Just in time for Halloween!