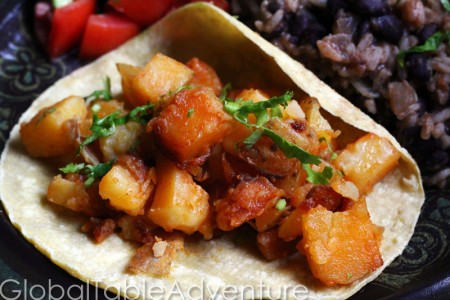 Serves 2-4
Gallitos de Papa uses simple seasonings for big flavor. The smoky paprika and garlic go a long way to wake the humble potato up. An especially great breakfast/brunch dish, this Costa Rican favorite is perfect for serving with eggs.  Traditionally served in corn tortillas – feel free to moisten with fresh salsa or sour cream.
Ingredients:
4 small potatoes, cubed
1/8 cup olive oil
4 cloves garlic, crushed
1 tsp paprika
1 tsp sugar
1 tsp salt
water (optional)
chopped cilantro, for garnish
Serve with Corn Tortillas
Method:
Add the oil to a wide skillet and heat over medium. The entire 1/8 cup is necessary to keep the potatoes from sticking. Sometimes our waists have to sacrifice for the good of mankind. Or for functionality and flavor. You'll thank me later.
When hot, add garlic and cook for a minute. And, when I say a minute, I really mean until fragrant. This could take as little as ten seconds.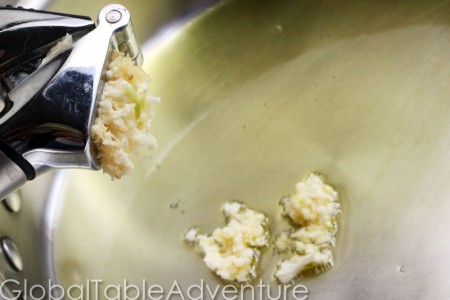 Yikes. I almost cooked mine too long.  See? Garlic cooks very fast – you have to watch it every second.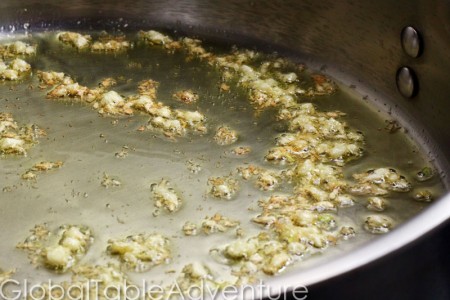 Nevermind, let's not dwell in the past. Pile on the potatoes.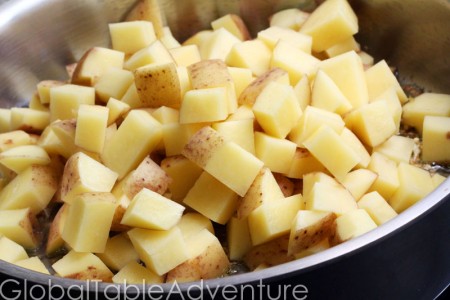 And begin seasoning. First, the brilliant red, smoky paprika.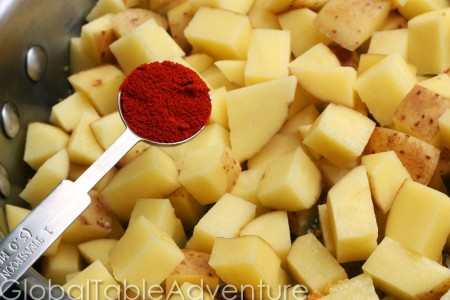 Then the salt. Mr. Picky would have tripled the amount I added. He loves salt. I think it may have addled his brain. Addled. What does that even mean?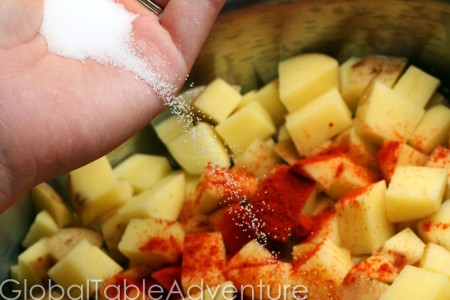 Finally, sugar. Trust me on this – sugar won't make the potatoes obviously sweet. Instead, it gives the potatoes that lovely "Je ne sais quoi," that … "it factor" … that craveable goodness. Simply put, it makes the potatoes taste like "good." You'll love it.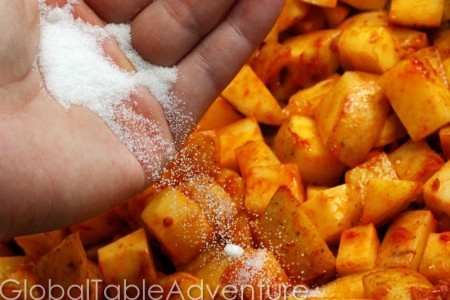 Cover and cook for 15-20 minutes, 0r until all potatoes are cooked through. They'll pretty much steam themselves.
Stir 2-3 times while cooking. There will be some mildly crusty browned bits but, in general not much will stick to your pan (as long as you use enough oil). If you feel that things are getting too sticky for your taste, add a bit of water to loosen things up. But I dare you not to.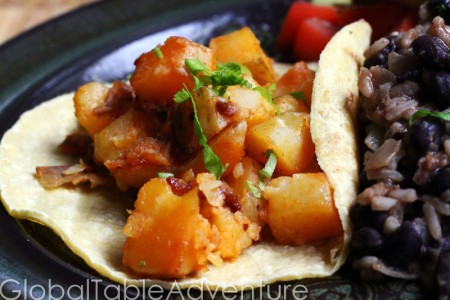 Serve in corn tortillas with salsa and sour cream, and enjoy with several skinny friends.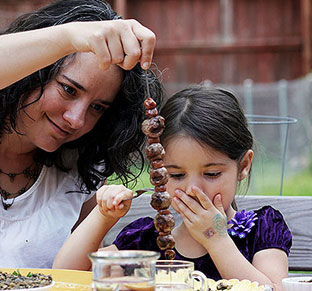 Hungry for more?
Be notified when National Geographic releases my memoir.
Simply fill in your details below.