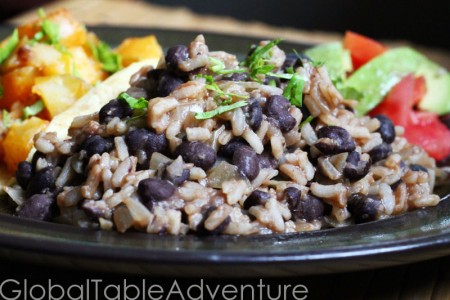 Gallo Pinto is enjoyed by Costa Ricans year-round, for breakfast, lunch, or dinner. The beans and rice are mildly seasoned, however the Worcestershire sauce gives the dish an unusual kick.
Ingredients:
2 1/2 cups leftover, cooked white rice
2 cans black beans, drained and rinsed
1 onion, chopped
4 cloves of garlic, crushed
oil
1/2 tsp paprika
1/8 cup Worcestershire sauce
1 cup broth or water
salt and pepper
Method:
Heat oil over medium heat. Add onion. After just a moment, the entire house will smell like "good."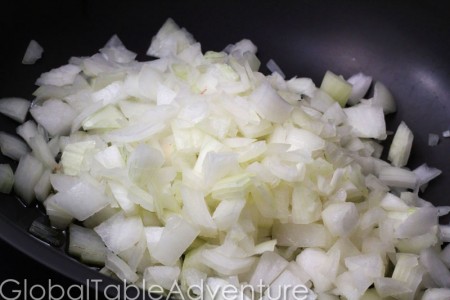 Now we're cookin'! Add the garlic…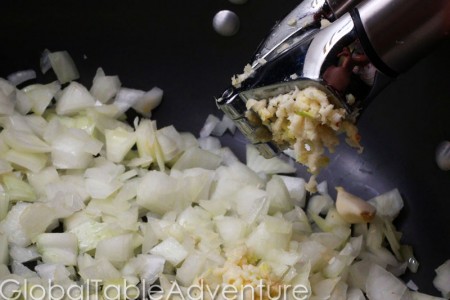 … and cook until onion is soft and turning slightly golden – or however you like to eat it. I prefer not to have any crunch in mine.
Then, add in the paprika.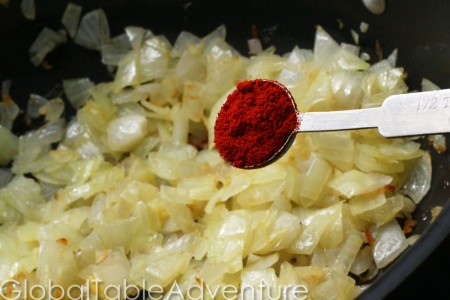 And leftover rice. I love re-purposing food… making my dollar stretch over several meals.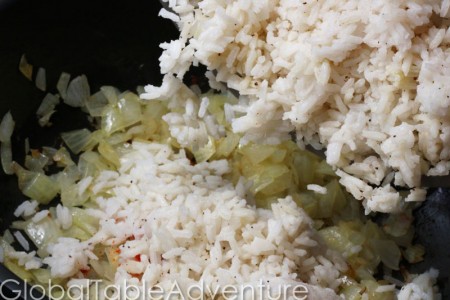 Pile on the beans. I used canned beans for simplicity and speed.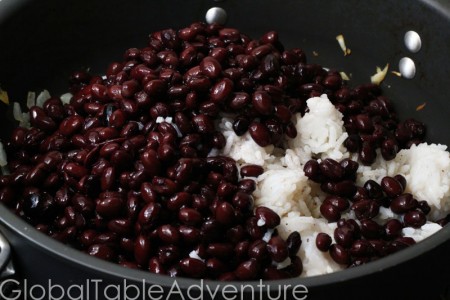 Next, a little Costa Rican flavor – sprinkle in the Worcestershire sauce. (And don't forget the salt and pepper)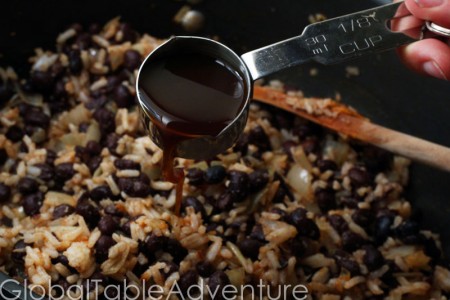 Add in water to help mix everything together.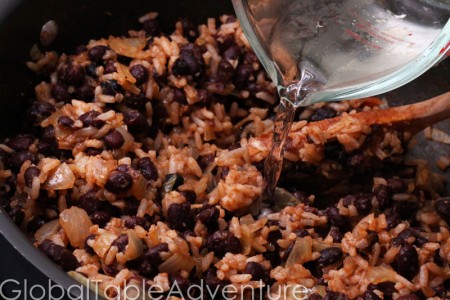 Heat for a few minutes, until all the ingredients are warmed through. Do like the Costa Ricans and serve with eggs … any which way you like them. My favorite ways are over easy, poached, and scrambled.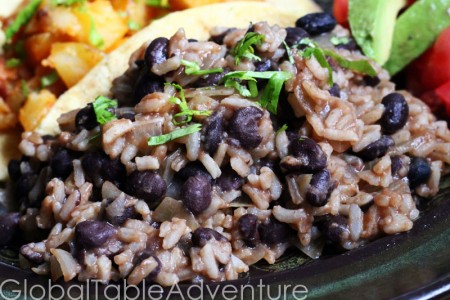 What about you? How do you like your eggs?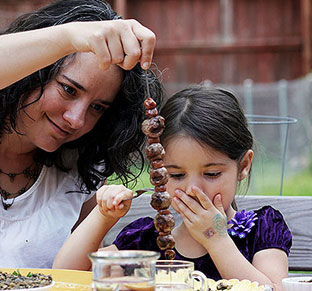 Hungry for more?
Be notified when National Geographic releases my memoir.
Simply fill in your details below.