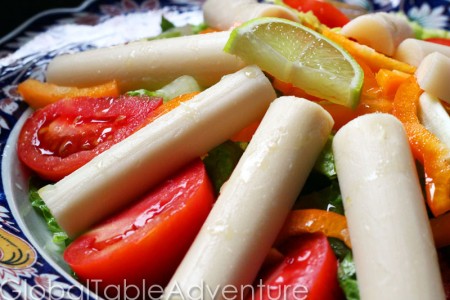 Serves 4
This beautiful arranged salad is perfect for a family-style dinner party. You could also make individual portions. However, if all this seems like too much muss and fuss, feel free to chop and toss, without taking time to do the careful arrangement. Everything will still taste wonderful. Promise.
Ingredients:
1 head romaine, sliced
1 tomato, sliced into wedges
1 orange pepper, sliced thinly
1 jar heart of palm, each one sliced in half lenthwise
1/2-1 lime, juiced
olive oil, to taste
Method:
Get yourself a beautiful platter.
Pile it high with crunchy, crispy, lovely romaine.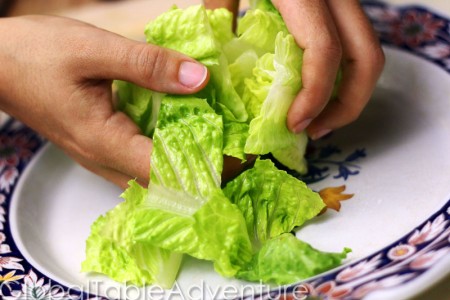 Add tomatoes in a circle, around the outside.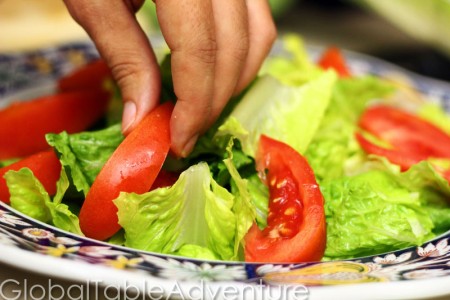 Sprinkle the peppers over the top, towards the center. We're making a masterpiece here.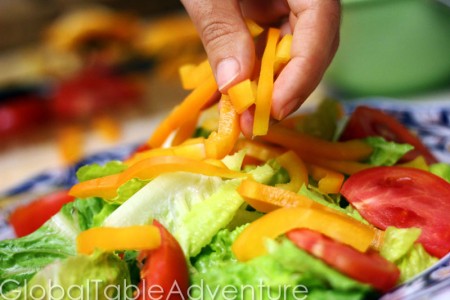 Slice up your heart of palm. Not your heart.
Here's what they look like… they come whole, as you see on the left. I sliced them lengthwise, as you see on the right.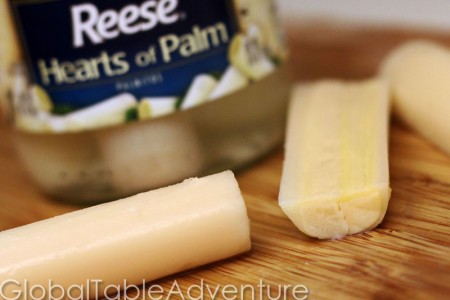 They taste vaguely like artichoke hearts, but crunchier.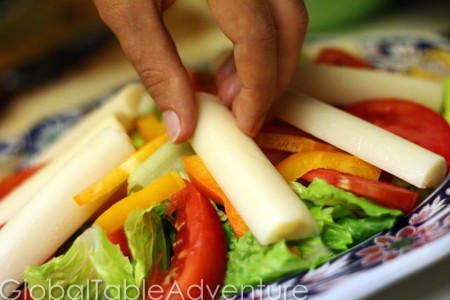 Squeeze fresh lime juice over the whole salad.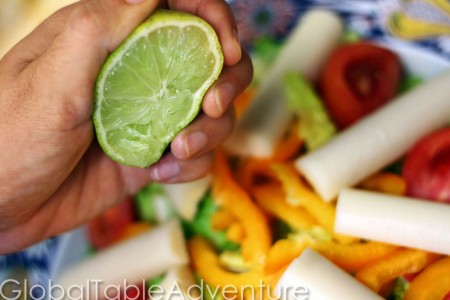 And anoint with a happy drizzle of olive oil.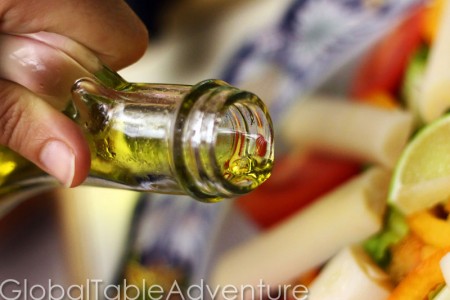 Serve cool.. to cool people. Perhaps Costa Ricans.
After all, it is beautiful from far away…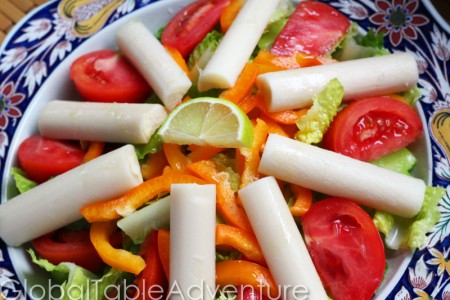 and up close…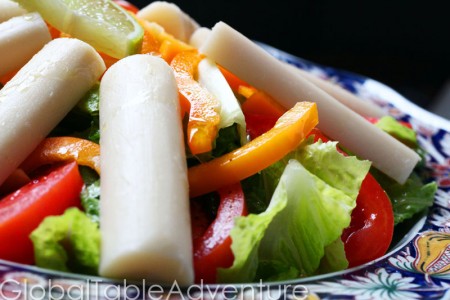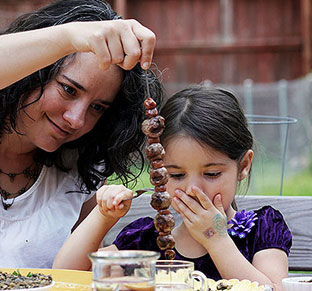 Hungry for more?
Be notified when National Geographic releases my memoir.
Simply fill in your details below.