Brazilians are a beautiful, proud, and fun-loving people who would rather have sand beneath their feet than snow any day of the week. Our first two Global Table dishes capture the spirit of Brazil – wholesome and strong. The second two dishes reflect the heart of Brazil – sweet and smooth. Make one of these dishes, shut your eyes, and pretend you're in the Brazilian sunshine!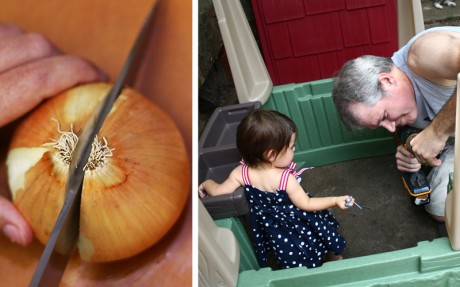 Black Beans with Assorted Meats (feijoada completa) [Recipe]
Black beans simmered slowly with tender ribs, tangy chorizo, and smoked pork shank. Variations on feijoada abound and, in this recipe, we make several suggestions for authentic versions.
Sauteed Red Kale [Recipe]
Bitter kale cooked in a little olive oil, with a splash of vinegar.
Brazilian Iced Mocha-Cola [Recipe]
Cool down with a jolt of chocolate milk, double-strength coffee, and cola.
Romeo and Juliet (Romeu e Julieta) [Recipe]
Slices of sweet guava paste layered with soft, creamy white cheese – hauntingly romantic.