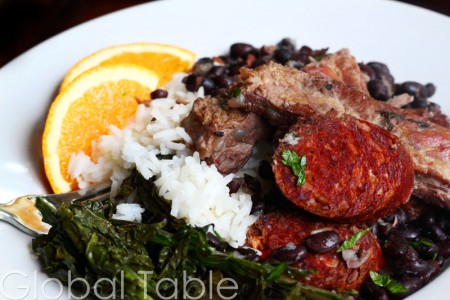 Feijoada is Brazil's stew of choice for lazy Saturdays and potluck Sundays. At it's absolute best, Feijoada is a massive pool of black beans piled high with a glorious assortment of meat. One plateful will provide enough slow-burning energy for a marathon, although you won't be able to run after eating it! This is definitely a meal for elastic pants.
Originally, Feijoada was made with pig ears, tails, and feet. Today, this hearty dish is typically made with dried beef (carne seca) and pork meats – usually sausages, like paio, and ribs. According to my Brazilian classmate from high school, "cow tongue is also super popular (and yummy)." Like chili in the USA or Beef Bourguignon in France, there are as many recipes as there are mammas (and papas) cooking.
Serve Feijoada with farofa (manioc flour pan-toasted in butter), sweet orange slices, and white rice. Sauteed kale is a popular side dish too. Although this green is bitter, you'll be glad you made it because feijoada sends diners begging for veggies to balance out the beans and meat.
Although I was unable to obtain all of the proper ingredients, I gave it my Girl Scout best and believe this version to be a tasty approximation.  I just wish I could travel to Brazil to try the real thing
Serves 6
Ingredients:
1 rack pork ribs (about 2 lbs)
2 paio sausage (I had to use cured chorizo sausage- 1 large)
1 pork shank bone, smoked (about 1 lb)
Some carne seca, if you can find it.
Oil
Salt
Pepper
1 lb dried black beans, soaked according to package instructions
2 slices bacon, chopped
1 large onion, chopped
5 garlic cloves, halved
water to cover beans
Method
1. Preheat oven to 450F. Place ribs, sausage, and shank bone on a baking sheet. Rub with oil, salt, and pepper. Roast in oven until browned, about 40 minutes. Cut up meat (make coins with sausages and separate out each rib)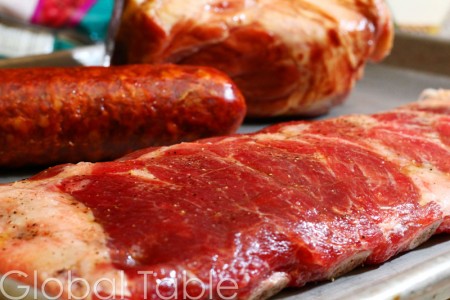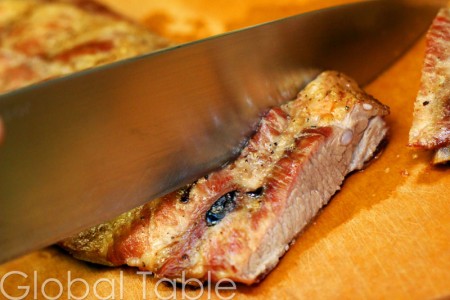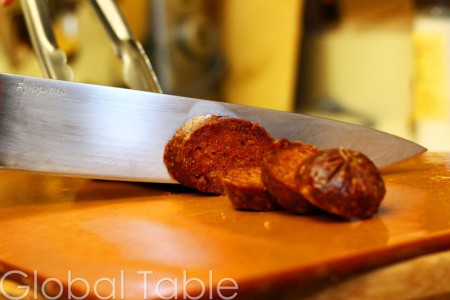 2. Add bacon to a large pot and brown over medium heat. Add onion and garlic. Cook until fragrant and soft.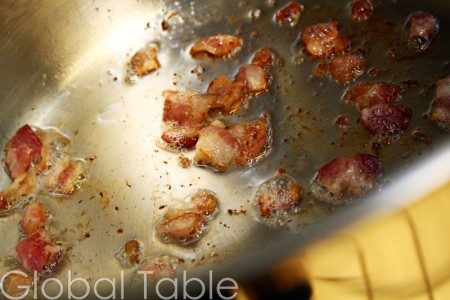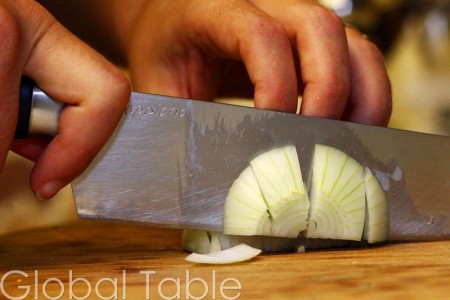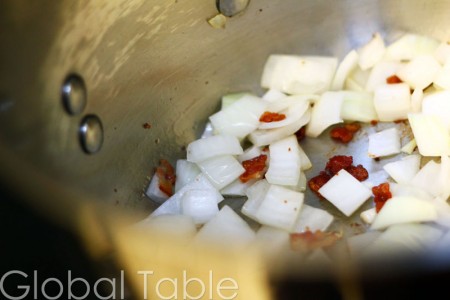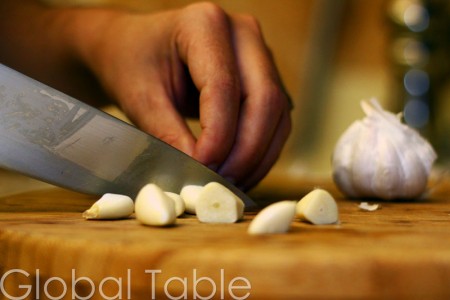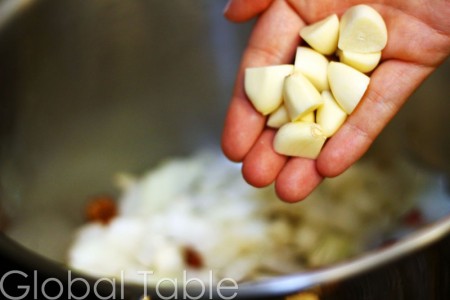 3. Add meat to pot. Add beans.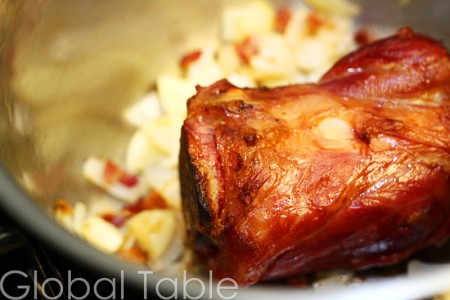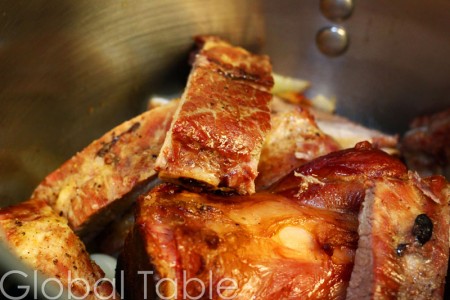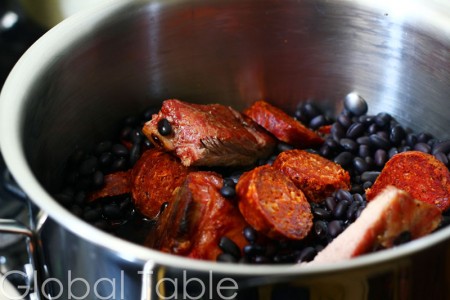 Add enough water to cover the beans (but not necessarily the meat – I did this and it was way too much water. You can always add more if you need to)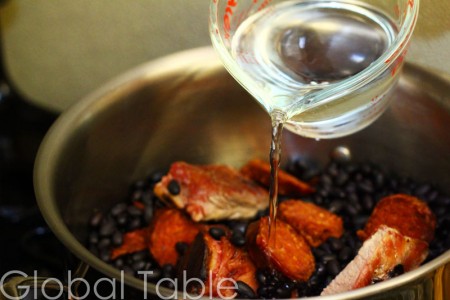 4. Simmer about 2 hours, or until all ingredients are cooked and soft. Skim the yucky fat and froth every once in a while.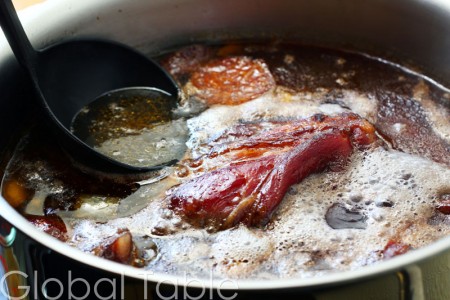 Serve immediately (although I found this to be better the next day)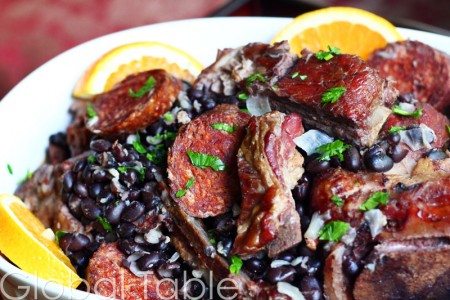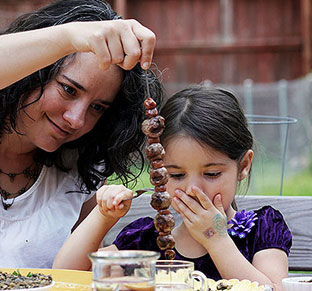 Hungry for more?
Be notified when National Geographic releases my memoir.
Simply fill in your details below.