Yet another week of agonizing menu choices. There is just too much good food in this world. 🙂 After much deliberation, here's how this week's Global Table will celebrate the flavors of Bosnia & Herzegovina: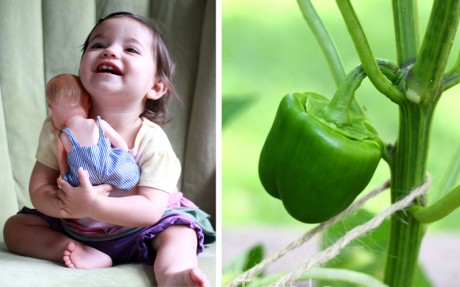 Chopped Salad (Sopska Salata) [Recipe]
Fresh tomato, green pepper, red onion, and feta cheese, topped with a sprinkle of chopped parsley, red wine vinegar, and olive oil.
Finger Sausages (Cevapi) [Recipe]
Cevapi is popular street-food in Bosnia and Herzegovina. The small, grilled sausages are made from a blend of beef, lamb, and sometimes pork. Enjoy with doughy Somun (thick pita-style bread) and white onion.
Balkan Baked Beans (Prebranac) [Recipe]
Prebranac is an easy, addictive side dish made with white kidney beans, caramelized onion, garlic, and loads of paprika.
Bosnian Coffee (Bosanska Kafa) [Recipe]
Bosnian coffee is made from a superfine grind, but don't be fooled. This strong drink has kick!
NOTE: Special thanks to Deanna, one of our readers who spent every summer in Bosnia as a child. She volunteered to teach me what she knew about Bosnia and Herzegovina. I probably should have warned Deanna that she'd have to answer a million questions via email! Nonetheless, she did a great job. I can't thank her enough. Her first-hand experience made the learning experience that much richer.
Speaking of learning – I want to share a bit of corny love… Thanks to you, Global Table now has visitors from each continent except Antarctica (anyone know any penguins who can change that? 😉 ). Just this last week we welcomed readers from 58 countries (with Facebook fans in 20).  Awesome! I love learning from all of you. Your food is why I am here! Remember, I'm just a mom trying to learn what I can about this wonderful world and eat well. xo