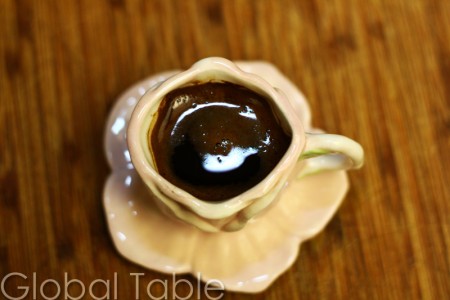 Good morning! Let's wake up, Bosnian style, and sip a shot of robust, Bosnian coffee.
What is Bosnian Coffee?
When someone says they had Bosnian coffee, they are referring to the method of preparation. This method (also referred to as Turkish coffee) is used all over the Middle East, the Balkans, and North Africa. Although there are many steps, each one is critical to making a good cup. And by good cup I mean a GOOD cup. The effort is worth it!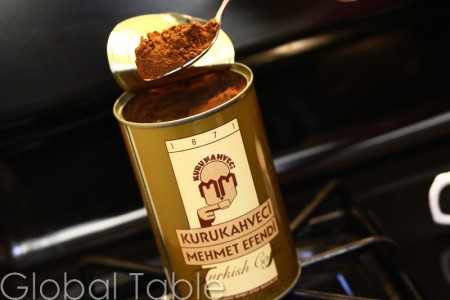 The coffee beans for Bosnian coffee must be ground into a superfine powder. So fine, in fact, that it looks a lot like hot cocoa. You may purchase "Turkish Coffee" for this purpose at any Middle Eastern grocer. (Tulsa, here's your local connection: Middle Eastern Market). If you have Colombian espresso, you can use it as long as you grind it super duper fine – until it disintegrates into a fluffy powder.
The coffee cups:
Bosnian coffee is served in small, espresso cups (also referred to as demi-tasse). Sounds fancy, but you can just use a cabbage if you want: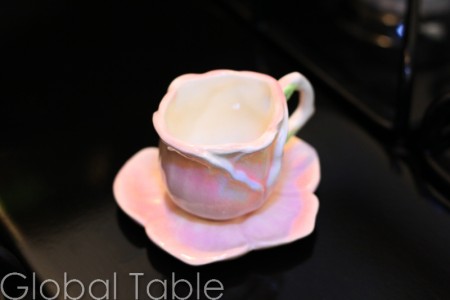 RECIPE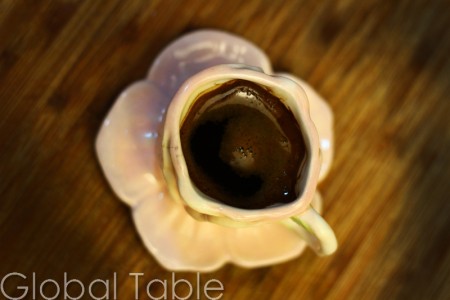 Serves 1
Bosnian coffee can be served with or without sugar. Cream, I am told, is only given to children. This robust coffee contains a ton of caffeine. One sip will get your brain sizzling, so drink with care.
UPDATE: A reader informed me that there's a more authentic way to prepare this. Here are their notes:
We don't put sugar in the water, and we boil water separately, then heat the empty dzezva (coffee pot) for few seconds, put coffee and heat it for few seconds then you pour water over it…wait for it to rise, stir the coffee, and again pour a little bit of water. (Ali)
Ingredients:
Enough water to fill an espresso cup
1/2 a "tea" spoon of sugar
1-2 heaping "tea" spoons of Turkish Coffee
Method:
1. Fill djezva (or small saucepan) with water. Bring to a simmer. Add sugar and heat over low until dissolved.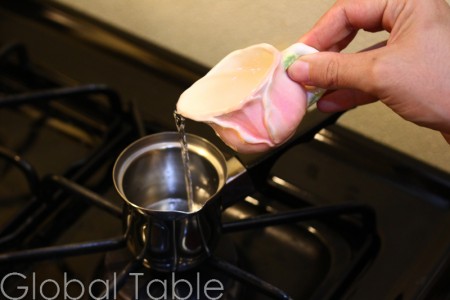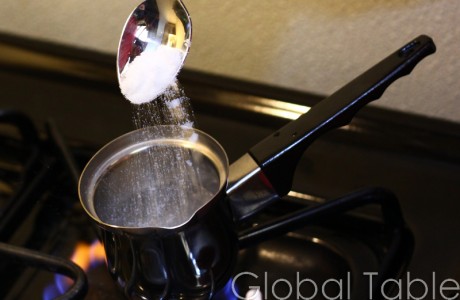 2. Reserve half the sugar water (pour it into a small cup until needed).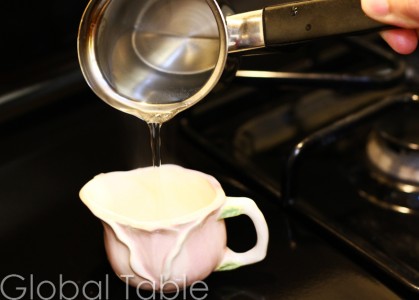 3. Off the heat, add a heaping teaspoon of coffee to the remaining sugar water in the djezva. Stir vigorously to dissolve the coffee.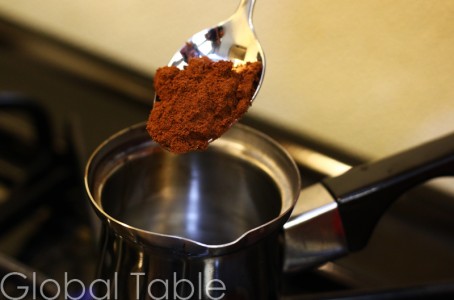 4. Return to heat and bring to a simmer. The coffee will bubble and foam a little. Right after the foam rises up, remove from heat.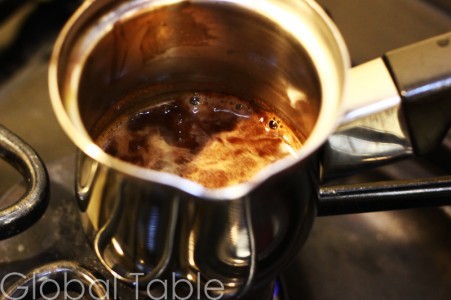 5. Spoon the pena (the foam on top) into the espresso cup.
6. Pour the reserved sugar water back into the djezva (pour the liquid over spoon to rinse it off). The gentle pouring action helps bring all the coffee grounds to the bottom of the djezva. You may want to let the coffee rest a few extra moments, for the grounds to settle to the bottom.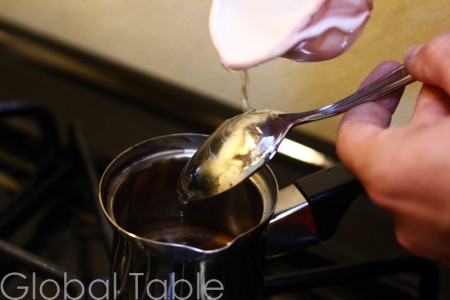 7. Fill your coffee cup with Bosnian coffee. Enjoy immediately, while hot!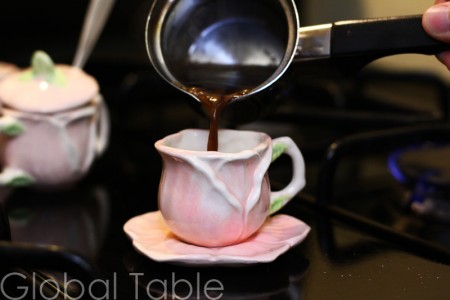 Here's my attempt at creating Bosnian Coffee:
httpv://www.youtube.com/watch?v=_D0x3uDkEj8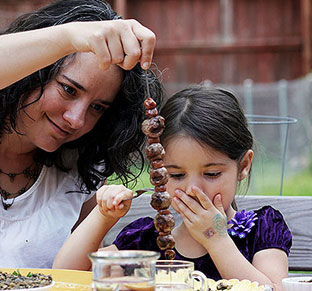 Hungry for more?
Be notified when National Geographic releases my memoir.
Simply fill in your details below.