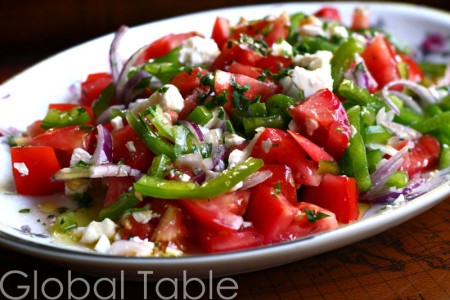 Serves 2-4
Can a salad be seductive? Maybe not. But a salad definitely can be charming and fun, like the boy next door. That's exactly how I feel about Shopska Salad. Like a school girl, I crushed on this happy combination of crunchy peppers, farmer's market tomatoes, and red onion. To make the salad even better, I tossed "Barrel-Aged Feta" in the mix. This cheese is just like regular feta with a tad stronger – and a "hair" funkier – flavor. In fact, Barrel-Aged Feta is a great "first" funky cheese for those of you trying to convince a family member to "go funky."
Ingredients
1 green rell pepper, thinly sliced
2 tomatoes, chopped
1/4 red onion, thinly sliced
olive oil
red wine vinegar
2 oz feta cheese (plain or aged), crumbled
salt
pepper
Method:
1. Combine the pepper, tomato, and onion. Sprinkle with oil and vinegar, top with parsley and season. Add the cheese and serve.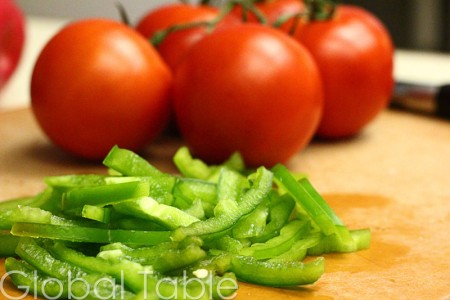 You could serve this salad unmixed, and let everyone take the pieces they want. As an option, mix in lettuce!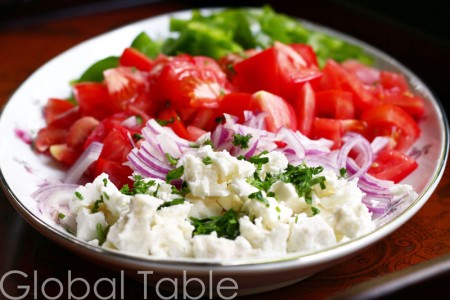 TIP: Shopska Salata goes great with Cevapi (little sausages)!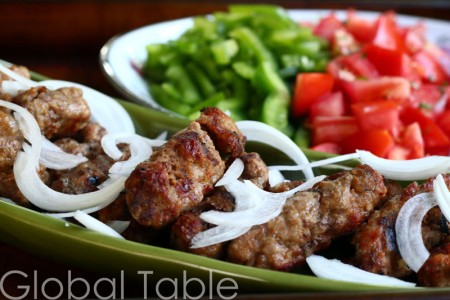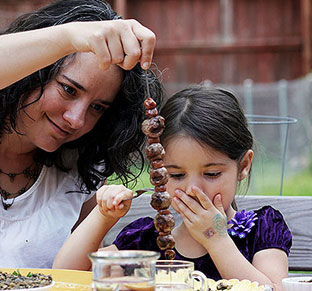 Hungry for more?
Be notified when National Geographic releases my memoir.
Simply fill in your details below.