I'm not sure I stand a chance with Bhutanese food. You may find me with my head in a bucket of ice before this week is over.
I'm originally from New England where we don't "do" spicy. In fact, my strapping Oklahoman husband is the only reason I can eat anything remotely spicy. Just looking at him down so-called "hot" buffalo chicken makes me sweat (although some of that is because of the crush I had – and continue to have – on him). Year after year of his teasing has worn me down and I've graduated from mild to medium. Let's just say I'm nervous.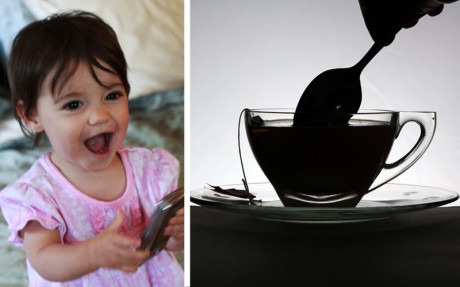 NOTE: This week's Global Table is completely vegetarian. Recipes and photos will be up on Monday, as usual.
Butter Grilled Poblanos [Recipe]
Poblano's stuffed with a generous pat of butter and grilled until soft and smoky
Ema Datshi (chili pepper and cheese stew/curry) [Recipe]
Firey hot chilies and cheese melt together in the beloved national dish of Bhutan
Cracked Red Rice [Recipe]
Himalayan rice with a reddish/pink hue and slightly bitter, whole-wheat flavor. Available online and at many Indian markets.
Butter Tea [Recipe]
Hot black tea made with butter and milk
Himalayan Fruit Salad [Recipe]
Bhutanese love cool, fresh fruit at the end of their meals. Our salad is made with a few of their favorites: Papaya, Mango, and banana