I tried to book a flight for all of us to go to the Bahamas this week, but their capacity was 50. We'll have to settle for a Bahamian feast instead. Get ready for some down-home cooking, spiked with a little (or a lot) of Bahama Mama!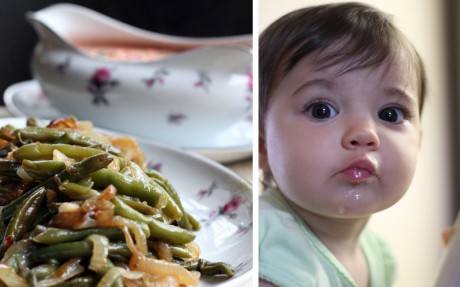 Red Conch Chowder [Recipe]
Everyone makes Conch Chowder a little bit different.
Our version is made with ham, potato, green pepper, carrot, and celery.
Island Macaroni & Cheese (Macaroni Pie) [Recipe]
This macaroni and cheese is sliced into squares for serving – perfect for parties.
Coconut Bimini Bread [Recipe]
Sweet and dense, this bread is flavored with honey and coconut milk.
Leftovers are perfect for French Toast.
Bahama Mama [Recipe]
Sail away with a Bahama Mama.
Our version of this famous drink has coconut rum and orange juice.