Serves 4
Chimichurri sauce is traditionally served with Beef Empanadas in Argentina. The bold garlic flavor also goes well with any grilled beef.
Ingredients:
3/4 cup chopped fresh parsley
1/4 cup chopped fresh oregano
1/2 cup olive oil
1/4 cup chopped red onion
1/4 cup red wine vinegar
2 Tbsp water
5 garlic cloves, crushed
1 tsp salt
1/4 tsp red pepper flakes
1/4 tsp pepper
Method:
1. Combine all ingredients in a food processor or blender. Process until a loose salsa consistency is achieved.
2. Let stand at room temperature for flavors to meld, at least 30 minutes. Chimichurri can be refrigerated for a day or two. Serve at room temperature.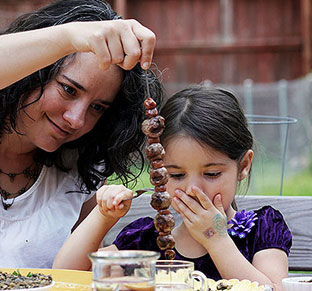 Hungry for more?
Be notified when National Geographic releases my memoir.
Simply fill in your details below.