Andorrans have a wonderful tradition of growing and hunting their own foods. Whether vegetables from a small garden, mushrooms found on a mountain path, or fish pulled from a nearby river, there's nothing better than fresh picked flavor.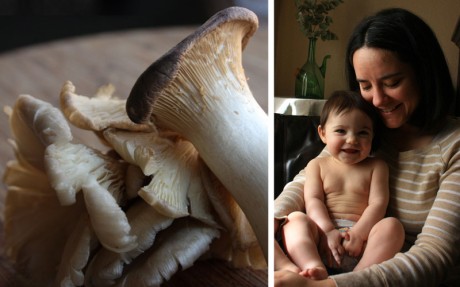 Pa amb tomaquet [recipe]
Toasted country bread rubbed with fresh cut tomato and garlic cloves
Trinxat [recipe]
Potato, cabbage, and fried bacon hash
Grilled Whole Trout [recipe]
A whole trout seasoned with olive oil, lemon juice and parsley.
Warm Spinach & Mushroom Salad [recipe]
Warm spinach tossed with sauteed wild mushrooms, garlic,
raisins, and slivered almonds.
Brac de Gitano [recipe]
Apricot cream roll. Brac de Gitano means "Gypsy Arm."