Serves 4
When the weather permits, grilled whole trout is a nice treat. Andorrans like whole trout with a little olive oil, lemon juice, and parsley – nice and simple. Serve with Andorran Trinxat – panfried potato, cabbage, and bacon hash.
Ingredients:
4 whole trout, head on
3 Tbsp olive oil
3 Tbsp lemon juice
1/4 cup minced fresh parsley
salt
pepper
Method:
1. Preheat grill to medium-high.
2. Rinse fish inside and out. Blot dry. Season insides with olive oil, lemon juice, parsley, salt, and pepper.
3. Oil the outside of the fish and place in a grill rack.
4. Cook for about 6 minutes per side. Serve immediately.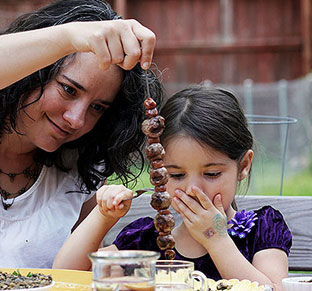 Hungry for more?
Be notified when National Geographic releases my memoir.
Simply fill in your details below.