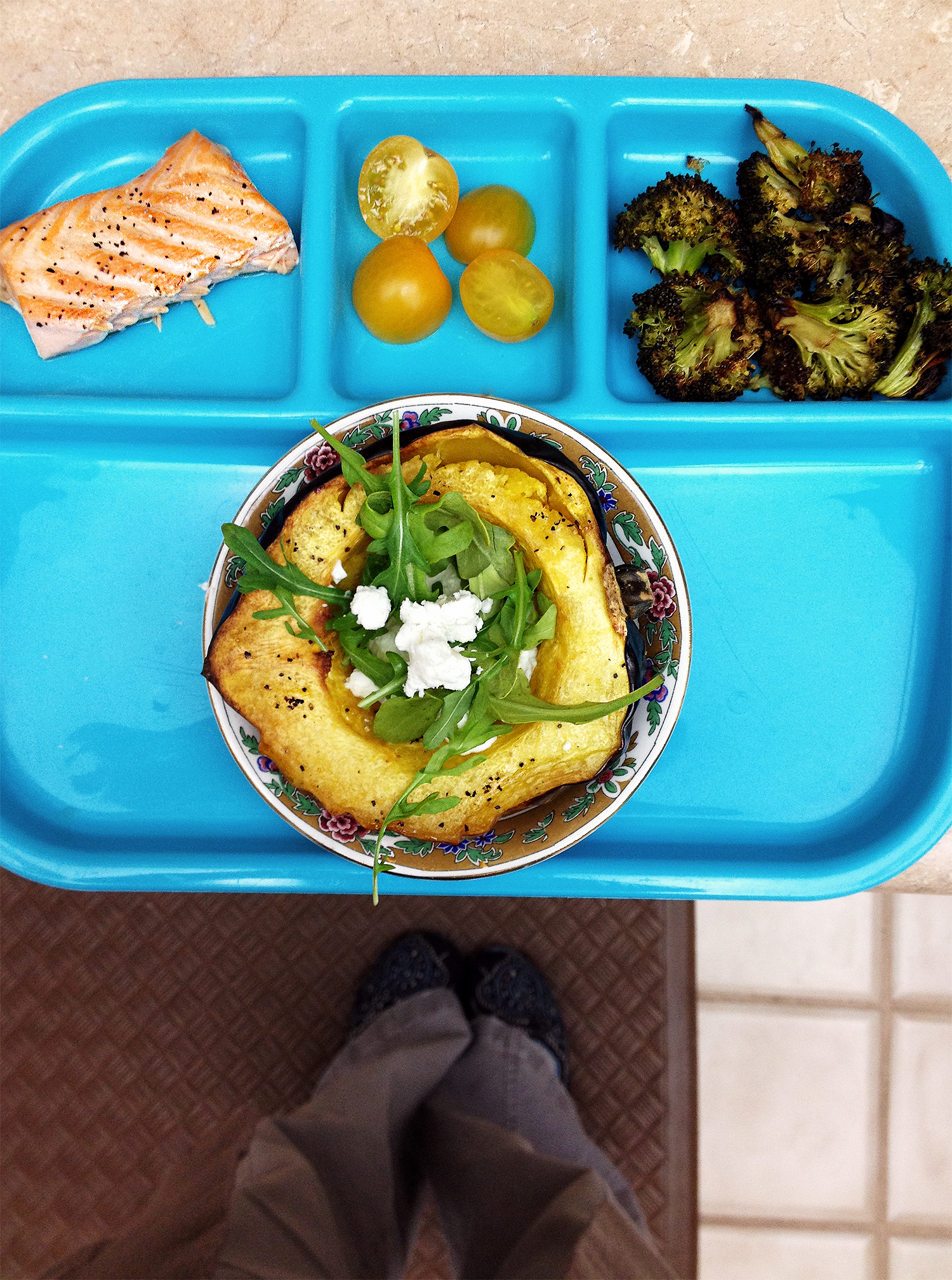 When I flip open my grill it's rarely to flip burgers; My vegetarian 5-year old inspires me to think beyond hamburgers and hot dogs in the summer.
Argentina is known for her amazing meats, but beyond that she's earned a special place in my heart for this acorn squash salad. The charred gourd stuffed with peppery arugula and aged goat cheese first entered my awareness through the campfire cooking of Francis Mallmann. His recipe entails roasting an entire pumpkin buried under the embers of a campfire.
My recipe is simplified for the home chef – an acorn squash is easier to manage and cooks twice as fast. Ever since we first made it on this blog, some version of the salad has been in our regular rotation. We even made it on our recent camping trip to Sedona, the Grand Canyon, and the Petrified Forest.
Tips
Don't restrict yourself to making a meal that's 100% foreign to you and your family – too much work can dampen motivation for international eating. Also: some people are more likely to try new things if they have other familiar items on the plate.
This lunch celebrates culinary diversity by accenting the plate with decidedly un-Argentine foods – grilled salmon and broccoli.
My daughter's plate had tofu.
(Also not from Argentina.)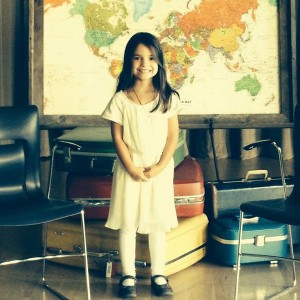 Around the World Lunches
Around the World Lunches began when I shared a few of Ava's globally-inspired lunches on Instagram and Facebook. The response was immediate: Turns out a lot of people are looking for ideas.
Check out our other Around the World lunches – perfect for school or work.