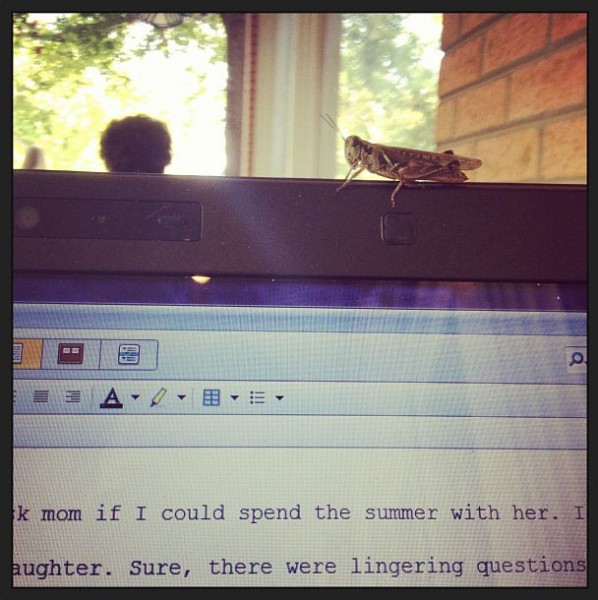 For the last two months I've been writing (and rewriting) my memoir. I've been going into work early. Resuming work after Ava's bedtime. And I loved it.
I especilly loved the letters L,M, and N.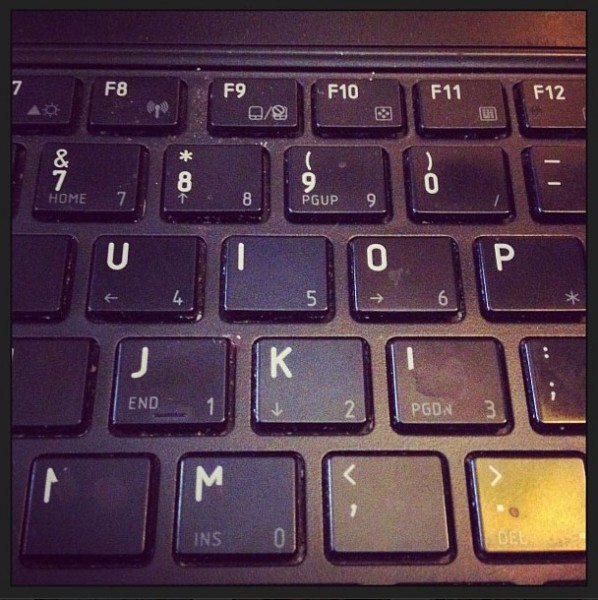 I loved the solitude of deep thought that comes with getting so buried in how to describe something that I cannot hear anything around me.
I loved going through the manuscript and marking things "BORING," and then coming back to those passages and trying to think of better commentary, fresher description, or new perspective.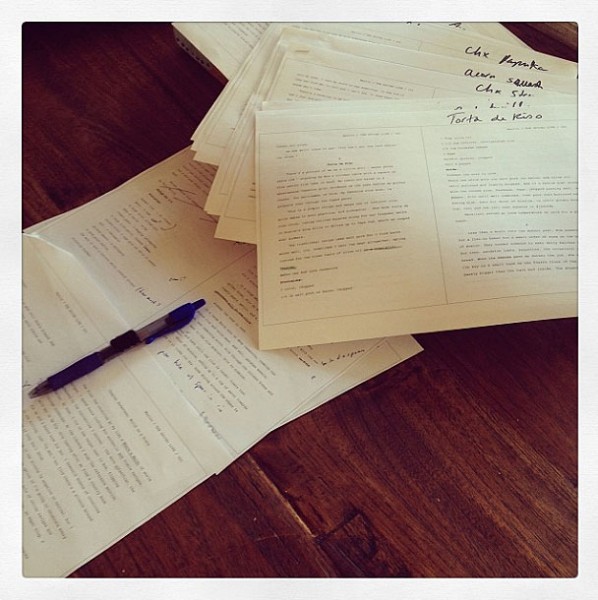 I loved crying through the tough bits, and laughing through the happy bits. Because that is human nature. That is my story. It felt good to embrace it – recognize it. Finally.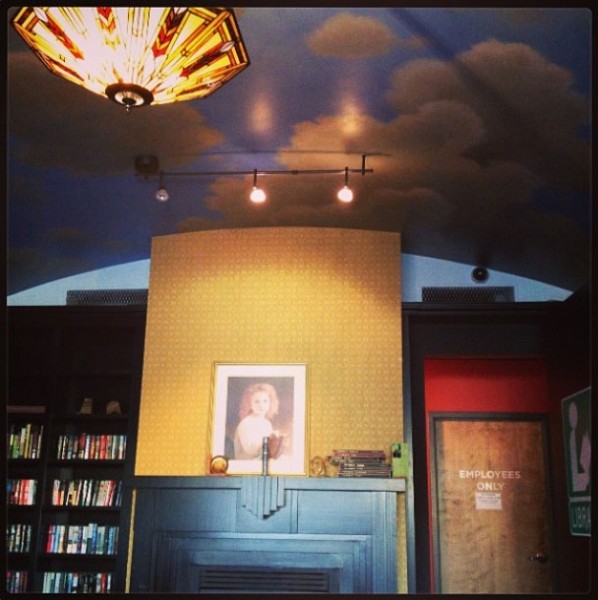 I loved drinking too many "1 shot, decaf lattes," right up until bedtime – and I loved that the bartenders at The Pheonix not only knew my order, they've dubbed their coffee shop/bar/restaurant/library my "second and third place" (according the Cheers, everyone needs a home, a place to work, and a third place).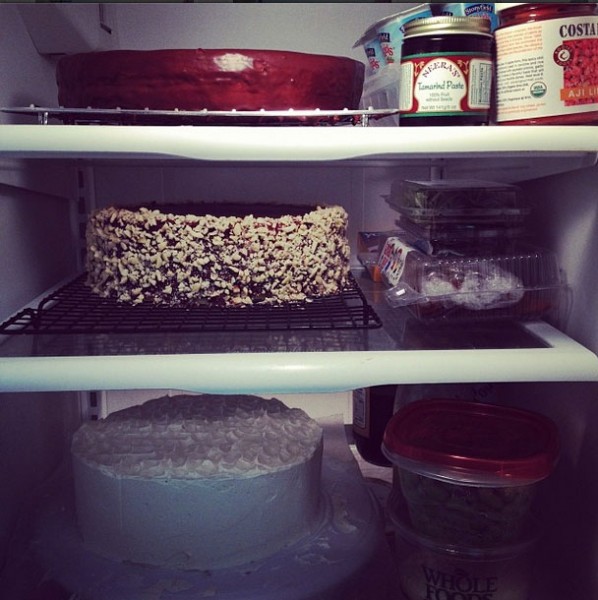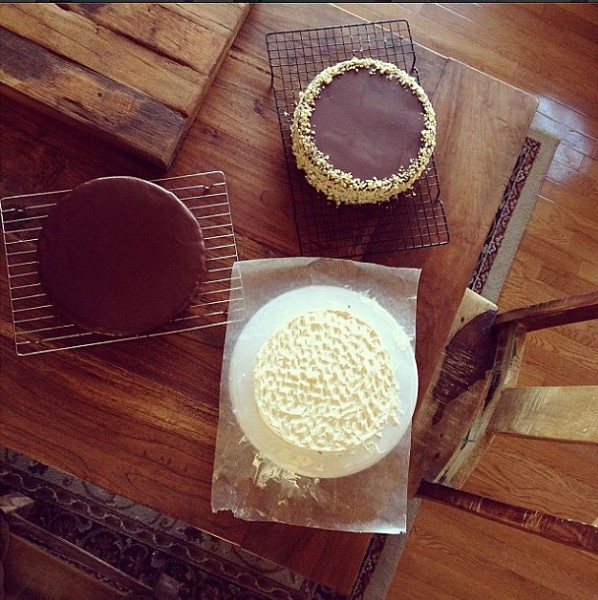 I also loved recipe testing. Mostly. Except when I made 12 pound cakes before I figured out glass baking dishes will always overcook pound cake. Note to self: don't  bother with glass loaf pans ever again (except maybe for meatloaf and bread).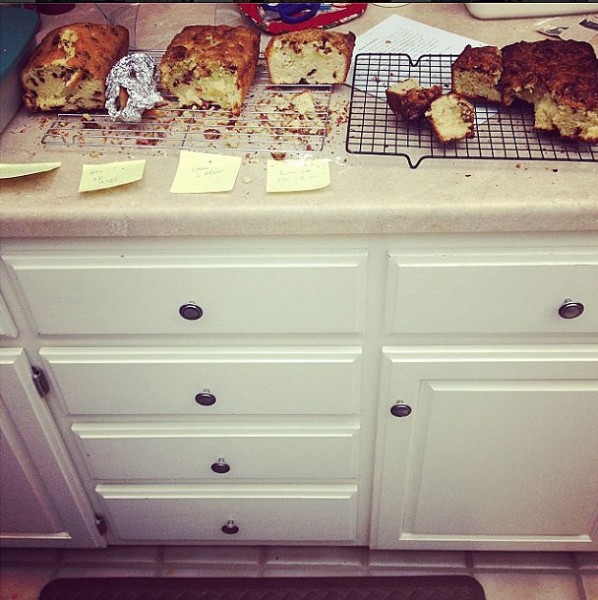 Eating Afghanistan's national dish, Kabeli Pulau, several times? Happy, happy, happy.
I even made a flag with the dish: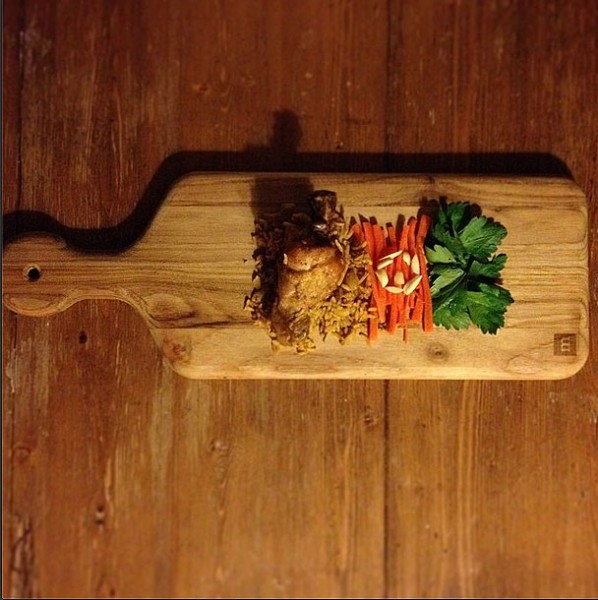 Right now more than a dozen people are helping test the 30+ recipes in the book, so that we can get all the kinks out before you get your copy this fall.   While there's much, much more to be done before it can go to print, we're getting closer – so close I can almost feel it.
So close, this past weekend I indulged in a white wine spritzer with a slice of orange… (and, apparently, two baby bottles)…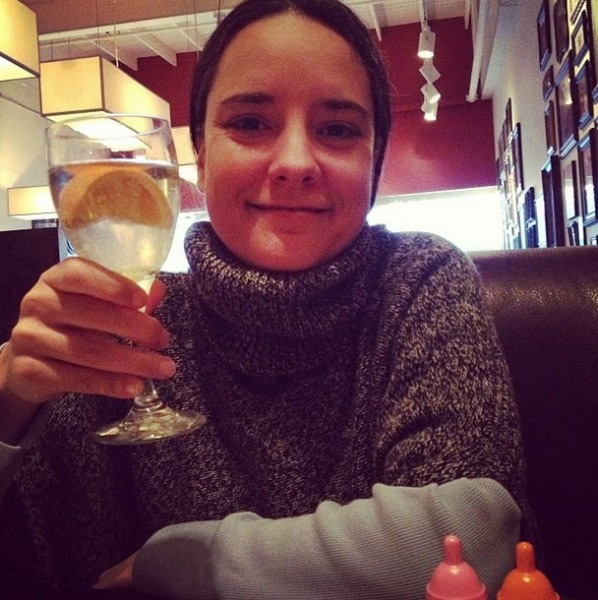 Come to think of it, this past weekend was the first weekend I had an honest to goodness break. 
And I don't just mean from working on the book.
I mean from writing and cooking and the blog and… everything… I just turned it ALL off and embraced calm and freedom from responsibility.
So what did I do with this freedom?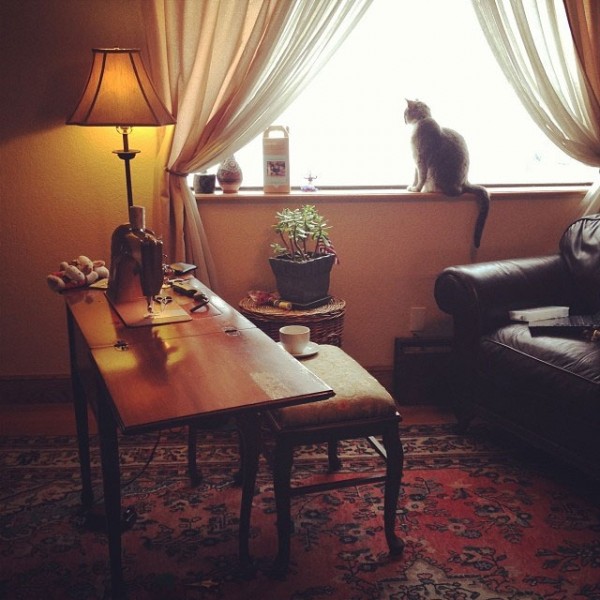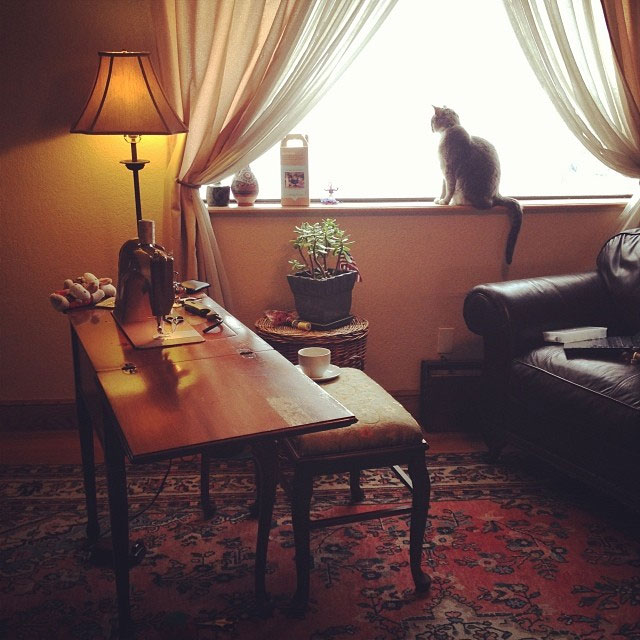 I moved the couch and coffee table out of the way and sewed. It was a snowy day, after all.
I sewed a king duvet cover from 2 king flat sheets – got that brilliant idea from Pinterest (here are my boards, if you want to follow them).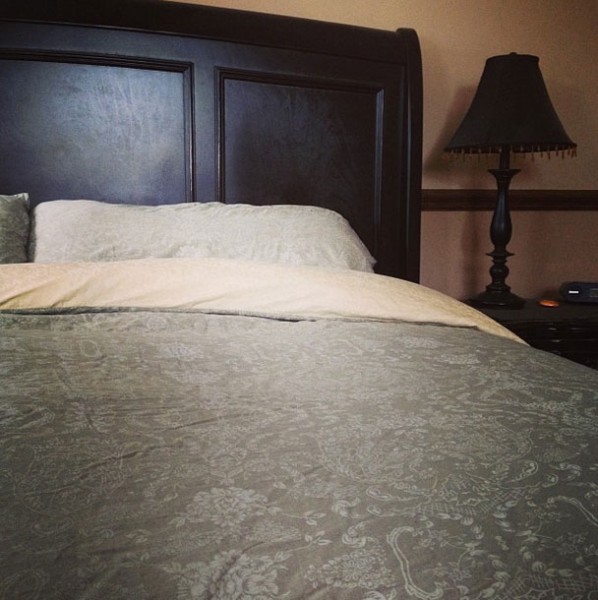 Then I sewed some rice ice packs for Ava and her school. And I sewed her a little dress … which you can see peeking out from under her coat (she insisted on wearing the elephant dress during our snowy walk so we layered it over her jeans):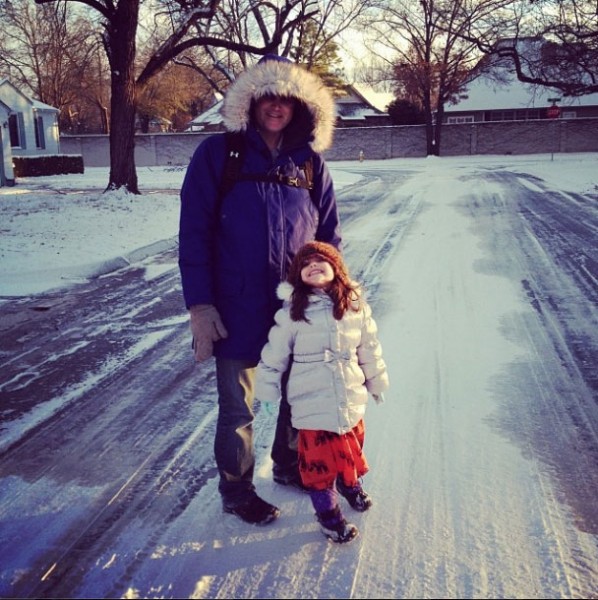 Throughout all the sewing Ava was my helper – she took turns threading the needle, making the pedal "go", and feeding the fabric through the machine.
She's amazing!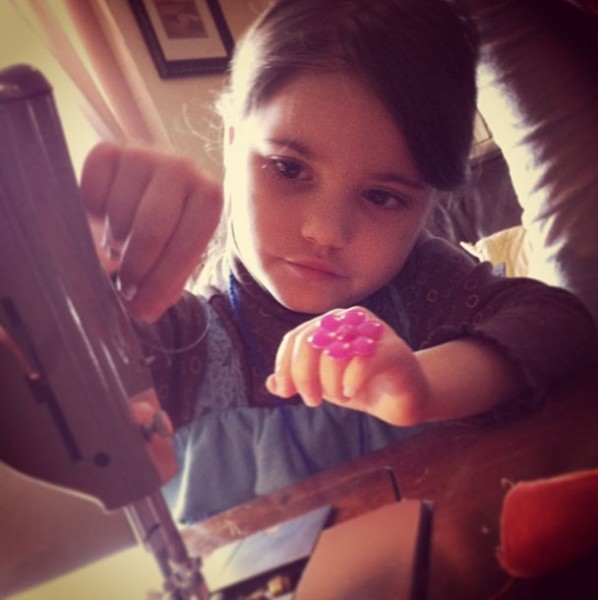 As for myself, I haven't sewn since she was six months old.
I guess I'm starting to remember who I am – in my entirety. It feels good to bring all of that to the table, to share with my daughter and husband.
Life is amazing.
(If you want to keep up with me, and see  more of these kinds of photos, be sure to follow me on Instagram. I update it almost daily!)
Now, enough about me. Onto you!
What have you been up to? How are you keeping busy during the chilly winter days?
I want to congratulate our three lucky winners from last month's giveaway: Entry #49 Melissa G.
Entry #209Rebecca L., and Entry #175Carrie B..
They'll each be getting a copy of Ree Drummond's new book, A Year of Holidays.
Awesome, awesome, awesome!
You're going to LOVE it.
(To claim it, send me an email with your shipping address!)