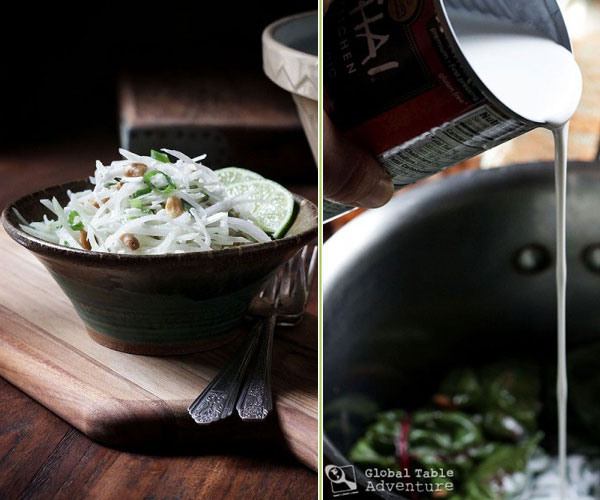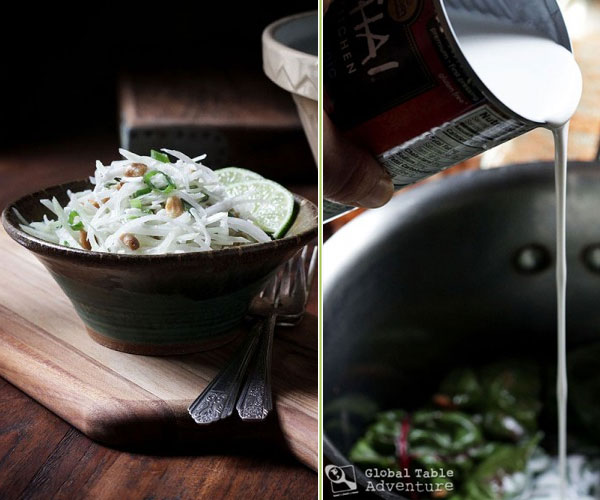 "A woman is like a stick you throw."
Proverb from Vanuatu
On the surface, this proverb from Vanuatu does not exactly sound flattering. But it turns out it is. In fact, it's a term of endearment. In Vanuatu, there's a plant called nanggalat, which takes root and thrives wherever you throw it – even on the jagged edge of a cliff.  Comparing a woman to a thrown stick – in Vanuatu – is saying she can adapt and thrive anywhere. (Source)

It's all about context.
This week we're making two recipes from Vanuatu to learn more about this culture. Enjoy and, when it's all over, may we all be more like thrown sticks.
Recipes and meal review will be posted throughout the week.
Simboro [Recipe]
Grated sweet potato wrapped in leaves, then boiled in coconut milk. These tidy little dumplings make a lovely side dish in the autumn.
Green PawPaw Salad [Recipe]
A tropical salad brought to you by Vanuatu's most popular produce: shredded green papaya, coconut, green onion, and fresh lime juice. Done and done.