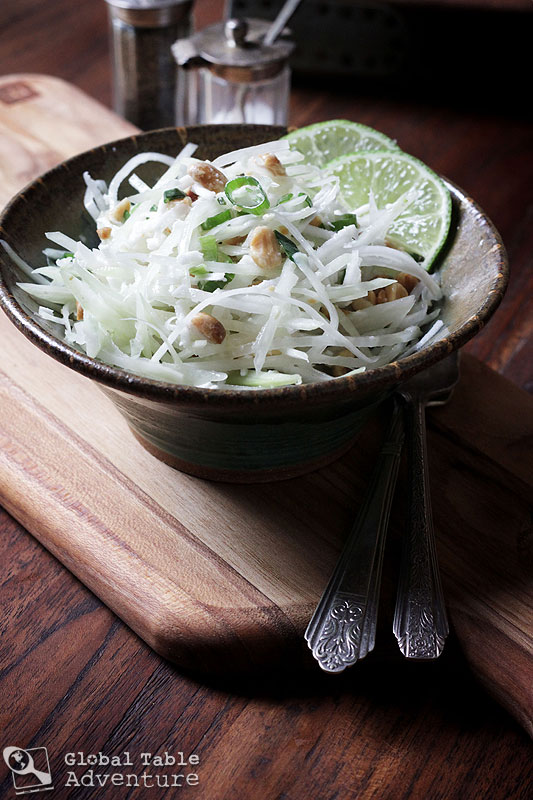 What do you do when you're running low on inspiration? Do you sip a cup of tea, take a walk, paint, write a poem, cook something? Or do you freeze up, unable to create?
Writing a book for the last several months has had an interesting effect on my brain-space. The book is incredibly daunting and takes all my creative juices. I find myself sopping through my house like a wrung out rag.
I once read that we are only capable of making a certain number of decisions each day. After that time, we're pretty much worthless.  Sometimes, after a particularly long book writing session, I can't even decide what pajamas I want to curl up in to decompress.
Thankfully, the world is a resource. It's a constant inspiration. Remember, even on those nights you're too tired to pop popcorn, the world is there, whispering sweet nothings to you. Inviting you to try something different.
And so here we are… today, Vanuatu is doing the whispering.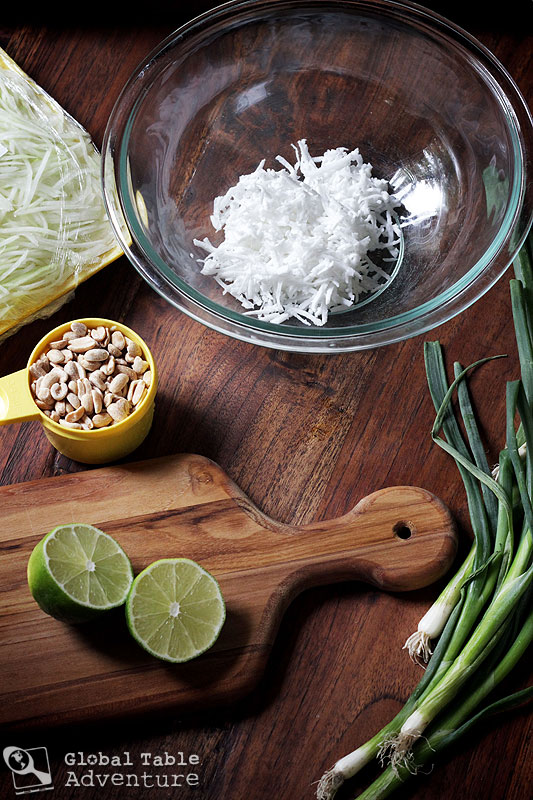 Since I spent yesterday grating a mountain range of sweet potatoes, today I'm going to show you a shortcut to the flavors of Vanuatu. Green Papaya salad uses many of the most popular flavors in Vanuatu, most notably the grated coconut and the green papaya.
The peanuts and the fresh lime juice give the recipe a nice balance of flavor.
A hit of hot chili pepper would be delicious, too.
Green papaya crunches like carrot, but tastes mild like a cucumber. If you can make your way to a large Asian market, you'll probably be able to find some perfectly pre-shredded for you.  While there, grab a bag of frozen grated coconut. Moist and naturally sweet, it tastes completely different from the dry papery shreds we find in the baking aisle.
With those two purchases, there's hardly anything left to do.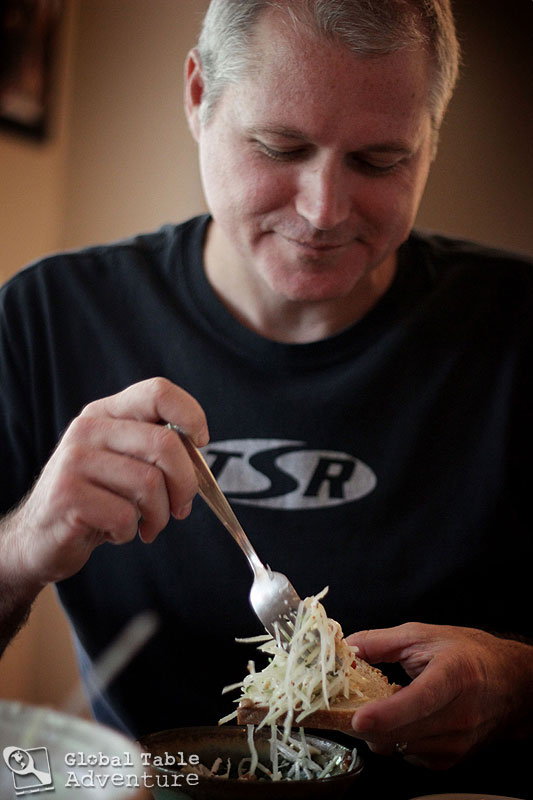 Inspired by a recipe in the World Cookbook for Students.
Serves 8-10
Ingredients:
1 1/2 lb shredded, green papaya
1 bunch green onions, sliced
12 ounces frozen shredded coconut, defrosted
1 1/2 cups chopped peanuts
juice of 2 limes
2 Tbsp vegetable oil
salt & pepper
Method:
Toss all ingredients together in a large bowl. Season with salt and pepper, as desired.
Make sure to use lots of salt, to balance out the lime juice.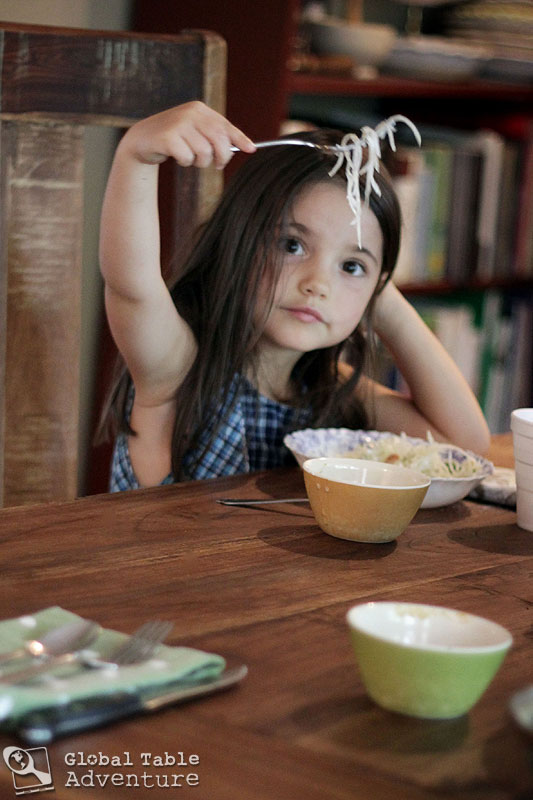 Enjoy somewhere light and fresh and bubbly… somewhere like Champagne Beach in Vanuatu.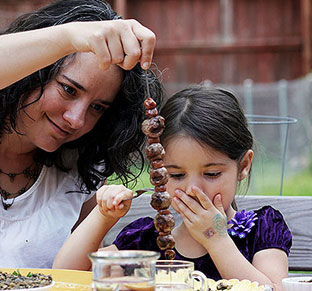 Hungry for more?
Be notified when National Geographic releases my memoir.
Simply fill in your details below.