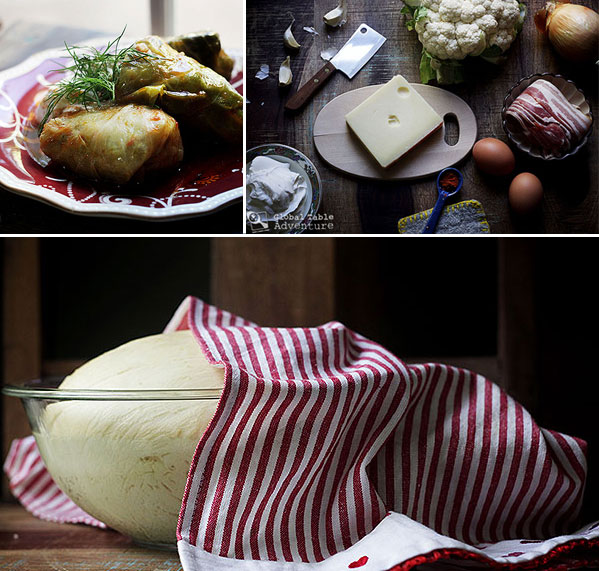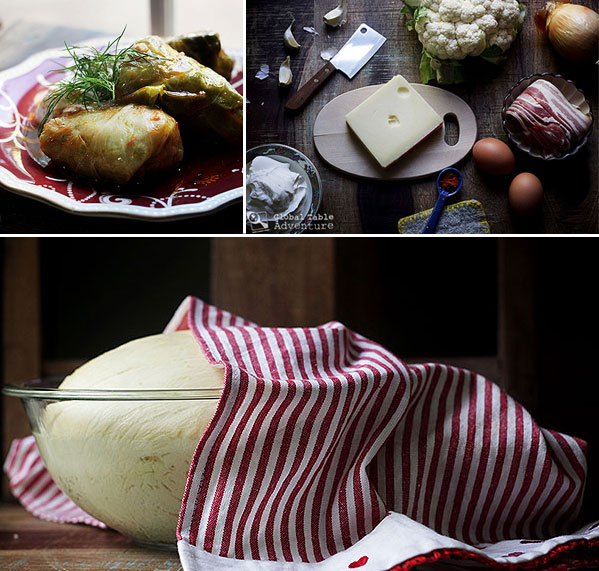 This weekend we bobbed for apples, did some yoga, and took a Sunday drive past acres upon acres of brown trees. They were mostly oaks, poised solemnly against the horizon, their branches nodding as if to say "It's 80 degrees in October. We give up." Other than a few spikes of golden yellow, fall seemed to have skipped over our annual 30 minute drive to the pumpkin patch. Considering we forgot to actually buy any pumpkins while there, I'm not sure what to make of our afternoon.
One thing is for certain. Anytime I want to escape to the true crispness of fall, I simply have to whip this Romanian menu up. Designed for the fall and winter table, it has everything warm, gooey, and full of bacon. I'm not sure what else there is to life. Unless, perhaps, cheesecake baked into bread.
All recipes and the meal review will be posted throughout the week.
Transylvanian Cauliflower Casserole with Cheese [Recipe]
Wave "Hello" to Dracula while you eat this favorite from his hometown. Steamed cauliflower is then enrobed in bacon, onion, and a cheesy topping. What's not to love? Oh, maybe the garlic – but only if you're a vampire.
Romanian Stuffed Cabbage Leaves (Sarmale) [Recipe]
Having a big group of people over for dinner? What about a potluck? This recipe easily makes 16 large sarmale and many more if shaped small. Inside of each cabbage leaf is a mixture of ground pork, carrot, onion, and bacon slow cooked in a tomato sauce broth all afternoon. The end result? Incredibly tender and totally irresistible. P.S. If it's a Halloween party, called them mini mummies!
Romanian Easter Bread | Pasca [Recipe]
A large loaf of beautiful sweet bread infused with the delicate, sunny aroma of lemon zest and filled with a sweet cheese filling. Think giant cheese danish. Think Sunday brunch. Think happy Romanian thoughts. (sorry, nothing scary here, folks!)
THIS WEEK'S GIVEAWAY
Today, because it's Wednesday and because I know there's someone out there who really needs a smile, I'm giving away these awesome handmade international note cards. They are made by Annabelle of Papier Papel on Etsy. (P.S. She and her husband were kind enough to help us with our Portuguese Global Table).
The first set of notecards is all about saying "Hello" in different languages. So cute!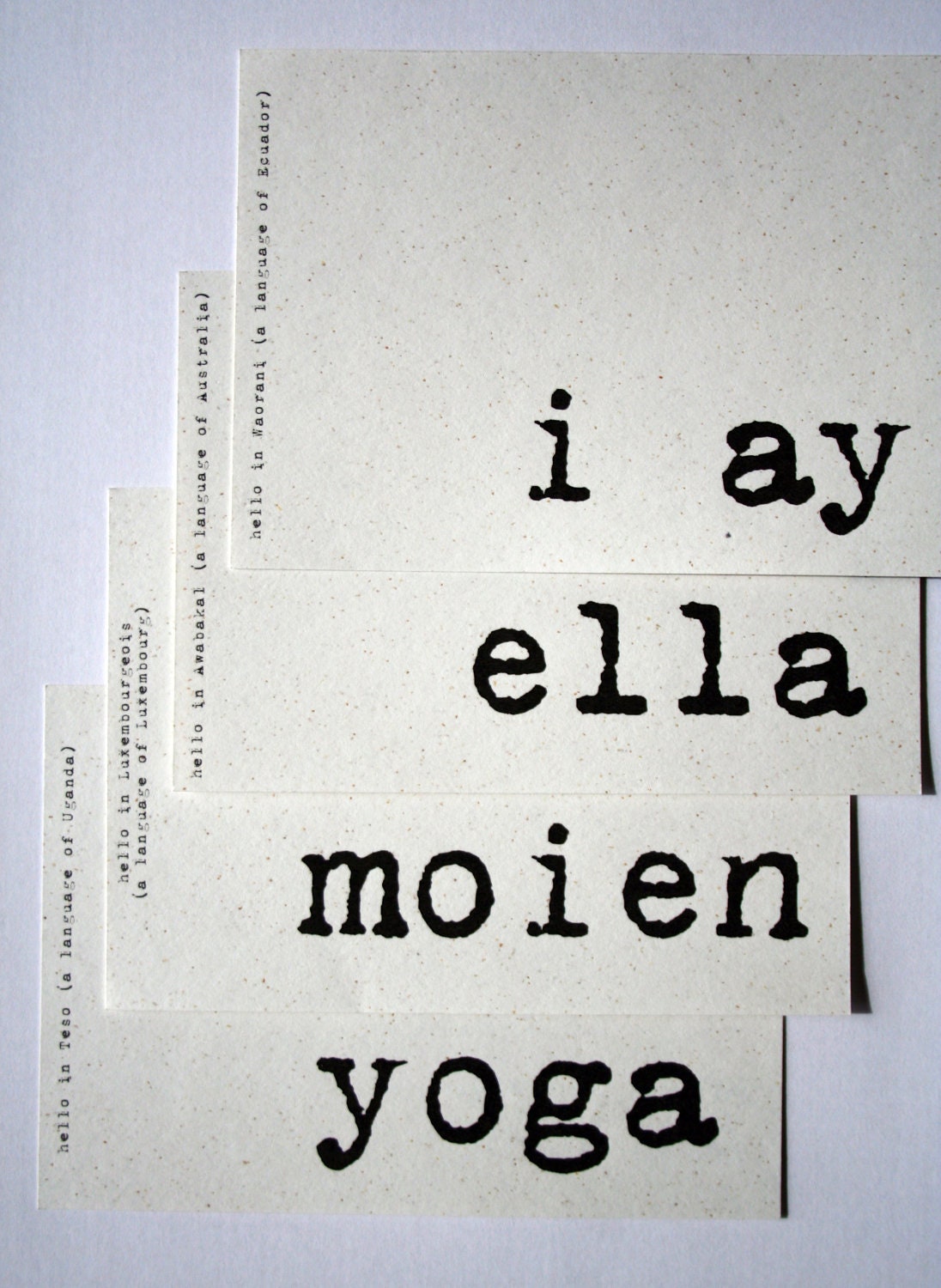 Did you know some people say "Yoga" to greet each other in Uganda? Me neither!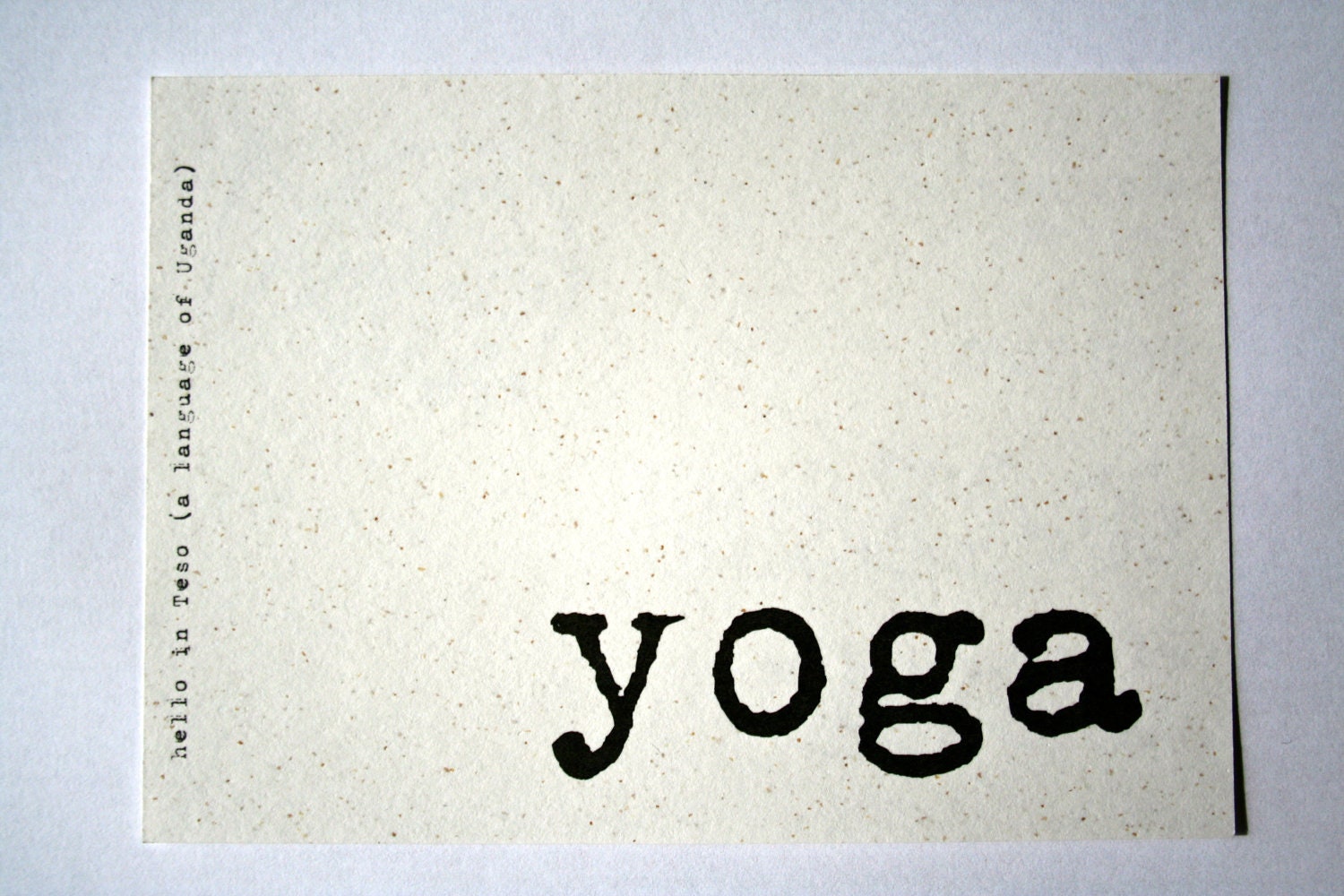 The second set are thank you cards. They come with the same message in several languages. Thank you is such an important thing to know how to say. Just the words open our hearts to others.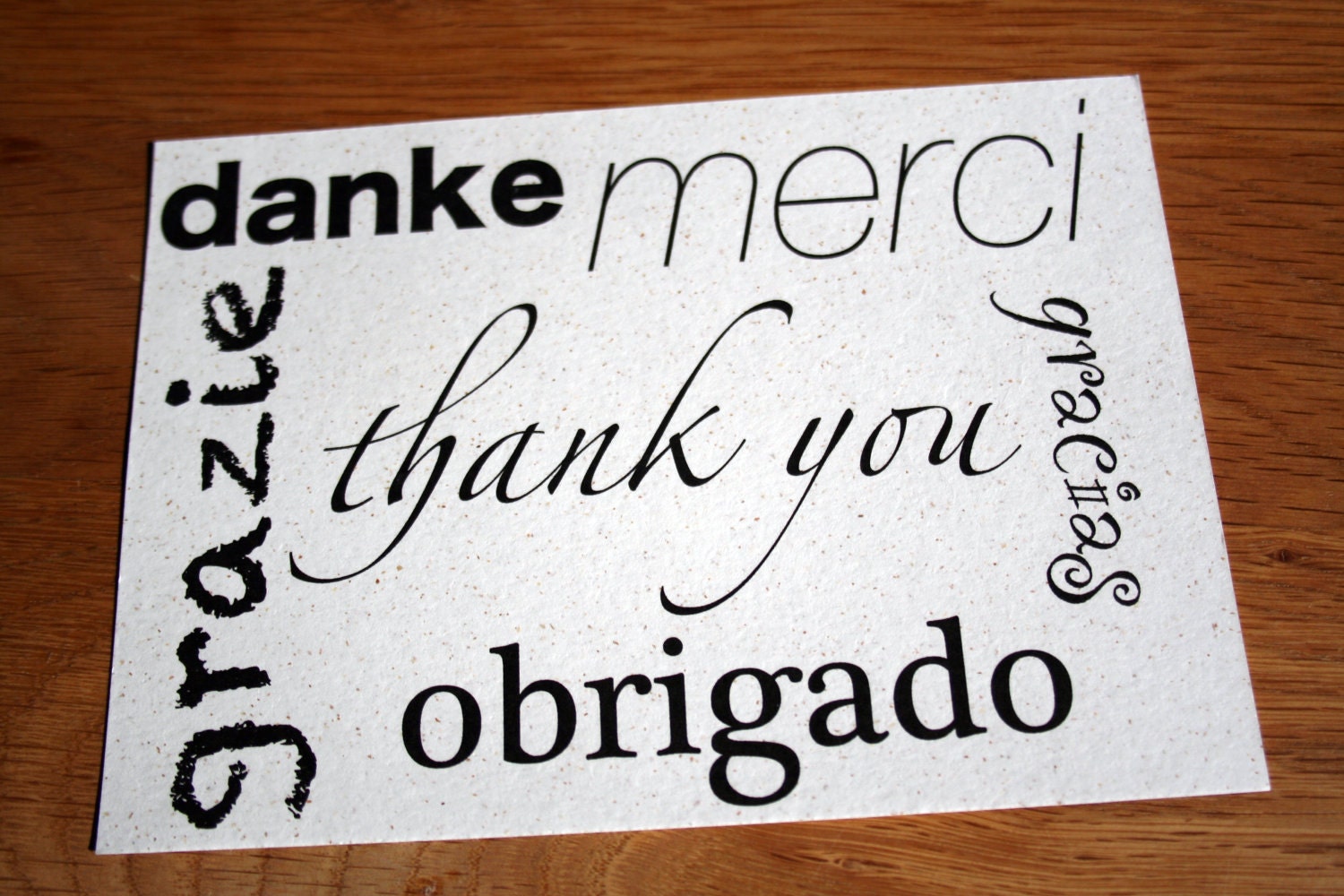 So who will you send them to?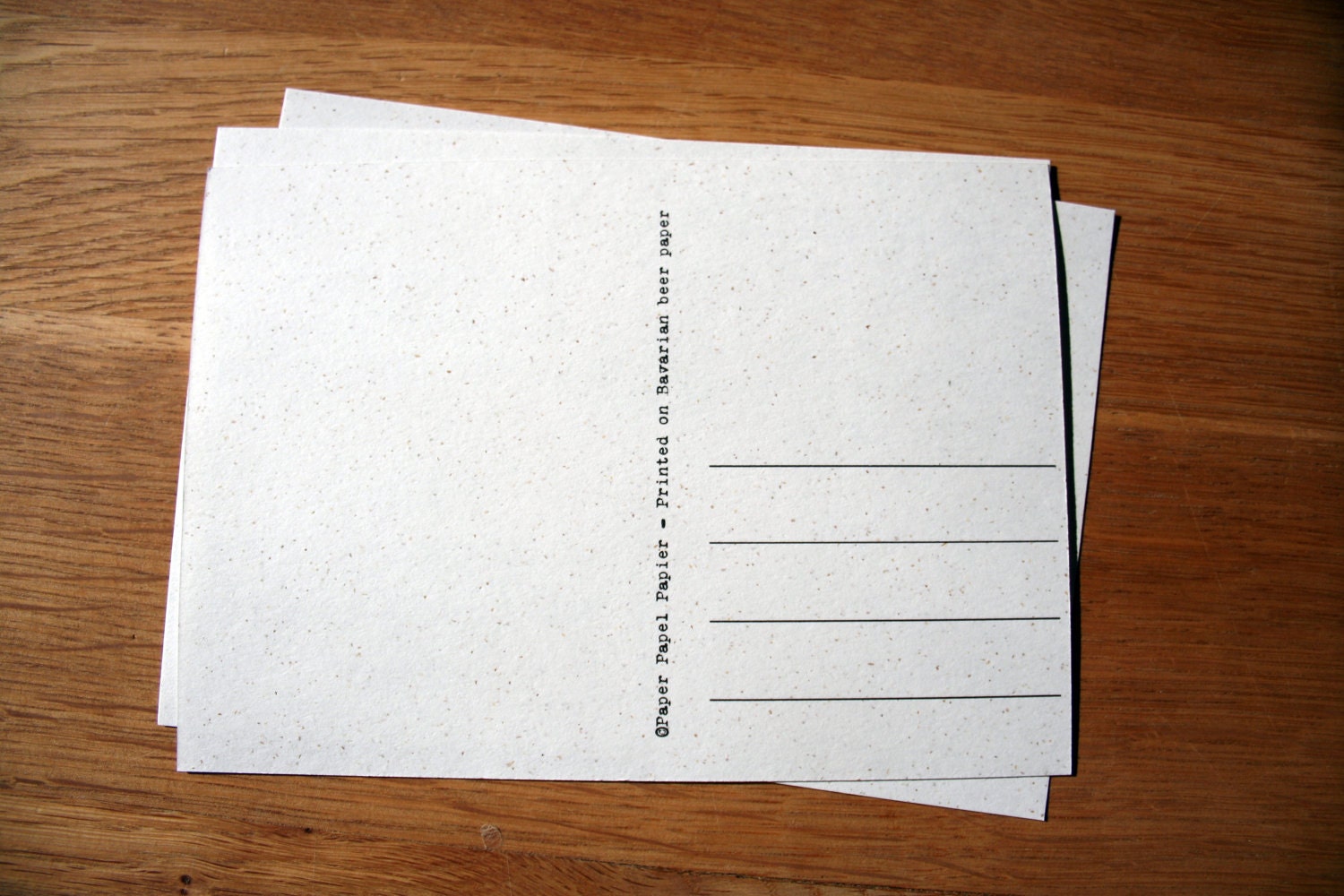 To Enter:
UPDATE: Congratulations to Melissa, who says:
I would use them to send fan mail to Elizabeth Kostova, the author of the book "The Historian." it's in my top 5 fave books of all time and some of the (swashbuckling!) action takes place in Romania. I'm quite taken with Central and Eastern European food, so I'm super excited about your Romanian recipes.
Please email me by November 5, 2012 to claim your prizes. 🙂
Leave a comment telling us who you'd like to say hello or thank  you to…  and why. That's it!
Bonus entries will be provided for those that tweet this giveaway with hashtag #globalgiveaway and/or share it on Pinterest and Facebook.
One winner will be chosen at random and announced in the Monday Meal Review on October 29, 2012. Prize must be claimed by November 5, 2012. Papier Papel is offering these cards to you. They are so sweet and so kind — so be sure to check out their Etsy shop for more tons more global cuteness (globally inspired wedding invites, anyone?). Enjoy!