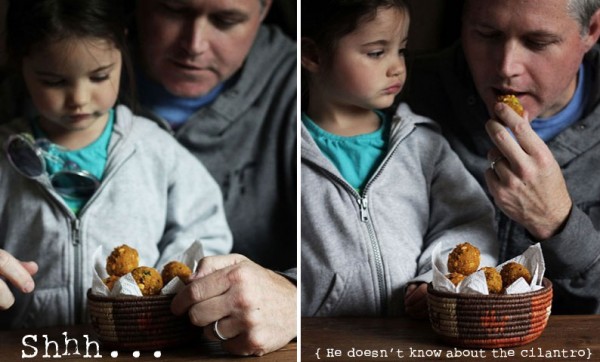 "When you visit a town and have not visited the market, you have not really visited the town"
So goes the saying in Mauritius, according to local Renee. This old saying means that by immersing ourselves in the food culture of a place, we arrive at the heart and soul of the town.
I totally agree and I would add that when we visit a country via stove top travel, we get glimpses of that soul, even from half a world away.  Although we cannot fly to Mauritius today to visit the market, we are welcoming the Mauritian spirit into our homes by making these simple dishes.
Chili Poppers (Gateaux Piments) [Recipe]
Mauritius' finger lickin,' crispy, crunchy answer to falafel. Made with split peas, chili peppers, green onion, a bit of cilantro and a dash of turmeric.
Ginger n' Spice Tomato Sauce (Rougaille) [Recipe]
A sauce from three continents: tomatoes cooked with ginger, garlic, white wine, cilantro, and chili peppers. A melting pot of flavor from Africa, Asia, and Europe. Best served with shrimp, sausage, fish, or chicken.
Mauritian Banana Tart [Recipe]
Just banana, a little brown sugar, vanilla bean and pie crust. It'll make your belly happy and your heart smile. Adults will eat it, babies will adore it.
*All recipes and meal review will be posted by Monday morning.
PS. Get your votes in… last chance! I'll be closing the polls today by noon central.